Alcohol Tax Bond

Fast Approvals – Low Rates – All 50 States!
apply Now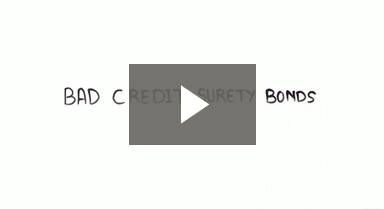 Liquor/Alcohol Tax Bonds
Required by the state or Federal goverment
Considered a financial guarantee bond
Guarantees that the seller pays taxes on the sale
Known as: Alcohol Tax bond, Liquor Tax Bond
Liquor Tax Bond Overview
An Alcohol tax or liquor bond is required by the government to participate in the sale, manufacturing, or warehousing of liquor. The bond protects the government in the event that the principal is maintaining fraudulent records or is unable to pay on previously collected funds. State governments typically require this bond, which is considered a financial guarantee.
Though as a rule the surety bond industry tends to shy away from writing financial guarantee bonds, the liquor tax bond seams to be the exception for those who qualify. There are two main reasons for this exception:
First, taxes are typically held aside at the time of sale therefore lowering risk, and second, this bond is required by the state, which also helps in elevating the risk in the eyes of the bonding company (as opposed to financial guarantees to the private sector).
A Bad Credit Surety Bond program is available for liquor bonds allowing us to offer standard, middle and high risk markets. If you have poor credit, or are just starting out and have no credit, please apply for this program.
Popular Liquor/Alcohol Tax Bonds by State
Alcohol Tax (Retailers)
Department of the Treasury
Bond: Brewers Bond
Obligee: Department of the Treasury: Alcohol and Tobacco Tax and Trade Bureau (TTB)
Form: OMB 1513-0015
Amount: Set by Obligee
Georgia
Bond: Retailers and Consumption on Premises Liquor License Performance and Tax Liability Bond
Obligee:Georgia Department of Revenue: Alcohol and Tobacco DivisionPO Box 49512 Atlanta, GA 30359-1512
Form: ATT-59 (BOND FORM REQUIRES A 12/31 EXPIRATION DATE)
Amount: $2,500
Iowa
Bond: Beer Permit Bond, Wine Permit Bond
Obligee:Department of Commerce: Alcoholic Beverages Division1918 S.E. Hulsizer Ankeny, Iowa 50021
Form:
Amount: $5,000
Kansas
Bond: Kansas Liquor Drink Tax Surety Bond
Obligee:Kansas Department of Revenue: Customer Relations – Miscellaneous Segment915 SW Harrison St. Topeka, Kansas 66625-5000
Form: LD-400
Amount: Set by Obligee
Mississippi
Bond: Surety Bond (generic form)
Obligee: State of Mississippi Department of Revenue: Alcoholic Beverage Control
Form:
Amount: Set by Obligee
New Jersey
Bond: New Jersey Beverage Tax Bond
Obligee:NJ Department of the Treasury, Division of Taxation: Beverage Tax License UnitCN-252 Trenton, New Jersey 08646
Form: B-7-1800
Amount: Set by Obligee
Texas
Bond: Texas Continuous Bond-Mixed Beverage Gross Receipts Tax
Obligee:Texas Comptroller of Public AccountsAustin, Texas
Form: 67-102 (BOND FORM REQUIRES A 12/31 EXPIRATION DATE)
Amount: Set by Obligee
Utah
Bond: Limited Restaurant Bond
Obligee:Utah Department of Alcoholic Beverage Control1625 s 900 W PO Box 30408 Salt Lake City, UT 84130-0408
Form:
Amount: $5,000