10 tips on how to get a used car dealer license in Oklahoma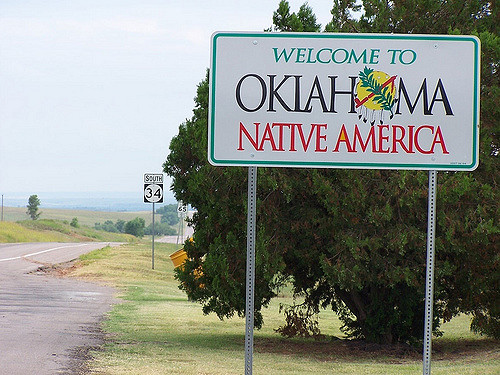 Motor vehicles will always be in fashion, regardless of economic conditions. Naturally, when times are tough, used cars are more affordable and sought after option.
That might be a part of the rationale for starting a used car dealership and quite a valid one.
If you are planning to launch your car business in Oklahoma, the 46th state, you will have to consider various legal and practical issues. These 10 tips will come in very handy in the process of getting you used car dealership license, so keep reading.
1. Make the Oklahoma Used Motor Vehicle and Parts Commission's Rules and Regulations your bedtime read. The more you get acquainted with all the rules and regulations of the state, the better you will be able to fulfill them. This means an easier start for your business and smoother long-term functioning.
2. Prepare for the costs involved in licensing as a used car dealer. Allow for a $300 fee for the initial application, as well as $100 for the annual renewal of the license. You have to fill in the Used Motor Vehicle Dealer's License Application Form as well.
3. Make sure you meet all the requirements in the application form. This entails providing a personal history questionnaire, a driver's license, and a financial statement.
4. Before you get your used car dealership license, you or another owner will have to complete an education program provided by the Used Motor Vehicle and Parts Commission. The one-day course will grant you the chance to enter this business field.
5. There are special requirements for your sales office, including the business sign, which must be at least 32 sq. ft. in size. The location should be checked and approved by a Commission investigator who will confirm the results of the inspection.
6. Don't forget the $25,000 Single Limit Garage Liability Insurance. You have to submit the Certificate of Insurance with your dealer application. Make sure that it is in force at all times because otherwise your license will be revoked.
7. Be aware that licensing as a used motor vehicle dealership and used motor vehicle salesperson are two very different processes. To get a license for a salesperson, use the following Application Form.
8. Keep in mind the surety bond requirement for obtaining your license. If you are applying for a salesperson, you will have to post a $1,000 surety bond. If you are aiming for a dealership, then you will need a $25,000 used car dealer bond.
To get an exact surety bond quote, complete the form below. It takes 2 minutes and it's completely free.
Get a FREE Surety Bond Quote Today!
No Obligation - Fast and Secure - All Credit Types
Get a FREE Bond Quote

Instant ballpark estimate

Tell us about your business

powered by

Get your FREE quote today!
In both cases, the bond is a guarantee that you will abide by the rules of the State of Oklahoma in your business activities.
9. Renewing the surety bond is done annually because the bond is not continuous. It requires a Continuation Certificate when it is renewed. The expiration date of the dealer bonds in Oklahoma falls on 31 December every year so it is a good idea to do the renewal during December.
10. Becoming a member of the National Independent Automobile Dealers Association (NIADA) is advisable. The membership will give you access to additional education and resources for your dealership.
---