5 top car dealers in Florida
One of the signs that the economy has been on the right path to recovery is the increased spending of Americans. It's only natural when people feel secure with their job and their overall financial situation stabilizes, to start buying things they'd put off for the past several years. Among the biggest expenses, of course, is the purchasing of a car.
Data provided by the National Automobile Dealers Association (NADA) shows that during the third quarter of 2013, some 3.9 million light vehicles have been sold. That's 9.1% up from that same period in 2012. Taken state by state, the same tendency is valid – car sales are on the rise.
Let's look at some car dealers in Florida, for example, where selling cars is a multi-billion dollar retail industry. As of 2012, there are 853 new-car and -truck dealerships on the territory of the state. To open a new dealership is relatively easy, as long as all the requirements to get a license are met, along with the mandatory surety bond. The latter protects the customers from possible unethical ways of doing business on the part of the dealerships.
According to NADA, the total sales of all Florida dealerships in 2012 amount to $47 billion, which is almost 17% of the total retail sales in the state. Moreover, the industry employs over 63,000 people as the average annual earning for a dealership employee comes to $53,556.
Most of the car dealers in Florida are family-owned enterprises that have been in their communities for generations.
Here's a list of the top 5 Florida car dealers, selected on overall reputation and customer reviews, as well as social media presence.
Florida Cars USA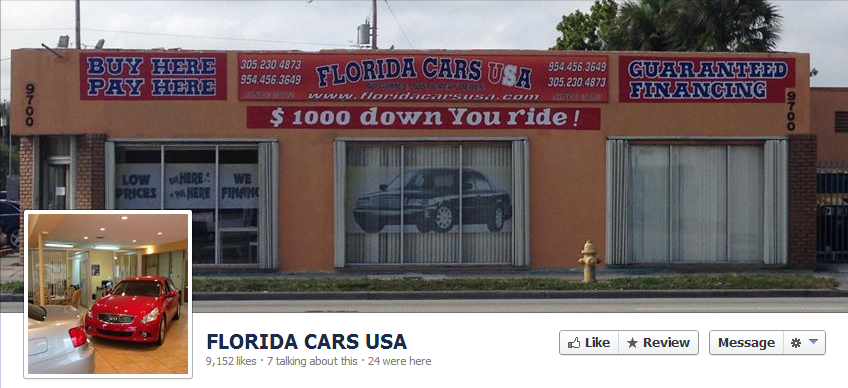 This is one of the largest new and used cars dealerships in Miami, located only 10 minutes away from Miami International Airport. It is family-owned and has been in operation since 2002. If you go there looking to buy a car, chances are that you may get to meet and deal directly with the owner. Reviews on DealerRater.com indicate high customer satisfaction in terms of customer service, straightforwardness with the pros and cons of the make and model you desire, and efficient handling of paperwork. Stepping through the threshold of Florida Cars USA with a bad credit history would not prevent you from buying the car of your dreams. The dealership strives to accommodate every customer and in addition, it does business online, offering brand pre-owned cars and trucks.
Toyota Of South Florida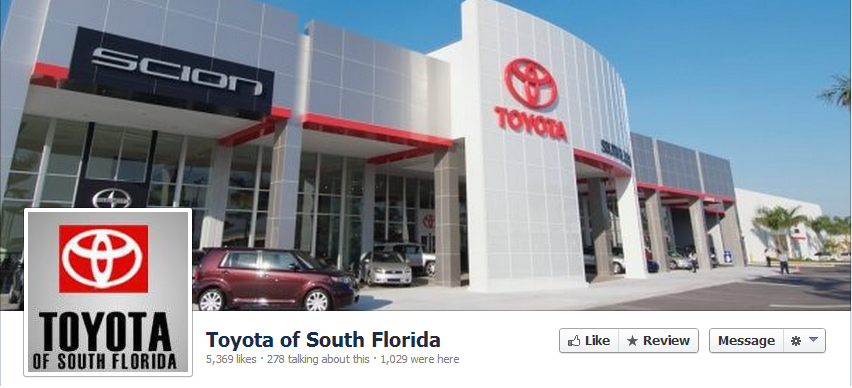 This family-owned business has been in the community for over 45 years. Located in Doral, Toyota of South Florida allows its customers to use technology and browse with their smartphone or a tablet through the great selection of new and used cars. Anyone can receive information without a salesperson about pricing and description of all options of their desired car, including reviews and Carfax reports. Customers say that after comparing prices around town, they return to the dealership, because the service is straightforward, with no sales gimmicks or pressure of any kind.
Rick Case Fiat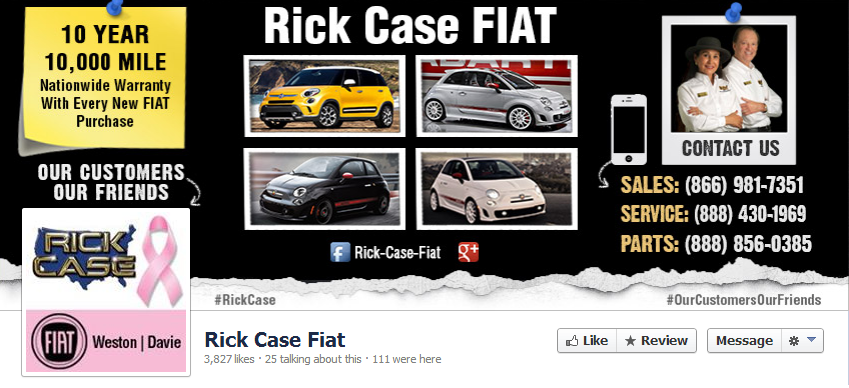 This dealership is only one child of the extended family of Rick Case Automotive Group, founded in 1962 in Ohio. Today, this family-owned business has grown to 16 dealerships in three states – Ohio, Georgia and Florida. Rick Case Fiat is in Davie, close to the corporate headquarters in Fort Lauderdale. It opened only 2 years ago, but it's already ranking 4th top-seller of Fiat in the nation, with 660 cars sold per year. The Cases have decided to hire young and inexperienced staff and train it on the premises. The result: Rick Case Fiat's top salesman is a 19-year-old from Jamaica, who sells about 20 cars per month. In addition, the family prides itself in giving back to the community by donating bycicles to children in need.
Beaver Toyota St. Augustine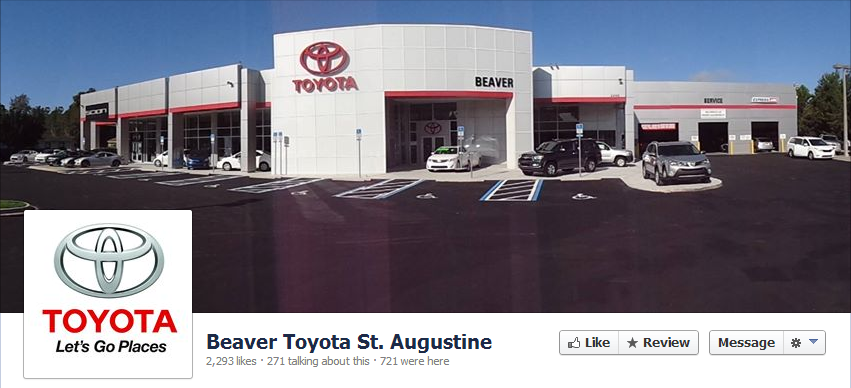 Positive customer reviews and satisfaction are like a trade mark of this dealership. Happy customers compliment on the knowledgeable and friendly staff that make the process of buying easy. As a leading Florida Scion and Toyota dealer, the establishment offers an abundant selection of new and used vehicles. Special offers run every day; the cars can be serviced on the premises and attainable financial options are available.
Central Florida Chrysler Jeep Dodge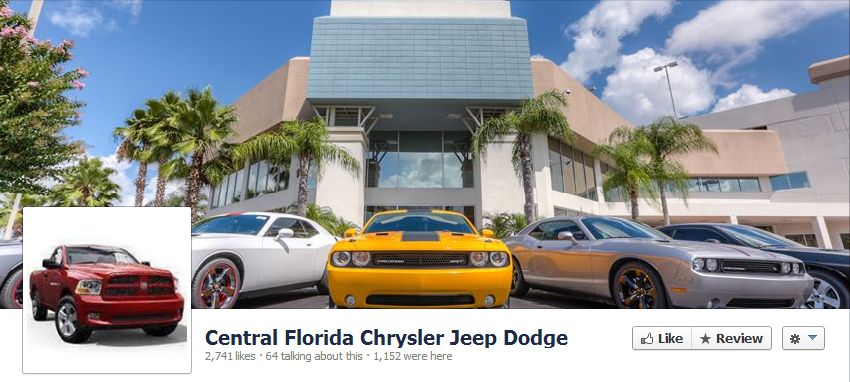 "I felt like I was car shopping with an expert family member." This statement from a customer's review should sum it all up. Located in Orlando, this dealership is among the best in the country. The most successful way to explore the great selection of new and used cars is to schedule a test drive, let the staff make you feel like the most important person in the world, and enjoy the ride.
---