Most Alabama Auto Dealers Will Need to Renew their Surety Bonds Soon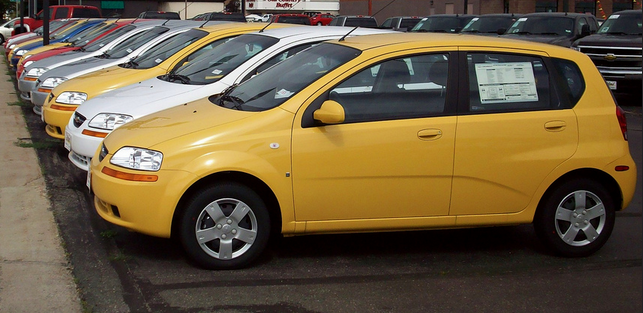 When bonding amounts for Alabama dealers were increased last year to reach $25,000 the annual expiration date of Sep. 30 was removed. This means that auto dealer bonds in Alabama will now be valid for 1 year since the date they were issued. However, for most existing dealers, the deadline for 2017 will continue to be Sep. 30 simply because this is when they last renewed their surety bond.
If an auto dealer in the Yellowhammer state wants to make things go as smoothly as possible, the Alabama Department of Revenue requires that they have an updated surety bond in order to keep their auto dealer's license. If your renewal deadline is approaching, read on for our tips on license and bond renewal.
The Basics:
As with all Surety Bonds, the auto dealer's bond exists to protect customers from fraud or malfeasance. The state-issued Surety Bond regimen ensures that auto dealers in the state of Alabama meet certain regulatory standards for the good of their customers.
An auto dealer's bond renewal is the first step to remaining licensed in the state. It's a requirement under state law as written in Title 40, Chapter 12, Article 8 of the Code of Alabama.
After being bonded, Alabama auto dealers can apply for a permit from the state's Sales, Use and Business Tax Division.
There are six main regulatory categories for licenses: new car dealers, used car dealers, wholesalers, rebuilders, reconditioners, and dismantlers. All of these businesses must have a Motor Vehicle Dealer (MVD) Surety Bond first.
Your MVD Surety Bond:
Under Alabama law, a dealer in used cars must have a $10,000 MVD Surety Bond, and a dealer in new cars must have a $25,000 MVD Surety Bond.
The price of your bond will depend on several factors. The required Surety Bond amount is based not only on what kind of business you run, but your financial credentials and your credit score.
A credit score of 650 or higher is considered good, and will most likely qualify you for the lowest Surety Bond payment bracket. However, applicants with less-than-stellar credit scores can still obtain a bond—after all, going into business with a more expensive Surety Bond is better than never going into business at all.
In order to keep doing business, this permit must be renewed every year
Make sure that your Alabama auto dealer bond is taken care of for 2017 by renewing your MVD Surety Bond on time. At Bryant Surety Bonds, we have a lot of experience with underwriting auto dealer Surety Bonds in the state of Alabama, and we pride ourselves on our competitive rates. We also offer a program for auto dealers with low credit scores or public records on their personal credit report, to make sure all dealers are supported in their business endeavors.
Apply for your Alabama auto dealer surety bond today, so you can focus on business, not bonds.
If you have any questions, please call us at 1-866-450-3412.
---