The Keys to Auto Sales Success in the Golden State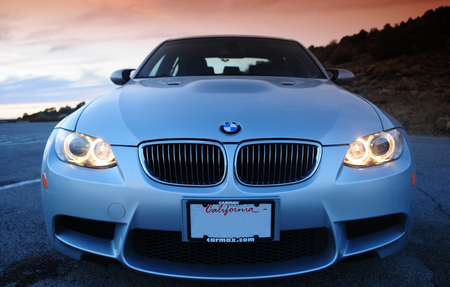 Auto sales are looking mostly sunny for California this year. The market has been steadily recovering since the lowest point of the recession in 2009 and this year is shaping up to be a big win for car buyers and sellers alike.
If you're planning to start your own car dealership, make sure you've read our useful ebook on How to get an auto dealer license in California!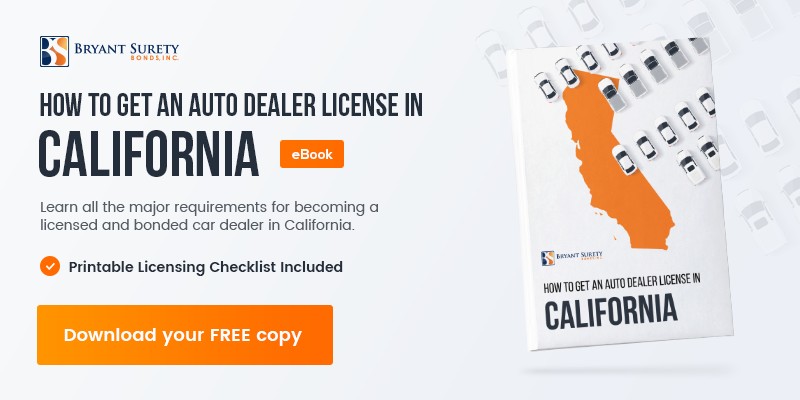 Sales overall were positive, but California auto sales were better. Nationally, dealerships averaged about $41 million in auto sales in 2013, and nearly 60 percent of that came from new car sales. California was among the states doing much better than average, with around $57 million per dealership. In addition, this year's total profits are looking much more promising as well, because used car sales are expected to jump by nearly 17 percent in 2014.
Here are a few more important metrics from the California New Car Dealers Association's California Auto Outlook 2014:
The makes showing the greatest increases in total registrations (by more than 15 percent) were Subaru, Dodge, Mazda, Lexus, Chevrolet, Nissan, Ford, and BMW.
Hybrids are making serious inroads at last, with nearly 7 percent of the market now.
California outperformed the nation in the number of new vehicle registrations. While the rest of the country grew registrations by 7.2 percent, California's drivers grew registrations by 11.9 percent.
What every dealer in the Golden State is looking for now is how to take advantage of this positive outlook to make more sales and boost their profits.
The 3 Keys to Profitability
Here are three suggestions, based on a McKinsey and Co. study of the best practices used by the most profitable auto dealerships. They found that average auto dealers are seeing profit margins of around 2.2 percent in 2013. In contrast, top performing dealerships regularly claim profits of five percent or more. These three competitive advantages account for a great deal of the difference.
1. Dedicate more resources to sales training
The most efficient way to pump up sales is to close more of the prospects you already have. Sales training deployments that are on the lot, online or delivered via mobile devices have been shown to have a greater impact on sales than sending sales personnel to offsite classroom-based training.
2. Pursue new sales formats
Related to the first point, the design of new sales formats must originate with upper management and be vigorously supported by marketing efforts to communicate to the public how different they are. Examples of alternate sales models that are generating better profits include smaller stores in the city, more online functions, pop-up stores and dealers who make house calls.
3. Drive more referral traffic to the service department
The National Auto Dealers Association's State of the Industry Report revealed that net profits from the service department outpaced both new and used car profit margins for most dealerships, even though it averages about 10 percent of total revenue. McKinsey found that greater incentives for driving referrals and repeat business to the service department could equate to enormous improvements to the bottom line.
The Surety Bond
The foundation of solid business practices for California auto dealers begins with the surety bond. The state of California requires dealers to have a $50,000 MVD Surety Bond, while wholesalers simply need to post a $10,000 bond. Applying for a surety bond in California can be a complex and confusing process. Let Bryant Surety Bonds help you secure the bonds that California law requires for Auto Dealers.
Learn more about getting licensed and bonded as an auto dealer in California by downloading our free ebook.

If you are a car dealer in California, let us know how your business is doing. We want to hear from you about your strongest successes and biggest challenges. What have you found to be your best practices in the quest to drive more sales and enjoy higher profits?
---