Bad Credit? You Can Still Get Your Florida Dealer Bond and License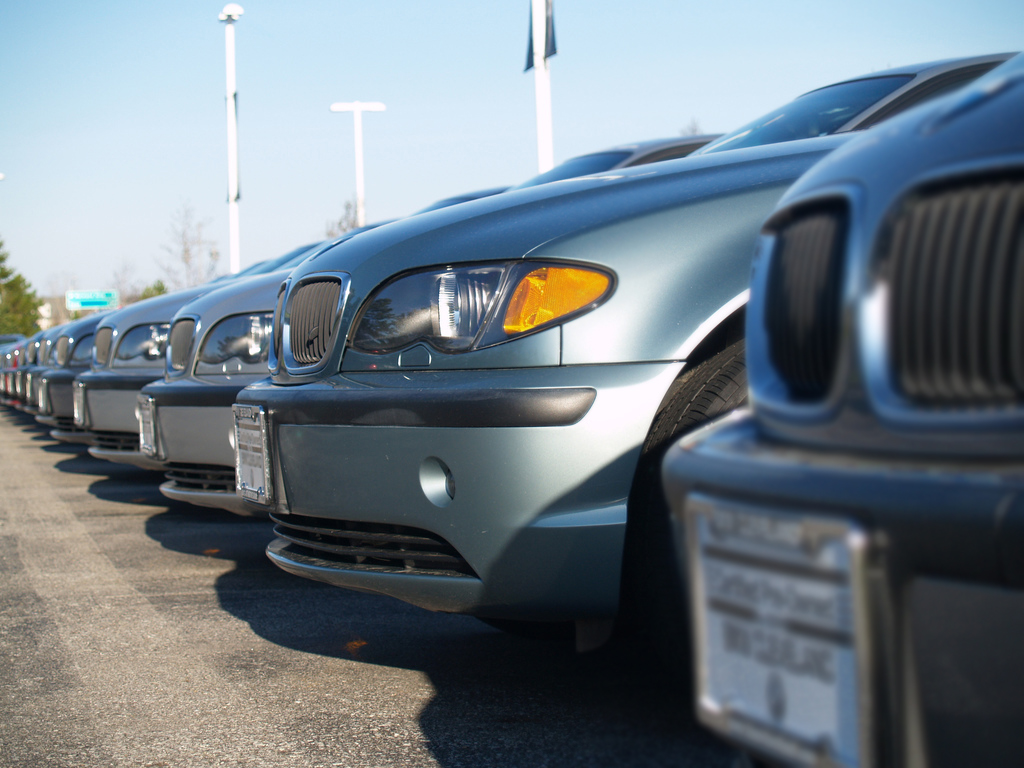 You have a dream. You've always wanted to open a car dealership. You've always imagined parking those new shiny cars in perfect rows, then, walking among them as if they were tamed wild horses, feeling like the king of the world. Or the King of Florida, at least.
But what if you have bad credit? Even so, you shouldn't give up your dream, because there's a way out.
Of course, to become a legitimate auto dealer, you will need to strictly follow the state regulations and obtain both a Florida dealer license and a Florida dealer bond. You won't be able to apply for the license until after you've secured the $25,000 Florida auto dealer license bond, so that should be first on your list.
Before we get to how Bryant Surety Bonds can help you get bonded with your bad credit, let's review the basics.
Main Requirements for a Florida Dealer License
Section 320.27 of the Florida Statutes stipulates that any individual, corporation or partnership that wishes to sell, buy, display for sale, or deal in three or more cars in a period of one year, can become an auto dealer. However, no such business can operate without a Florida dealer license.
Here are some of the requirements:
Get approval from the Division of Motorist Services Regional Office for your chosen business location
$300 fee is required for each location
$25,000 Florida dealer bond
Take a pre-licensing dealer training course and obtain a certificate of completion
When filing your application, make sure to include а copy of your location lease or proof of ownership; copies of corporate paperwork such as minutes showing election of corporate directors and a partnership agreement if relevant
Learn how to start your own car dealership and even more by downloading our FREE ebook guide!

Florida Dealer Bond as a Main Requirement
The State of Florida will want you to post a $25,000 motor vehicle dealer bond, or a letter of credit of the same amount. By definition, the bond is needed to serve as a guarantee that you as the dealer will comply with the industry regulations set by the state. If violations occur, consumers can file a complaint with the State of Florida, and then the surety bond can kick in for any requested monetary compensations.
A bond is thus a safeguard for customers, protecting them from possible wrongdoings on the dealership's part. Needless to say, sureties don't want to lose money and so they assume a 0% loss ratio when underwriting each bond. For security reasons, candidates with bad credit are considered riskier partners and are subject to slightly different conditions.
What is Considered Bad Credit?
It's generally accepted that a credit score under 650 (with 300 points as the lowest possible) is bad, and above that (with 850 points as the highest possible) is deemed excellent. Since the surety bond price is usually a percentage of the total bond amount that you pay annually, your low credit score can be the reason for a higher premium.
Standard market premiums vary between 1% – 5% of the amount of the bond, whereas high-risk applicants can be asked to pay between 5% and 15%. On occasion, you may even be asked to post collateral as an extra precaution.
Still, your bad credit score may be a strong enough reason to make you be denied a Florida dealer bond. The two instances when candidates get rejected is if they have an open bankruptcy or late child support payments.
Bryant Surety Bonds Bad Credit Program
This is a great alternative for you if you have a low credit score. Keep in mind, however, that the program works for commercial bonds only. Start by completing the application online to request a quote, and get an instant approval.
It is a standard practice candidates with bad credit to be asked to pay slightly higher rates. In addition, you may have to pay a small percentage of cash collateral to supplement the risk. Still, this is a great opportunity, and it definitely beats not being able to get bonded.
Apply now and get started! Remember, if you don't secure a Florida dealer bond, you can't apply for a license, because the bond is among the main requirements. This program can help you realize your long-nurtured dream to open your own dealership, so go ahead and get onboard. Don't let bad credit ruin your plans.
---