Beat Your Competition, Check Out These Great Construction Bid Opportunities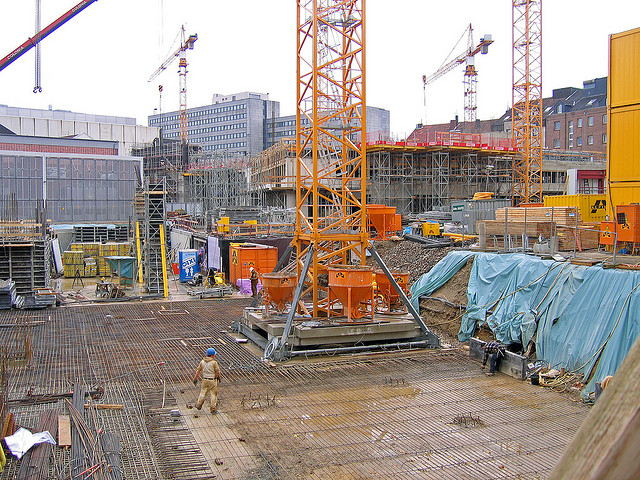 As a construction company,a be it small and inexperienced or an industry leader with years on the market, you most likely already know that successfully obtaining business through contract bidding can be a great source of income. It can also be a way to secure long-term work and steady cash-flow for years.
However, in order for your company to win a bid, you first need to know where to look for good bid projects. We decided to help you outbid your competition by giving you a head start and pointing out some of the most lucrative construction bid opportunities for next month.
Addition & Renovation Occhiato University Center Project
Bid Due Date: 08/22/2014
Location: Pueblo, Colorado
Estimated Cost: $30,000,000
Project Description:  This is a public project offered by the Colorado State University-Pueblo. The institution is looking for a Design Build Entity. They will be expected to design and construct an addition to the existing Occhiato University Center on the main campus. They will also be asked to renovate parts of the main campus.
The winning construction company will have to build new additions at the east of the existing building over the span of 60,000 gross square feet (gsf) and another 20,000 gsf new at the west. The renovation of the 86,000 gsf existing building will result in a new Student Center.
Repair of Taxiway Shoulders and Lights at Travis Air Force Base
Bid Due Date: 09/02/2014
Location: Solano, California
Estimated Cost: $25,000,000–$100,000,000
Project Description:  The offered contract bid is set aside for the Historically Underutilized Business Zone (HUBZone). Hence, the Government will only accept offers from certified HUBZone businesses. In order to be able to compete for the project you must be a certified HUBZone business and register in the System for Award Management (SAM) website.
The project includes the reconstruction of concrete panels and asphalt shoulders on all taxiways on the northwest side of Runway 03L-21R, as well as replacement of all edge lights within the reconstructed taxiway shoulders. The existing taxiway fillets will be demolished, and reconstructed with Portland Cement Concrete (PCC) pavement. The taxiway shoulders will be constructed of Hot Mix Asphalt (HMA) pavement. The electrical work for the project will consist of new taxiway edge lights and runway/taxiway signs. A duct bank will also be built. The construction company which is awarded the bid will be expected to finish the project in one year.
For more information you can contact [email protected]
San Francisco Bay Area Bay Area Transit District
Bid Due Date: 09/16/2014
Location: Oakland, California
Estimated Cost: $40,000,000–$50,000,000
Project Description: The construction company which is awarded the bid will need to build a marine barrier consisting of a system of welded steel girders placed horizontally and stacked vertically with bolted connecting members. The barrier will need to be constructed on all four sides of the BART San Francisco Transition Structure (SFTS), beneath the level of the ferry plaza and extended above and below the waterline. It is required that the steel frame be infilled with mitigation pipes. A solid steel plate skirt needs to be bolted to the bottom of the steel frame and extended into the soft clay at the bay floor around the SFTS.
For more information you can contact [email protected]
Obtain a Bid Bond Before Offering Your Bid
Apart from knowing when and where the most lucrative construction bid opportunities are happening across the country, you also need to get your financial information and paperwork ready beforehand. In order to be able to post a bid on a project your business must be bonded. The bond you need is called a bid bond.
A bid bond is used as security for bids submitted on a contract. Placing security on a bid guarantees that the bidder will execute the contract at the bid price, upon award of the bid. If security is not submitted with the bid, the bid is rejected. Additionally, if the winning bidder does not enter into a contract, the security is forfeited.
You can obtain a bid bond from a surety bond agency, such as Bryant Surety Bonds. We offer A-Rated, T-listed Surety Bonds in all 50 states since 2007. Our vast experience is what helps us offer our clients the best premium bond rates and the fastest bonding process.
If you have any questions about surety bonds or how to get bonded, let us know! Get in touch with us online or call us at (866) 450-3412 where a surety bonds specialist will answer all of your questions.
---