The State of Fantasy Sports Laws and Surety Bond Requirements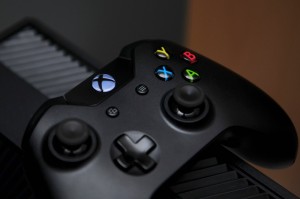 Fantasy sports are becoming an everyday activity for many, and with their wider popularity, many states have taken steps to clarify the legal status of such games through fantasy sports laws.
According to ESPN, around 20 states have draft legislation that would, in general terms, legalize daily fantasy sports. Still, some other states have labeled them as a form of illegal gambling. There is no statewide approach to fantasy sports legal issues, as laws enacted decades ago need to be adapted to tech-driven innovation as this one. Big fantasy sports operators such as DraftKings and FanDuel are making efforts to persuade authorities to bring a much needed legal clarification.
While there is no fantasy sports law applicable for the whole of the U.S., states like Virginia, Florida and Mississippi, already have set or are in the process of formulating the requirements for legal operation of fantasy sports companies. Let's take a look at the legal steps that have already been taken across the country, and what kind of regulation states are imposing on fantasy sport operators.  
The need for fantasy sports laws
The legal picture around fantasy sports remains ambiguous in 2016, as states struggle to define their approach to the new online games. Even though some of them have legalized fantasy sports, not all operators are allowed to function and the decisions are often taken on a case-by-case basis.
The states that have taken steps to legalize fantasy sports have done so with consideration of protecting citizens. That's why they are often enacting stringent rules, so that they can regulate the new fast-changing industry. The new requirements often including posting surety bonds. The purpose clearly is to safeguard the interests of the general public and bring order in the field, by identifying relevant state bodies that would oversee fantasy sports and control operators.
The legalization and adequate regulation of fantasy sports is likely to take a few years, as state legislation tries to catch up with technological innovations and their legal repercussions. According to Fantasy Sports Trade Association president Paul Charchian, the goal is to fully legalize fantasy play across the country.
The states that are leading the way
In March 2016, four states have already allowed fantasy sports, including Kansas, Maryland, Massachusetts and Rhode Island. The historically banned states are Arizona, Iowa, Louisiana, Montana and Washington, so an Iowa or Arizona fantasy sports law is not likely to become a reality soon. Fantasy sports legislation is pending in 18 states, and in 14 states there is no current legislation at all. In nine states, relevant legislation is being contested currently.
In January 2016, Florida legislators made a strong move to clarify the legal status of fantasy sports, separating them from gambling. Mississippi is also riding the wave of legalizing fantasy sports, stating they are not going to be regulated in the same way as gambling is. The legislation has already passed the Senate Committee and is in the process of being reviewed by the entire Senate.
As mentioned, Maryland  has already enacted a fantasy sports law, and in New York, after a huge legal battle, a bill to legalize but strictly regulate fantasy sports has been introduced. A Fantasy Contests Act is soon likely to be passed in Virginia too.
Fantasy sports legal requirements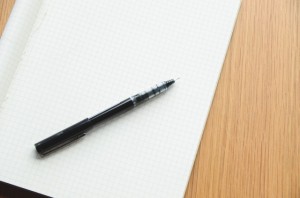 One of the main purposes of bringing clarity on fantasy sports legal issues is to start exercising state control over the industry. Regulating fantasy sports operators is done through imposing legal requirements for their licensing, so that they are in compliance with the law.
In most cases, states require fantasy sport companies to register annually with a state authority, which means they need to meet certain criteria and provide a range of documents. They also stipulate what kind of activities operators can engage into.
One of the most common requirements set forth by states is obtaining a surety bond. It is used as a powerful regulatory measure, as it provides an extra layer of guarantee for the state and its citizens that fantasy sport companies will act in accordance with applicable legislation. If they fail to do so, a claim can be made on their bonds.
Numerous states have already introduced the surety bond requirement for getting operators registered or licensed. New York fantasy sports companies need to provide a $1,000,000 surety bond, and Florida has imposed the very same rule. Mississippi is also likely to require a surety bond in the amount of $100,000.   
While fantasy sports are a heavily contested topic across the country, the recent trend shows that many states are making steps to impose a legal framework on the emerging industry.
What are your thoughts on the current process of legalizing and regulating fantasy sports across the country? Please share your views in the comment section below.
---