Surety Bond Increase for Illinois Dealers as of Next Year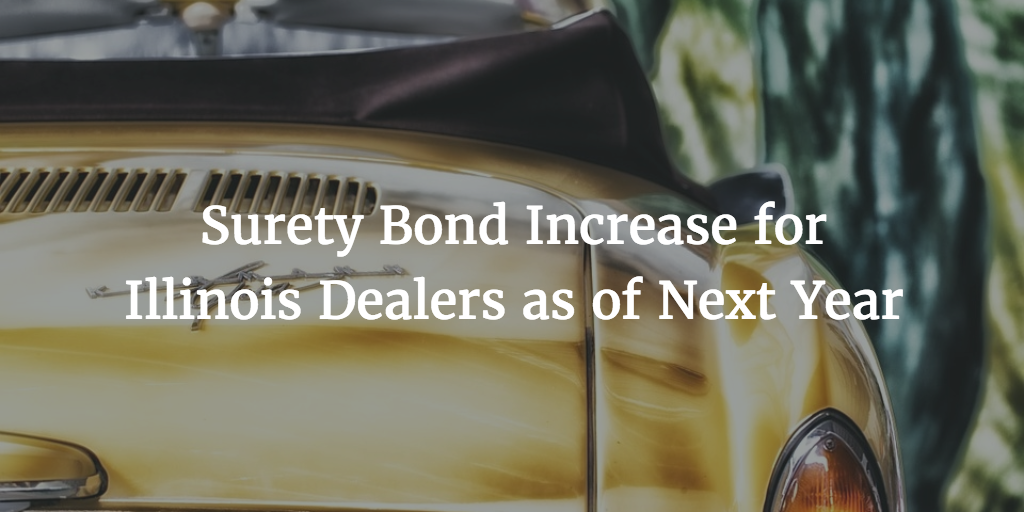 Auto dealers in Illinois will have to meet new bonding requirements as of January 1, 2018. With Senate Bill 1556, the state enforces higher bond amounts for car sellers. Instead of $20,000, Illinois dealers will have to post a $50,000 Illinois dealer bond per location.
The surety bond is required as a part of obtaining an Illinois dealer license. This criterion is often among the most important ones for dealers who want to start their operations in the U.S.
Besides the increase of the auto dealer bond amount, there are other changes affecting Illinois professionals in the industry. Remittance agents will also have to obtain higher bond amounts. The minimum amount for them will be $20,000.
Here are the most important changes introduced with the new bill that you should keep in mind for the smooth operation of your Illinois dealership.
The Illinois dealer license bond increase
The most important change for Illinois dealers introduced with the new bill affects the surety bond amount they need to post.
Until the end of 2017, every dealer who wants to get licensed with the Illinois Secretary of State has to obtain a $20,000 bond per every business location. This has been the rule in recent years. As of January 1, 2018, all dealers will need to obtain a $50,000 bond for each location they want to operate in.
The purpose of auto dealer bonds is to protect licensing authorities and dealers' customers. In case a car seller acts unlawfully and does not abide by their legal obligations, an affected party can make a claim on their bond. The higher bond amount introduced with the new bill means that claimants can ask for a greater financial compensation in case of proven claims against car sellers.
Remittance agents bond changes
Remittance agents in Illinois take care of collecting taxes and fees incurred from auto dealers' activities in the state. Such agents will also need to meet new requirements as of next year.
Instead of $10,000, the new minimum bond amount for agents is $20,000. In some cases, the bond that remittance agents will need to post will be higher. It is dependent on the remittances for the fiscal year.
How to save on your bond despite the amount hikes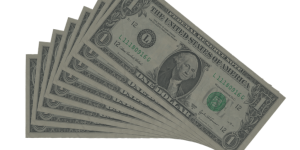 Whether you're an auto dealer or a remittance agent in Illinois, the increases in the bonding amounts you need to post are considerable. Luckily, this does not mean that you will have to spend much more to get bonded.
The surety bond cost that you have to pay depends on the bond amount you need to obtain. However, it is also formulated on the basis of your personal and business finances. When you apply to get a bond, factors such as your credit score, assets and liquidity, and business financial statements are taken into consideration. If you have a solid profile, your bond premium is lower.

If you want to decrease your dealer bond cost, you can work on improving your credit score and showcasing the strength of your finances and assets. That's how you can prove that you are not a risky bond applicant. This means that you can lower your bond premium even when the bond amounts get increased from the state.
Do you need more information about the Illinois auto dealer bond increase and the way it will affect your bond cost? Don't hesitate to get in touch with us: 866.450.3412.
---