White House Proposes New Tax-Free Municipal Bonds
The Obama administration has recently issued a proposal that would be good news for contractors and sub-contractors working on public projects. The proposal, if it passes, will create a new kind of tax-exempt municipal surety bond called the Qualified Public Infrastructure Bond (QPIB). At stake are possibly trillions of dollars in public infrastructure renewal.
The QPIB was unveiled by the White House in the lead-up to the State of the Union address. According to the Wall Street Journal, the proposal will "make it easier for the private sector to work with governments on infrastructure projects such as roads, ports, public transportation and utility networks." The QPIB will offer concrete advantages in the form of tax breaks to private firms that engage in rejuvenating America's infrastructure. In order to accomplish this, the securities will never expire and will offer "new tax advantages over current options for public-private municipal partnerships," according to the Journal.
Bonds to Build America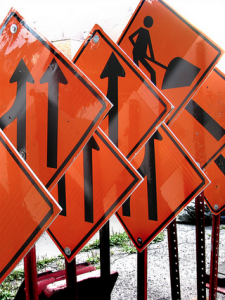 According to the White House's press release, this new municipal bond is part of a larger package called the Build America Investment Initiative, designed to "build a 21st-century infrastructure" to accelerate economic growth and spur what many see as a still-sluggish recovery. As Bloomberg Business reports, the municipal market could use the help—2014 was an unprecedented fourth straight year of decline, despite near-generational lows in interest rates. Bloomberg attributes the decline in local municipal spending to a lack of leadership from Washington, noting that the last year of public infrastructure growth in 2010 was linked to the federal Build America Bonds program. It's not only local economic recovery that could use a boost from federal spending, but America's infrastructure itself. According to a 2013 report from the American Society of Civil Engineers, the US needs an estimated $3.6 trillion in investment by 2020 in order to bring its infrastructure up to an adequate standard (the ASCE currently rates it a D+ overall).
If the Build America Investment Initiative and its related bills pass, private contractors can expect to see more federal contracts on offer. The response from municipal market participants has been positive, with industry professionals supporting the White House's plan. Additionally, many state-level authorities have advocated for more tax-exempt municipal bonds, arguing that this will create the push needed for "critical" infrastructure improvements.
The Future Remains to be Seen
However, there's a great deal of doubt about whether the administration has the clout necessary to pass these bills. In the current political environment, expectations are decidedly mixed. As a managing director of Standard & Poors put it to The Bond Buyer, "there is a cost associated with it, and as a result extensive deliberation in Congress is likely." In a survey of industry professionals by Smart Brief, respondents were evenly split on the question of whether the White House could muster bipartisan support for its qualified public-infrastructure bonds plan.
If you're an industry professional, working in the world of contract bonds, we're interested in hearing from you, too. Do you think the administration's program will pass? Let us know in the comments below!
---