Should Shipping Companies Hire Freight Brokers?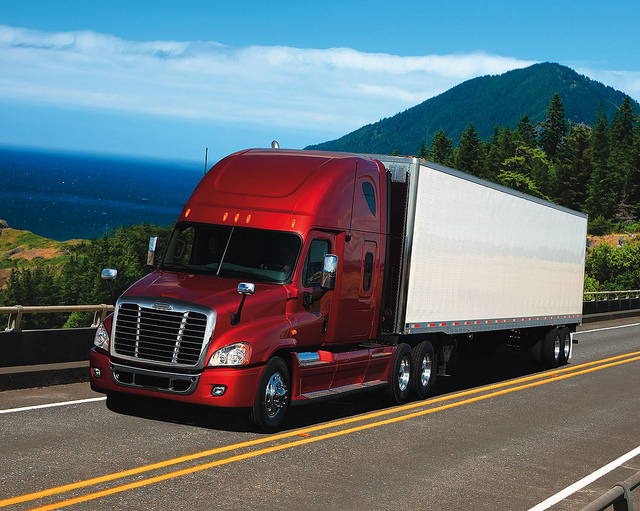 As a shipper, whether you are looking to ship your products across the nation or across the Atlantic Ocean to a different continent, chances are you are going to need the services of a freight broker. This goes double for shippers who are just starting their business or have low financial liquidity.
What are Freight Brokers?
Contrary to poorly-informed popular belief, freight brokers are not trucking companies. They will not be coming to your firm's storage, loading the cargo and driving off to the designated destination.
Freight brokers are the intermediaries between the shipper and the transportation service provider. The freight broker does not own the trucking company which will be handling your shipments and they do not employ the drivers. The service they provide is finding the right motor carrier that best fits your company's needs.
Here are just a couple of ways your shipping company may benefit from hiring a suitable freight broker.
1. Cost Efficiency
Let's just consider the alternative of NOT working with a freight broker.
After you have manufactured your product, it is time to ship it to buyers and distributors. If you do not want to hire a freight broker, you have two alternative options—to provide your own shipping services or to personally hire a cargo company to do it for you.
The second choice leaves your company wide open for fraud, as you will have certain financial exposure to the cargo company. Also, how do you pick the right transportation provider when there are so many of them out there? How do you know they will not have any operational challenges or if they have a good payment reputation? And if you choose to provide your own shipping services, especially if you are a start-up company, it will cost you a hefty sum of money, which would be better spent on increasing your manufacturing volume.
Choosing to work with a freight broker will ensure that you will get the best price possible for the type of service you require. This is because, part of the work a freight broker will do for you is finding the best shipping option every time. They will research the industry and seek out bids from a variety of companies, until they find the most reasonably-priced one. The freight broker will do this every time for you. You do not need to always work with the same motor carrier, once you have hired them for a job. If there is a better offer on the market, the freight broker's job is to find it for you.
2. Minimum Paperwork
If you choose to work with a freight broker, you needn't worry about the rules and regulations when you are shipping your products. In this sense, freight brokers could be very useful for companies which ship their goods internationally.
A freight broker will always arrange all the details regarding the transportation, including paperwork. They are very familiar with all the laws and regulations which may pertain to your shipment when sending it oversees. Once you provide the broker with all the details about the type of shipment, volume and destination, they will see to it that your cargo will be delivered safely.
3. A Cargo Driver That Fits Your Needs
Not all transportation providers will accept your shipment. All of them have different restrictions as to what type of cargo they would carry. The restrictions usually refer to the shipment's volume, size, weight, whether it is hazardous or fragile, etc.
If you have not hired a freight broker, these limitations might turn out to be troublesome for you in many ways. The most problematic of which is that figuring out suitable transportation will cost you a significant amount of time. The transportation industry is vast, and blindly looking for someone who will accept you shipment, and for a good price, can take forever. Using a freight broker, however, will solve that problem for you. Freight brokers excel at finding transportation providers who will agree to deliver your products, no matter how peculiar they are.
How to Choose a Freight Broker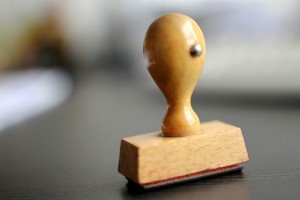 Before settling on a broker, it might be a good idea to go to the agency's website to check if their license is valid and if their documents are in order.First off, all freight brokers need to be licensed by the Federal Motor Carrier Safety Administration (FMCSA), which is part of the United States Department of Transportation.
At the FMCSA website you can also find additional information, regarding the license and bond history of your freight broker—have they been revoked, do they usually renew them on time, do they have insurance?
Also, your freight broker, as well as your motor carrier, need to be registered at the Unified Carrier Registration (UCR) Plan and Agreement. It is a federal program which requires all motor carriers, motor private carriers, freight forwarders, brokers and leasing companies to pay fees, which are based on the number of qualifying commercial motor vehicles (CMVs) they have. The fees are collected by the state and go toward enforcement of motor carrier safety programs. Companies, which have not registered with the UCR, are not allowed to operate.
You can check online if your freight broker and motor carrier are paying their state fees and are legally operating.
Reminder: A Freight Broker Must be Bonded
A freight broker is required to obtain a surety bond in order to get licensed and allowed to practice.
This necessary surety bond is part of the legislation "Moving Ahead for Progress in the 21st Century" Act (MAP-21 for short). It was passed in 2012 by President Obama and it is a type of insurance for both the motor carriers and you as their client. It guarantees that the transportation service providers will get paid as promised and that you will have your shipping delivered safely on time.
The financial security minimum for freight brokers has jumped recently from $10,000 to $75,000. Understandably, some smaller firms might find it hard to comply. However, agencies such as Bryant Surety Bonds have started their own No Collateral 75K Freight Broker Bond Programs. The program overlooks bad personal credit, net worth and business financial requirements, spousal indemnity and doesn't require collateral.
As a freight broker, all you need to do is apply online, and your approval will be finalized in just minutes.
Are there any other qualities or requirements one should look for in a broker? Leave a comment and let us know!
---