When Should Licensed Carpenters Get Bonded?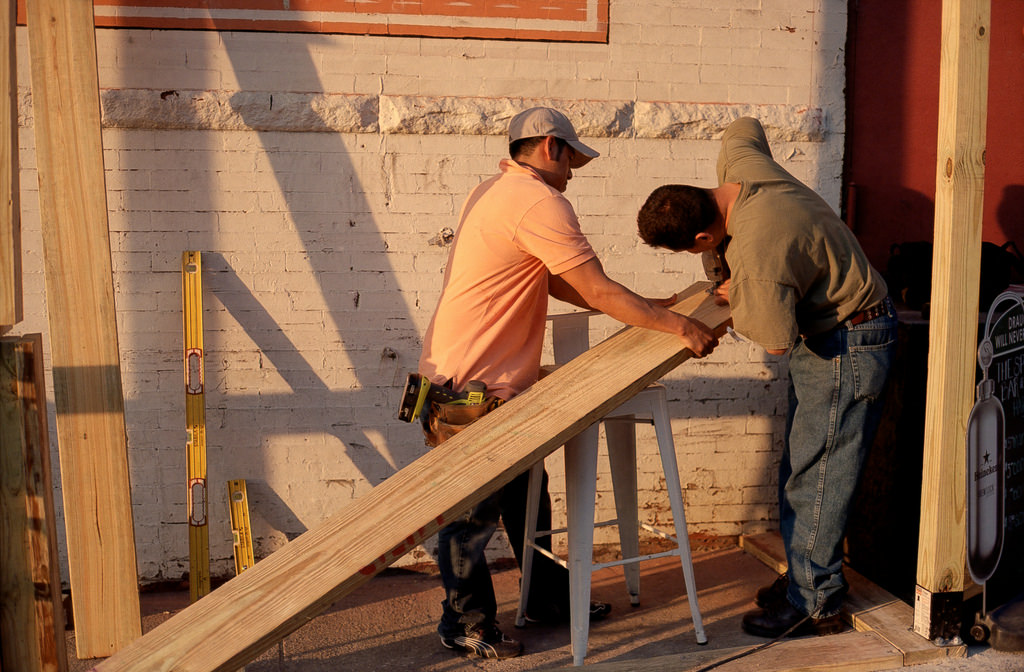 Becoming a licensed carpenter goes through different phases depending on the state you are getting your license in. Since there is no nationwide policy on this, currently some states require carpenters to get a license while others do not. Along with getting licensed, carpenters may also be required to get a contractor license bond, which is determined by the state you are getting licensed in. The bond serves as a guarantee against unethical or fraudulent practices by contractors. 
Below we have rounded up some examples of states where carpenters need to get licensed and bonded to give you an idea what you should inquire about when applying for your carpenter license.
State Requirements For Becoming a Licensed and Bonded Carpenter
Becoming a licensed carpenter usually involves going through education and passing an examination. Most states requiring a license also have a requirement that carpenters should have a few years of experience through apprenticeships and be 'journeymen' before they can apply for a test and operate legally.
Some states like New York, Oklahoma, Texas and a few others have no license requirements for carpenters at the time of writing, while others, like Mississippi, issue licenses but have no requirement for a surety bond. 
Here are some of the states whose legislation is more specific, requiring carpenters to get licensed and bonded. They all have specific classifications for carpenters, which influences the type of surety bond and its amount that carpenters need to obtain. Keep in mind that becoming a licensed carpenter in one state does not permit you to work as a carpenter elsewhere, as licenses from other states are usually not recognized or accepted. Furthermore, since state legislation is evolving and changing, it is always best for you to check with your state's Contractors License Board if you are required to obtain a license and get a surety bond.
California
In its classification of contractors, the Contractors State License Board of California places carpenters in the C-category – specialty contractors, among 40 other types of contractors. These are contractors "whose construction work requires special skill and whose principal contracting business involves the use of specialized building trades or crafts".
In order to obtain their license, carpenters must obtain a $12,500 contractor license bond. This bond, like all license and permit bonds serves to guarantee that carpenters will perform their work in accordance with the regulation governing their specific license.
Oregon
Carpenters in Oregon need to obtain their construction contractors license (CCL) at the Oregon Construction Contractors Board. Basically, anyone working for compensation in construction must get licensed, which also includes carpenters. There are no special surety bonds for carpenters in Oregon. They must obtain a continuous contractor license bond like other contractors.
The exact bond amount depends on the license endorsements that carpenters will need – commercial or residential. This list can help you determine the endorsements that are relevant for you. Depending on these, the amount of your surety bond may range between $10,000-$20,000 for residential bonds and $20,000-$75,000 for commercial bonds.
Nevada
To become a licensed carpenter in Nevada, you will also need to obtain a contractor license bond from the Nevada State Contractors Board. Under Nevada law, carpenters are also classified as class 'C' contractors – specialty contractors.
The amount of the surety bond that you need to obtain is not fixed or pre-determined. It depends on the type of your license, your experience, the monetary limit, as well as your past, present and future financial responsibility. Bond amounts for Nevada contractor license bonds can vary between $1,000 and $500,000 depending on the above factors. The exact amount of your bond is determined by the Board after submitting your application.
Arizona
Carpenters in Arizona will also need to obtain a continuous surety bond as part of getting their license from the Arizona Registrar of Contractors. Carpenter licenses in Arizona are listed under residential contracting licenses in the category of general remodeling and repair contractors, though they are also classified as specialty licenses.
Bond amounts for carpenters in Arizona can range between $4,500 and $15,000, depending on your application. Exact amounts are determined on the basis of the type of license and the amount of annual gross volume of work.
Getting a Contractor License Bond for Your Carpenter License Application
If you are new to surety bonding, some of the above bond amounts may be troubling to you. But in order to get bonded contractors don't have to pay the full amount of the bond. This amount is the amount of the bond's coverage. Instead, when getting bonded, carpenters and other contractors only need to pay a percentage of the total bond amount.
The exact cost of your bond will depend on the state your are applying in, its regulations as well as your personal financials. Get in touch with us if you want to know more about how to get bonded. You can directly apply online for a free bond quote or you can call us at (866)-450-3412 and speak to one of Bryant Surety Bonds' surety bond experts. We have extensive experience in underwriting contractor license bonds for all types of contractors and will be happy to provide you with assistance and further information!
---