Get your free copy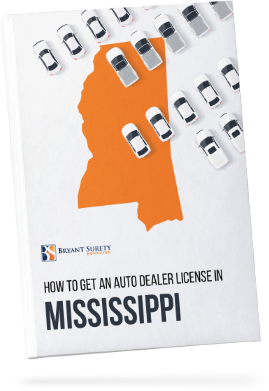 What's inside?
Step-by-step instructions on getting your business registration in Mississippi
Information on licensing requirements for all dealer license types
Overview of the costs associated with getting licensed and bonded
A printable checklist with all licensing requirements for your convenience!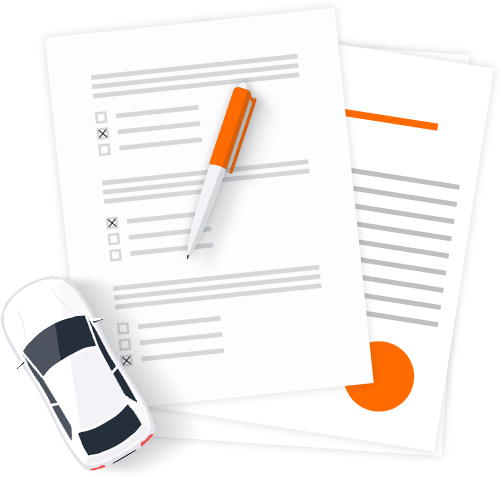 1. Introduction

1.1. Overview

1.2. Dealer license types
2. Mississippi business registration requirements

2.1. Pick a business type

2.2. Obtain an Employer Identification Number (EIN) from the IRS

2.3. Register with the Secretary of State (SoS)

2.4. Register with the Mississippi Department of Revenue (DoR) and your county
3. Dealer Licensing

3.1. Licensing requirements

3.1.1. Secure a business location and comply with local zoning ordinances
3.1.2. Comply with facility requirements (does not apply to wholesale dealers!)
3.1.3. Pass a dealer education seminar (used and wholesale dealer license applicants only!)
3.1.4. Obtain motor vehicle liability insurance (used and wholesale dealer license applicants only!)
3.1.5. Enter into a franchise authorization agreement (new vehicle dealer license applicants only!)
3.1.6. Get an auto dealer surety bond
3.1.7. Complete your license application and attach all additional documents
3.1.8. Pay fees and submit your application

3.2. License Renewal
4. Bonding

4.1. What is an auto dealer bond?

4.2. How much does the auto dealer bond cost?

4.3. How to get bonded?
About bryant surety bonds
Appendix: Printable licensing checklists