Get your free copy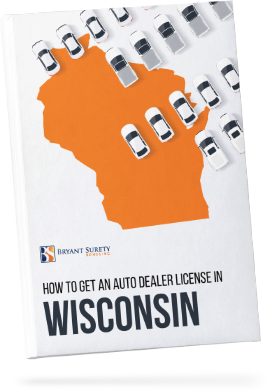 What's inside?
Step-by-step instructions on getting your business registration in Wisconsin
Information on licensing requirements for all dealer license types
Overview of the costs associated with getting licensed and bonded
A printable checklist with all licensing requirements for your convenience!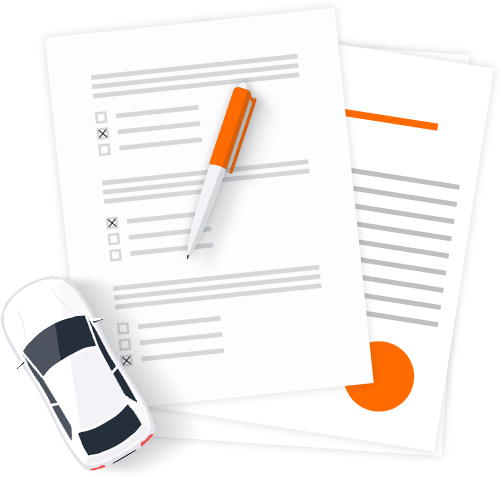 1. Introduction

1.1. Overview

1.2. Dealer license types
2. Wisconsin business registration requirements

2.1. Obtain an Employer Identification Number (EIN)

2.2. Set up your Wisconsin business entity

2.3. Obtain a sales tax seller permit from the Wisconsin Department of Revenue

2.4. Obtain Workers Compensation Insurance, if applicable
3. Dealer Licensing

3.1. Licensing requirements

3.1.1. Meet business location criteria
3.1.2. Ensure that you meet all licensing criteria
3.1.3. File your application and documents and pay relevant fees

3.2. License renewal
4. Bonding

4.1. What is an auto dealer bond?

4.2. How much does the auto dealer bond cost?

4.3. How to get bonded?
About bryant surety bonds
Appendix: Printable licensing checklists

Wisconsin Retail Dealer Licensing Checklist

Wisconsin Wholesale Vehicle Dealer Licensing Checklist

Wisconsin Wholesale Auction Dealer Licensing Checklist

Wisconsin Motorcycle Dealer Licensing Checklist

Wisconsin Moped Dealer Licensing Checklist

Wisconsin Recreational Vehicle Dealer Licensing Checklist

Wisconsin Salvage Dealer Licensing Checklist