Auto Dealer Bond

Fast Approvals – Low Rates – All 50 States!
apply Now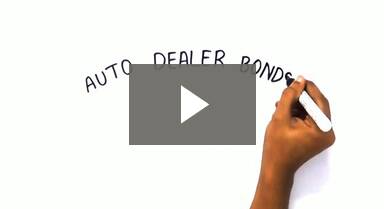 Auto Dealer Bonds
Required by the state
Also known as the DMV Bond, Dealer Bond Bond or Motor Vehicle Dealer Bond
Bond is to guarantee the rules and regulations of Dealer License
Each State has its own bond form and bond amount
Auto Dealer Bond Overview
It is not uncommon in the industry for a bond to have several different names, and this bond is a perfect example. The motor vehicle dealer bond is also known as: a used car dealer bond, MVD bond, auto dealer bond, and DMV bond.
The Auto Dealer Surety Bond guarantees that the dealer operates as per the terms of the state in which they operate. This bond is considered a moderate risk by bonding companies; in recent years applicants have been examined more closely. Low rates for Dealer Bonds are available to those who qualify, but those with a poor credit track record will be forced into the higher rate, bad credit market.
For those with less then perfect credit, we have DMV Bonds available through our bad credit auto dealer program. This program requires a higher rate then the standard market, but allows those auto dealers who have been denied before the opportunity to be bonded.
Date Specific Information for Dealer Bonds
Below is some state specific requirement you should keep in mine when you apply for your dealer bond:
Please select your state below for more information of our offerings.