Table of Contents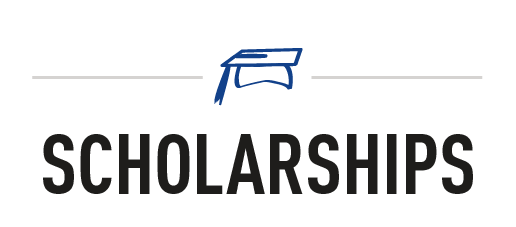 The 2015 Bryant Surety scholarship has ended. Please stay tuned for our next scholarship. Thank you for your interest!
Bryant Surety Bonds is proud to offer an essay scholarship competition.
Bryant Surety Bonds is a small, family-run business that specializes in surety bonds for all applicant types. Started in 2007 we have helped thousands of individuals start the new business they've always dreamed of by bonding their start up. Today we plan on helping the next generation by offering two scholarship opportunities:
Scholarship #1: $1,000 Essay Scholarship
Write an essay of 500-2,000 words on one of the following topics:
Topic #1: Are surety bonds worth the cost? In other words: How do surety bonds protect the industries they are issued for?
Helpful Resources:
Topic #2:
Freight brokers have seen a dramatic requirement shift in 2013 with the passing of MAP-21. One item of this bill, which took effect October 1, 2013, is a requirement that $75,000 be posted to the FMCSA for any freight broker or forwarder. This is up from the previous requirement of $10,000. Essay question:
How has the new freight broker bond requirement positively or negatively affected the broker industry?
Helpful Resources:
Topic #3: How to open an auto dealership in the state where you live?
Pro Tip:Give young entrepreneurs your best business advice on how to open an auto dealership in your state. Guide them through the process and give them your best local tips
Topic #4: How can the trucking industry overcome the current truck driver shortage?
Pro Tip:Did you know that more than 80% of all goods in the U.S. are transported by a truck at some point in their cycle? Currently, the industry is facing a truck driver shortage and it is estimated that for the next 10 years the industry needs to hire 100,000 truck drivers per year in order to overcome the shortage.



Scholarship #2: $1,000 Visual Content Scholarship

Send us your best and most creative visual representation on one or more of the topics below. Your visual content can be in any of the following formats – image, infographic, cinemagraph, video, or slides. The topics are:

Auto Dealership
Freight Brokerage
Trucking

Deadline:

Deadline for both scholarships is June 15th, 2015.

Winners will be notified by June 30th, 2015 and will have 30 days to provide proof of enrollment.

Requirements:

This scholarship competition is open to any student currently enrolled in a graduate or undergraduate degree program. Enrollment must be at an accredited US college, university, or trade school.

Essay Requirements: Each essay must be of 500-2,000 words. Content should be unique. Make sure to link to all used sources within the content.

Visual Content Requirements: Images and infographics should be with high resolution and should be in one of the following formats – png, jpeg, jpg, gif. Videos should be 1-3 minutes long. Slides decks should have 5-20 slides. The visual content should be unique and not taken from anywhere else.

How to Apply?

Email your content to scholarships(at)bryantsuretybonds.com before the deadline. Make sure to include the following information in your email:

First and Last Name
School Name
Expected Date of Graduation

Terms

Bryant Surety Bonds, Inc. takes privacy and personal information very seriously. In using our site and submitting an essay or a visual content you agree to the collection, storage, and use of your personal information as described in our Terms of Service.

By submitting your content to either scholarship opportunity you transfer all rights of ownership to Bryant Surety Bonds, Inc. for said content regardless of whether your entry is selected a winner. We reserve the right to re-publish submitted work.

One winner will be selected per scholarship type. Winners will be selected based on the quality and relevancy of their submission. Winners will be contacted via the email address submitted with their content and will be confirmed only after providing proof of educational enrollment. Only a letter from an accredited United States college or university, or a copy of a current tuition bill will be accepted as proof of enrollment. Once enrollment is confirmed, Bryant Surety Bonds, Inc. will publicly announce winners on our website, and mail the winners their scholarship award.

---

---

Frequently Asked Questions

Still Have Questions?

Still haven't found the answer you are looking for?
Give us a call at (866) 450-3412 or leave your question below.