How to Get a Car Wholesale Dealer License in California?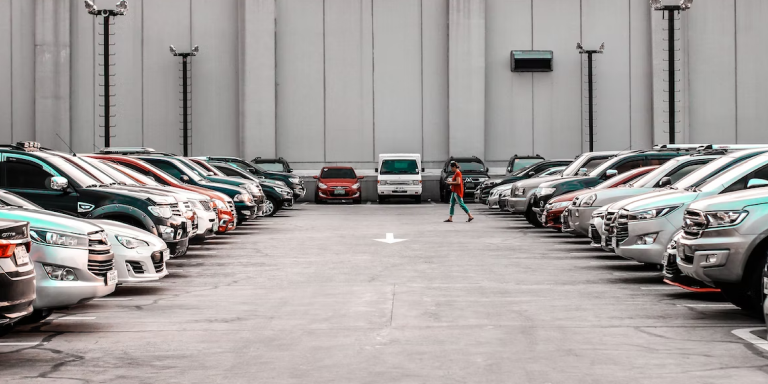 Obtaining your wholesale car dealer license in California requires permission from the California Department of Motor Vehicles. Unlike regular car dealerships that sell vehicles directly to the public, a wholesale auto dealer sells cars to dealerships or through auction.
To become a wholesale auto dealer in California, you will first need an auto dealer bond. This bond acts as a promise that you will fulfill all of the regulations laid out by the DMV, and run your business in accordance with their policies.
In this post, we will outline every step you have to become a wholesale car dealer in California.
Steps to Apply for a Wholesale License in California
Step 1: Learn the Requirements
You can visit the California DMV website to learn about what you need to apply for and obtain a valid wholesale auto dealer license in the state. Below is
You will need to submit the following as part of your application:
Form OL 12, part C, for original occupational license
Form OL 21A for your occupational license
A surety bond of dealer (Form OL 25) or Surety Bond of Motorcycle Dealer, Motorcycle Lessor-Retailer, All Terrain Vehicle Dealer, or Wholesale-Only Dealer [less than 25 vehicles per year] (OL 25B) or Deposit Agreement and Assignment (OL 25E) and Payee Data Record (STD 204)
Form OL 53 to authorize the release of financial information
Form OL 24, your Certificate of Proposed Franchise
Every person applying for licensure on Form 12 must submit:
Form OL 29B (Occupational License Personal History Questionnaire)
Form ADM 9050 (Appointment of Director as Agent for Service of Process)
Form DMV 8016 to request live scan service. Out-of-state residents must also call occupational licensing at (916) 229-3126 for their fingerprinting card (ADM 1316), and form BCII 90004 (Request for Exemption from Mandatory Electronic Fingerprinting Submission Requirement)
Additional documents include a letter of authorization from a licensed California car manufacturer, a copy of your State Board of Equalization Resale Permit, and a copy of your Fictitious Name Statement if you are running a business that does not include your surname.
The PDF on the DMV website includes more details on each type of document you need and when you have to submit them as part of your pre-licensing and post-licensing process as a new dealer.
Step 2: Apply for a California State Driver's License
All dealers must hold a valid California driver's license. Although this is not listed on the official checklist, it is required for any wholesale dealer that wants to legally operate in the state. You will also need a dealer plate that meets CA license requirements.
The best way to protect your business is to switch to a California state license. While some websites promote the ability to get licensed without a CA driver's license, they are usually not compliant and pose the risk of legal penalties to your business.
Step 3: Secure a Business Location and Name
Wholesale dealers need a place of business before they can acquire occupational licensing. As a vehicle dealer, your business has to be large enough to store your vehicles and function as a place of business. You cannot use your home as a place of business for your wholesale license.
You will need a copy of your lease or deed and a photograph of your business to apply for your license.
Wholesale car dealers in California have to maintain an office space, but they are not required to have a storefront, display area, or signage. Furthermore, your photographs must also meet the occupational licensing photography guidelines.
You also need to register a business name with the state, and possibly file a Fictitious Name Statement, also known as a DBA ("doing business as"). A DBA allows you to operate under an assumed name that is different from your registered business name or your legal first and last name.
Step 4: Apply for a Resale Permit
You will have to reach out to the Board of Equalization office to get an Equalization Resale permit, which allows you to collect sales taxes in agreement with the California Department of Tax. The application process is free, but you might be required to pay a deposit.
Step 5: Obtain an Auto Dealer Bond
One of the major licensing requirements to become a wholesale car dealer is obtaining an auto dealer bond. This is a type of surety bond that demonstrates you intend to follow all the regulations and rules laid out by the DMV.
To receive a license, you will need a California wholesale dealer bond worth $10,000. If you ever violate your obligations and responsibilities under the DMV regulations, you could cause losses to buyers, sellers, or other third-parties. These people or agencies could then file a claim against your bond to seek compensation.
Then, your surety provider investigates the claim, and they may decide to award funds to the claimants. The exact amount depends on the situation, but the maximum it can be is full bond amount.
Step 6: Complete the Dealer Education Program
You have to complete a dealer education program to earn a certificate of completion. The California DMV conveniently provides a list of approved dealer education providers, so you can find one near you.
Most providers require you to attend the course in person, though a few offer online instruction. Throughout the program, you will learn all of the California vehicle dealer requirements, responsibilities, and best practices for buying and selling cars and growing your business.
Step 7: Take and Pass the Used Dealer Test
Whether you want to sell used cars or new models, after you complete your dealer education program, you will have to take a test at your local DMV. The test ensures that you have learned everything you need from the program and are ready to start working as a licensed vehicle dealer.
As part of the pre-licensing application process, every aspiring wholesale auto dealer must successfully pass the test. Every applicant has 3 attempts to take the test, and each attempt costs $16. If you don't pass after the third time, you must retake the dealer education program to refresh your three attempts.
Step 8: Collect Documents and Complete All Necessary Forms
Once you have obtained all the necessary documents, it's time to fill out all the paperwork listed on the New Dealer Application Check List.
Step 9: Pay Your Fees
You will have to pay several fees to as part of the application process, including:
$300 new motor vehicle board fee
$175 non-refundable application fee
$100 autobroker endorsement license fee
$90 for your car dealer plate, or $92 for a motorcycle plate, plus county fees
$70 for each branch location you apply at
$42 for each person submitting an ADM 1316 Fingerprint Card (only applies to out-of-state residents)
$1 family support program charge
Step 10: Schedule an Inspection
After you have completed all of the necessary paperwork, the next step is to submit your complete application and pay the associated fees. You can do this by calling the OL Inspections office in your district.
Once you have paid the fees and submitted your application, the DMV will email you instructions on how to schedule a business inspection. You will need to sign up for a free DMV online account, then schedule a time for your inspection.
Follow-up emails will include information about when to expect your DMV inspector, and what to do to prepare for your business evaluation.
Who Needs a California Wholesale Dealer License?
Anyone who wishes to sell used or new vehicles as a wholesale dealer in California has to complete the licensing process to legally operate.
Requirements for Obtaining a Wholesale License in California
Valid California state driver's license
Business location (leased or owned)
Wholesale auto dealer bond
Certificate of Proposed Franchise
Application for Occupational License
Certificate of completion from dealer education program
Completed paperwork and paid fees
Dealer education and Training Programs
Dealers must complete an approved program to learn how to legally sell new and used vehicles in the state of California. You can review approved programs on the California DMV website.
Insurance and Surety Bond Requirements
A wholesale dealer of vehicles and motorcycles needs a California auto dealer bond of $10,000.
How long does it take to get your wholesale car dealer license in California?
The application process can vary depending on how long it takes for you to obtain all the necessary documents, secure a business location, and finish your dealer education. The total licensing process can take anywhere from 3 weeks to 120 days.
How long is it valid in California?
Wholesale auto dealer licenses expire annually, so you will have to complete the renewal process every year. In order to renew your license, you must complete continued education courses, and pay renewal fees. Once you have met the requirements, you can request to renew your dealer license via form OL 45.
---