Most Common Truck Accidents and How to Avoid Them [Infographic]
Incidents on the road happen all the time and truck-related crashes in the States are a bigger issue than one might think. Bryant Surety Bond's new infographic, "Most Common Truck Accidents and How to Avoid Them," indicates that 500,000 trucking incidents happen each year in the United States. Motor vehicle accidents cost society $4,900 every second. So, by the time you have read this fact, around $30,000 extra have been spent.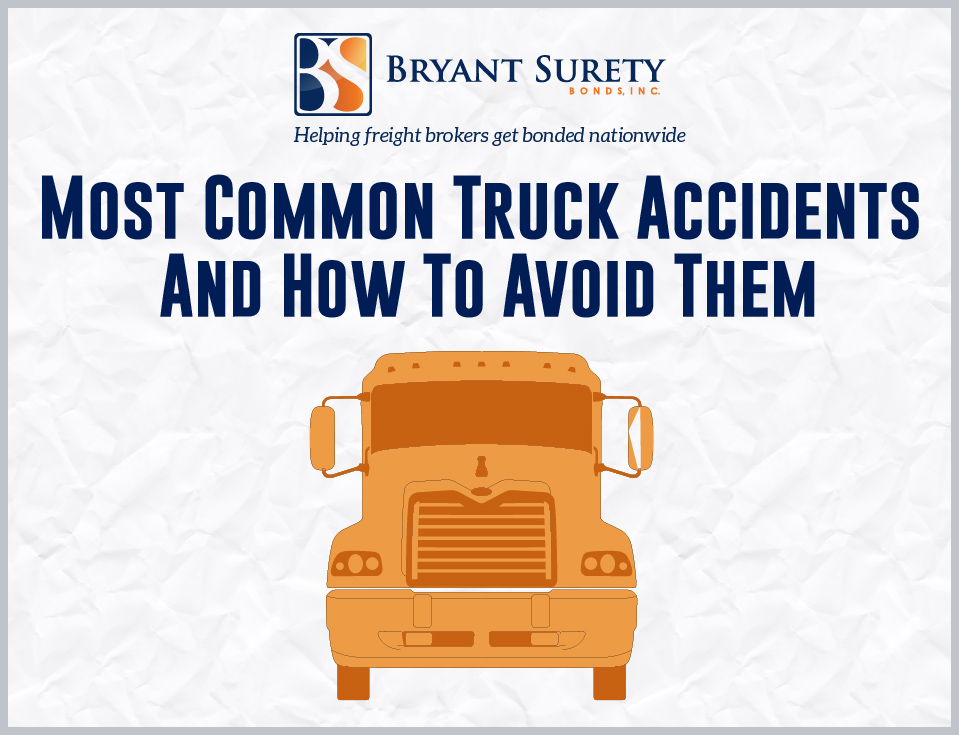 But the cost of truck accidents to society is not only monetary! About 130,000 people are injured every year in truck incidents. Some of the most common reasons behind truck-related crashes are bad weather conditions, driver fatigue, and driver unfamiliarity with the road.
However, Bryant Surety Bond's infographic can help you learn some efficient tips on how to minimize crashes. For example, just by spending 15 seconds to look down the road, you"ll be 30% less likely to cause or be in an accident. Switching to batteries adds another level of safety for truck drivers, as it minimizes the risk of fuel fires by 30%.
As a trucker, the more of the suggested guidelines you follow, the safer your drive will be!

[sc:TruckingAccidents]
---