How to Get a Missouri Auto Dealer License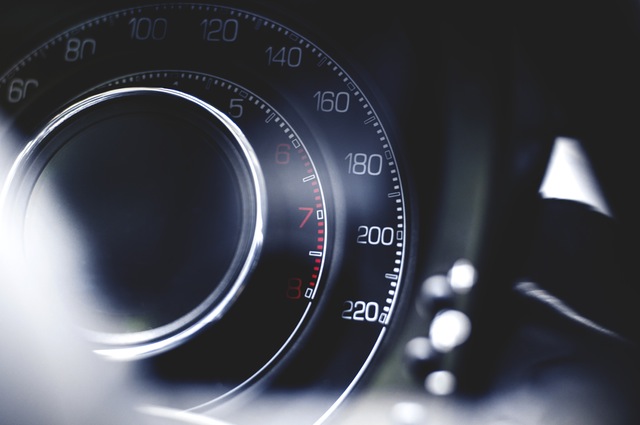 If you dream about opening your own Missouri auto dealership in St. Louis or elsewhere in the state, your first step will be to get an auto dealer license. The process involved in obtaining an auto dealer license in Missouri is fairly straightforward, but you will need to complete several steps. Here is a guide on how to go about obtaining your auto dealer license in Missouri from the government (MO.gov) so that you can legally operate your business.
Get to Know Missouri's Dealer License Types
Before you can get your auto dealer license in Missouri, you first need to understand the type of car dealer license or licenses you need. Missouri classifies various types of dealer licenses according to the business activities the licensees will conduct. The various categories of auto dealer licenses in Missouri include the following:
Franchise auto dealer license – Sellers of new vehicles under a franchise agreement with the manufacturer.
Franchise motorcycle and power sports dealer license – Sellers of new power sports vehicles and motorcycles through a franchise dealers' agreement with the manufacturer.
Boat dealer license – License for boat dealers.
Manufacturer license – For those who assemble or manufacture vehicles as a regular part of business.
Public motor vehicle auctions dealer license – For companies or individuals who take motor vehicles by consignment, bailment, or another manner without taking the title for sale at a public auction.
Recreational motor vehicle dealer license – For dealers of new or used recreational vehicles (RVs).
Trailer dealer license – Dealers of trailers that are meant to be towed behind vehicles and lack any self-propulsion mechanism.
Used motor vehicle, power sport, and motorcycle dealer license – For any power sport dealer or sellers of used vehicles, ATVs, or motorcycles.
Wholesale motor vehicle auctions license – For dealers who want to operate wholesale motor vehicle auctions to sell used vehicles to other dealers.
Wholesale motor vehicle dealer license – For dealers who sell wholesale vehicles directly to dealerships from the manufacturers.
Missouri has a single auto dealer license application form that all dealers use to get the license or licenses they need. On the application, you will need to check the type of license you want to obtain and the units you intend to sell. If you plan on engaging in operations that require more than one type of license, you will need to obtain both licenses.
Dealer Application Checklist
Here is a simple checklist you can use to ensure you complete the required steps for obtaining your auto dealer license in Missouri from the Motor Vehicle Bureau:
Attend the required four-hour dealer training course
Submit the online background check
Purchase an auto dealer bond and liability insurance
Register your business with the Missouri Secretary of State
Complete the inspection of your dealership's building, lot, and signage
Submit your dealer license application online with the required fees
Receive your license and start operating your business
Learn more about how to get licensed and start your auto dealership in Missouri by downloading our FREE ebook guide!
Comply With The Missouri Dealer License Requirements
The first thing you should understand is that you need to ensure that you comply with all of Missouri's dealer license requirements so that your application will be approved. Missouri requires all prospective auto dealers to complete a four-hour dealer education course from an approved provider. The dealer educational seminar is required for used car dealers who are first-time applicants. Once you complete this course, you will receive a certificate you will need to submit together with your application.
You will also need to submit a criminal background check through the Missouri State Highway Patrol and submit it to the state along with your application. You can request the background check online and pay the $13 fee. You will need to provide detailed information about the owners of your business, including each name, the business's "doing business as" name, and other information about the business and its owners.
You will need to register your business name with the Missouri Secretary of State, which you can do online through the Secretary of State's online portal. You will need to pay the registration fee at the time you register your business name and can then print out your articles of incorporation to submit with your application.
You will need to establish a place of business that meets the state's requirements for building and lot size, signage, and more. Your business location must meet the following requirements:
Building that is permanently enclosed and contains the records and files of the business that will be maintained throughout the dealership's registration
An operating landline phone
An off-street display lot large enough to display your vehicles and for use by only your dealership that is visible from the street
Must have regular business hours during normal work hours of at least 20 hours per week with the hours clearly displayed
Clearly visible sign with your dealership name with letters that are at least 6 inches tall
You'll need to submit photographs of your business location along with a certification of it from a law enforcement officer.
You will also need to submit a certificate of insurance for your entire fleet of vehicles, garage liability insurance, and submit a surety bond form or an irrevocable letter of credit to demonstrate your financial responsibility and stability. You will also need to submit the license fee and the fees for each dealer plate you need.
For a full list of all requirements, the Dealer Operating Manual is an excellent resource.
Obtain Your Auto Dealer Bond
Auto dealers are required to secure an auto dealer bond or an irrevocable letter of credit before they can obtain an auto dealer license. The required bond amount is $50,000. However, you will not have to pay the entire penal sum of the dealer surety bond upfront to purchase it. Instead, the surety company will evaluate your bond application and supporting documents to determine how much risk you will pose to the company if it agrees to issue the bond during underwriting.
Surety bonds are not insurance since they do not protect the bondholders against liability. Instead, they protect the public and the state against potential misconduct committed by the auto dealer. Auto dealer bonds involve the following three parties:
Principal – The auto dealer that needs the bond
Obligee – Missouri Department of Motor Vehicles, which requires the bond
Surety – Bond company that issues the bond
If the surety company determines that you have good credit, sufficient working capital, and a great reputation, it will likely determine that you pose a low degree of risk. In that case, you might receive a bond premium quote of as little as 1% of the bond's face value. For a $50,000 auto dealer bond, this would mean that you might only have to pay $500 to purchase your bond.
However, if you have bad credit or a poor reputation, your bond application might be denied. In some cases, it is possible to secure a bond with poor credit through a bad credit program. If you have to go through this type of program to get your bond, you might be charged as much as 10% or more to get your bond.
How Much Does a Missouri Auto Dealer License Cost?
In addition to the costs of registering your business name, paying for the Missouri dealer seminars, purchasing your bond and liability insurance, and covering your overhead expenses involved with starting your dealership, you will need to submit some licensing fees. The pricing involved with obtaining an auto dealer license in Missouri includes the following:
$150 annual fee for licensing for all auto dealers except boat dealers
$80 annual feel for licensing for boat dealers
$50 plate fee for the first dealer plate
$10.50 for every additional dealer plate you need
How and When to Renew Your Missouri Auto Dealer License
In Missouri, your auto dealer license will be valid from Jan. 1 to Dec. 31 each year. You will need to renew it each year before Dec. 31 to maintain it. To do so, you should submit your renewal application to the Missouri Department of Revenue (DOR) before Oct. 30. If you submit your application after Oct. 30, you will have to pay a $25 penalty. If you send your renewal application in after Dec. 31, the penalty will be $50. Once you complete your renewal application, you can submit it with the fees to the following address:
Dealer Licensing Section
P.O. Box 43
Jefferson City, MO 65105-0043.
How Do I Get a Missouri Auto Dealer License Without a Lot?
While you are not required to have a lot to obtain a Missouri dealer license, you are required to have a building from which to do business and enough space to display your vehicles. You will still need to meet all of the requirements, including purchasing a surety bond, having your bona fide place of business inspected, registering your business name, and obtaining your auto dealer license. For example, you could set up a separate trailer from which to conduct your auto dealer business from your home. You can contact the state to schedule an inspection and learn about your requirements.
Get a FREE Missouri Dealer Bond Quote Today!
No Obligation - Fast and Secure - All Credit Types
Get a FREE Bond Quote

Instant ballpark estimate

Tell us about your business

powered by

Get your FREE quote today!
---