How to Open a Used Car Dealership in Texas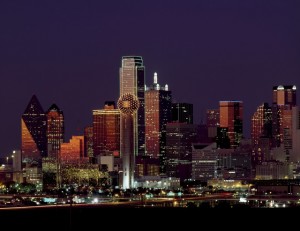 As the second-largest state in the U.S., Texas relies heavily on motor vehicles for transportation and logistics. That's why the car dealership business never goes out of fashion in the Lone Star state.
If you are considering a startup in car sales, the question of how to become a used car dealer in Texas is likely of high priority on your mind. All types of dealers need to get licensed with the Texas Department of Motor Vehicles, with used car dealer license being one of the most common ones.   

Most notably, you need to get a Texas auto dealer bond to ensure your compliance with state rules.
**NEW**: For an even more detailed explanation, check out our FREE ebook guide!


The overview provided here can guide you in preparing and going through the licensing process. Let's get started.
Selecting the right type of Texas used car dealer license
Before jumping right into the licensing process, you need to choose the license you need, depending on the type of vehicles you would like to sell in Texas. All dealers who want to work with used vehicles need to get an Independent (GDN) License.
Here are the different varieties that you can consider:
Independent Motor Vehicle – used cars, trucks, motor homes and neighborhood vehicles

Independent Motorcycle – used motorcycles, motor scooters, and ATVs

Travel Trailer – used travel trailers

Trailer/Semitrailer – new or used utility trailers and semitrailers

Wholesale Dealers – sell or exchange vehicles with other licensed dealers

Wholesale Motor Vehicle Auction – offer vehicles for auction to licensed dealers

Independent Mobility Motor Vehicle Dealer – offer to sell new mobility motor vehicles
If you are planning to sell more than one type of vehicle, you will need a separate GDN for each of them.
There are other types of Texas car dealers, including franchise and manufacturer licenses, which do not concern used car selling.
Once you've decided on the exact kind of vehicles you would like to sell, you can delve into the nitty-gritty details of the licensing criteria.
The licensing requirements
Whichever type of Independent License you select, your first step in the process is obtaining a General Distinguishing Number (GDN) for your dealership. You can complete the GDN application online.
The main requirements for obtaining your GDN include:
The GDN license fee is $900, and the dealer license plates are $90 each. Proof of payment should be provided with the GDN application form.
All application forms and additional documents can be downloaded. A useful tip is to double-check that all submitted paperwork is duly filled and signed so that you avoid extra work later on. A good reference source on how to get a used car dealer license in Texas is the Dealer Manual: Licensing prepared by the Texas Department of Motor Vehicles.
Your Texas auto dealer bond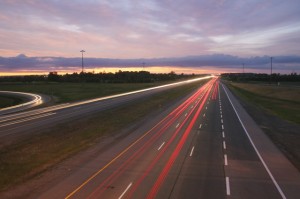 One of the major requirements for getting a Texas used car dealer license is to post a $25,000 auto dealer bond. This is needed from all motor vehicle, motorcycle, wholesale motor vehicle auction, and mobility vehicle dealers.
The auto dealer bond functions as a protection for the state and its citizens that your dealership will comply with all Texas rules governing the business. If you fail to do so, you can face a claim on the bond.
To get bonded, you need to pay only a percentage of the required bond amount. If you qualify for the standard bonding market, this means a bond premium of 1%-3%. Thus, your surety bond cost may be as low as $250-$750.
Your exact bond price is available after you submit a full bonding application. Your surety will review your personal credit score and business financials. On their basis, it will set your bond premium.
Estimate your surety bond cost with our free surety bond cost calculator.
Surety Bond Cost Calculator

Tell us where to send you your
FREE

estimate

SEND ME MY ESTIMATE!

We'll never share your information with third parties

Thank you

for your request!
The ballpark estimate on your premium is: $100 - $167
We've sent a copy of your estimate on your email as well.
Want an exact quote? Simply fill out our online application It's fast and 100% free!
Get a free exact quote
Get another estimate
This guide gives you an overview of how to become a used car dealer in Texas. Just follow the outlined steps and you will soon be ready to start your business.
If you are already launching your licensing process, you can apply online today. Have questions? Just call us 866.450.3412 and we will be happy to help.
---