The Process of Getting Your New Jersey Dealer License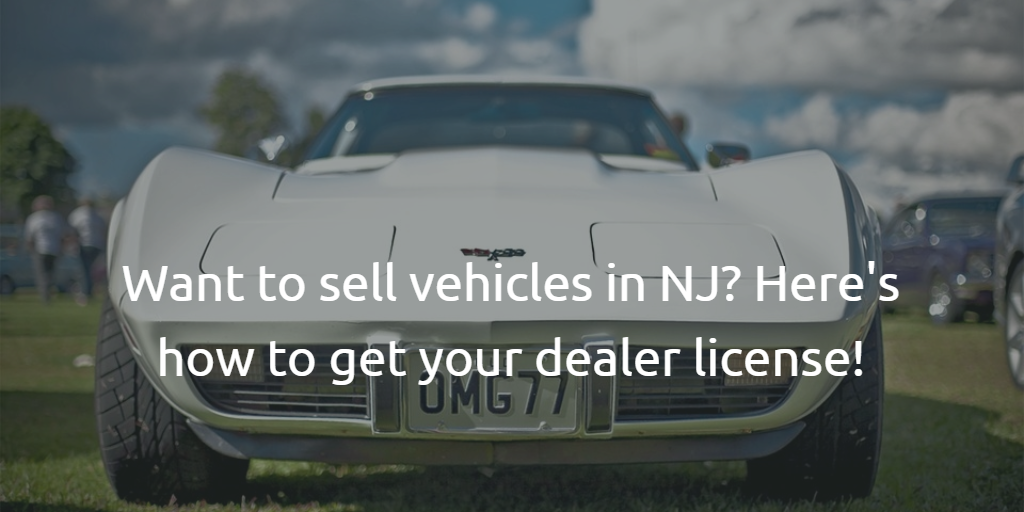 Are you interested in selling cars in the Garden state? All prospect NJ auto dealers are required by law to obtain a dealership license from the New Jersey Motor Vehicle Commission.
Whether you apply for a new or used car dealer license, there are certain criteria you'll have to meet. The application process includes submitting an application form and supporting documents, as well as providing the mandatory Certificate of Insurance and the NJ Dealer Surety Bond.
Let's delve deeper into what you need to prepare, in order to obtain your NJ auto dealer license.
Going Through the NJ Dealer Application Process
According to the Motor of Vehicle Commission there are specific requirements for getting a new or used vehicles dealer license. To begin with, you must have an established place of business with a showroom capable of displaying a minimum of two vehicles. In addition, you will also have to make sure you have an outside sign fixed to the building or land of business.
If you meet the NJ dealer license requirements, you can proceed to the next step: downloading and completing the new and used dealership application form. Along with the main application form, there is a list of supplementary forms that include but are not limited to: child support, signature card, fingerprint request notification.
You will have to obtain and submit a number of supporting paperwork along with the application forms. Here's a breakdown of all the additional items you need to provide:
Listing of authorized signatories
Verification that the authorized signatories have not been convicted of fraud or misrepresentation
Passport-size color photographs of all owners, partners, members or corporate officers
Copy of driver's licenses for all owners, partners, members or corporate officers
Copy of alternate/fictitious name filing certificate
Copy of Federal EIN Registration Certificate
Copy of NJ Sales Tax Certificate of Authority
Copy of Incorporation/Formation Papers showing the filing date with the NJ Division of Revenue
Copy of phone bill for landline
Copy of property deed, lease or purchase agreement
Photographs and plans of the premises and signage
Business hours
Original Certificate of Liability Insurance
Original auto dealer Surety Bond
Keep in mind that licenses are valid for one year and expire on March 31 every year. The NJ dealer license renewal requires a renewal of your auto surety bond also.
Here's how to get your NJ auto surety bond.
Getting Bonded as a Dealer in New Jersey
An essential part of the dealership license application process is getting the mandatory NJ auto dealer surety bond. In the state of New Jersey the amount of the required surety bond is $10,000. Keep in mind, however, that this is not the amount that the dealers are required to pay.
The cost of the bond is in fact a fraction of the whole amount and depends mostly on the credit score of the applicant. For example, applicants who have a good credit score will typically pay between 1% and 2.5% of the total amount.
Besides your credit score, there are additional factors that can be taken into account when estimating your bond cost. These might include the information in your credit report, along with your financial statements.
Get your own free bond quote by completing our online surety bond application form below.
Get a FREE NJ Dealer Bond Quote Today!
No Obligation - Fast and Secure - All Credit Types
Get a FREE Bond Quote

Instant ballpark estimate

Tell us about your business

powered by

Get your FREE quote today!
For any questions regarding the bond process, feel free to call our experts at 866-450-3412!
---