Get Ready for the 2023 Oklahoma Dealer License Renewal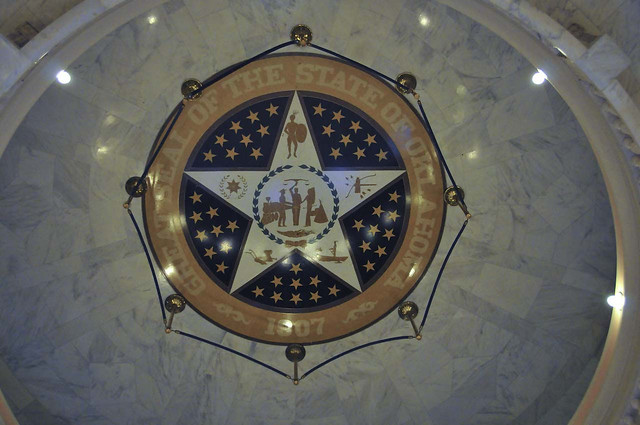 Oklahoma auto dealers, the deadline for renewing your license is approaching fast. Like every year, all renewals should be done by December 31st.
To make sure you stay safe in business, why not take care of your Oklahoma dealer license renewal with time to spare? We've prepared this short guide to make the process easier for you, outlining the main steps and tips on getting a lower rate on your Oklahoma motor vehicle dealer bond.
The Oklahoma Dealer License Renewal
New and used car dealers need to undergo slightly different procedures in renewing their licenses, just like in their initial licensing process. In both cases, dealers have to renew their liability insurance and dealer bond. Don't forget that salespeople need to renew their licenses, too.
New car dealers have to send their application for renewal to the Oklahoma Motor Vehicle Commission. According to the state regulations, each franchise should be licensed separately. The fee for each one is $300.
Used car dealers need to apply with Oklahoma Used Motor Vehicle and Parts Commission. Other types of dealers who should address this Commission are automotive dismantlers, rebuilders, and wholesale dealers. Along with their completed application form, they should also submit a $300 fee.
The Oklahoma Motor Vehicle Dealer Bond
A major step in your Oklahoma dealer license renewal is getting a renewed Oklahoma motor vehicle dealer bond. Without it, you won't be able to continue your legal operation in the state. Are you wondering what steps to take to renew your bond?
Getting bonded can be tedious and expensive, but only if you don't turn to the right people. With Bryant Surety Bonds, you can have an online quote within minutes – and for free. We make the process fast and easy!
At Bryant Surety Bonds, we work with more than 20 T-listed, A-rated bond companies. Because of the excellent relationships we forge with them, we can offer lower rates and great conditions. We can even provide high-risk bonding to our clients, along with the full security that our bonds are accepted by all authorities. We also offer the convenience of working in all 50 states.
To get a free, no-obligation quote for your Oklahoma dealer bond renewal, apply online or call us today at (866) 450-3412. Getting a great bond rate is just a step away!
---