How to Get an Arkansas Contractor License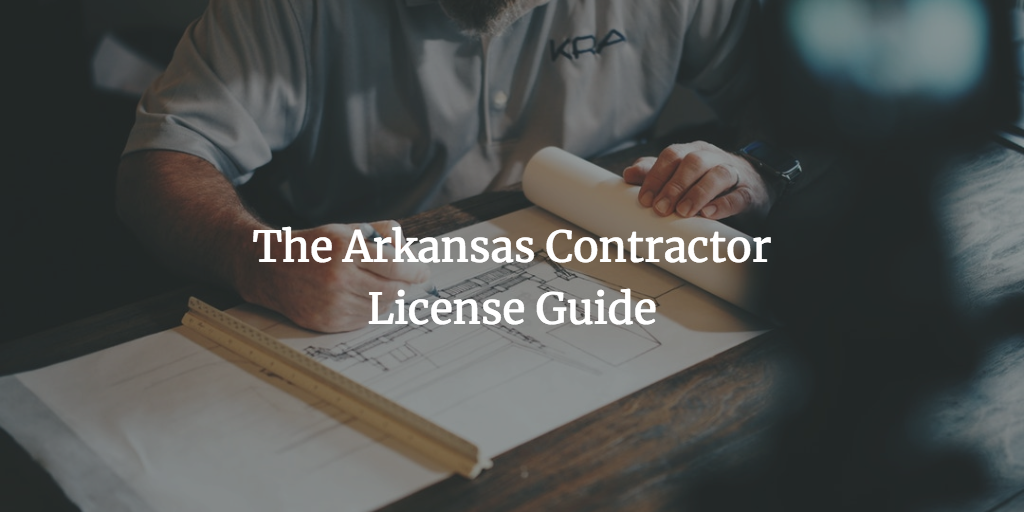 Commercial and residential contractors in Arkansas have to undergo a licensing process in order to conduct construction activities in the state. If you want to start such a business, you will need to obtain an Arkansas contractor license.
The procedure is regulated by the Arkansas Contractors Licensing Board. It oversees the activities of construction specialists in the state and ensures their legal compliance. One of the main criteria that you'd have to meet when getting licensed with the Board is posting a contractor license bond.
Below are the main steps that you have to undertake to license your Arkansas contractor business.
The license classifications
The Contractors Licensing Board offers four main license types for which you can apply. They include commercial, residential building, residential remodeler, and home improvement specialty license. For each of the types, there is a separate state contractors license application that you have to fill in. Commercial licenses come in two types: restricted (projects below $750,000) and full commercial license. The same counts for residential remodeler and home improvement licenses, where the restricted option is for projects up to $50,000.
In addition, there are different legislation requirements that apply to the four classifications. The commercial license process is governed by the Arkansas State Licensing Law for Contractors. The residential building, residential remodeler, and home improvement license process is set in the Arkansas Residential Licensing Law.
After the initial licensing process, contractors have to renew their license yearly.
The Arkansas contractors license requirements
While there are slight differences in the license requirements between the four main classifications, most criteria that have to be met by Arkansas contractors are similar. Here are the main ones.
Every applicant has to complete in full the application form

Appropriate business style affidavit and affidavit regarding bidding, which has to be signed and notarized (the notarized statement cannot be more than 90 days old)

Three completed reference letters that showcase your professional experience and skills (not required for home improvement contractors)

Proof of passing the Arkansas Business and Law test (the test operator is Prometric) – not required for home improvement contractors

Up-to-date compiled balance sheet (less than one year old)

For Corporation, LLC, and LP applicants, you have to provide the business entity documents

In some cases, you would need a financial statement from a CPA; restricted commercial license can be obtained with a Compiled Financial Statement, while a full commercial license requires an Audited or Reviewed Financial Statement

Worker's compensation insurance (in case you have employees)

Commercial contractors have to provide a $10,000 surety bond

A filing fee of $100 for commercial and residential building licenses and $50 for residential remodeler and home improvement licenses
As there are some differentiation between the requirements, it's best to consult the exact application form for your license classification prior to starting the process. However, this list gives you an overview of the most important documents you'll need to obtain.
Getting a commercial contractor license bond
A contractor license bond of $10,000 is required from commercial contractor applicants in Arkansas. The surety bond is a security instrument that guarantees your legal compliance. It is there to protect your customers and the state against potential fraudlent practices on your side.
The cost of your contractor license bond is usually a 1% – 3% of the $10,000 bond amount for applicants with good credit score. Your exact surety bond cost is based on the surety's risk assessment of your personal and business finances.  To get an exact quote for your surety bond, you can complete our application form below. It takes 2 minutes and it's free. 
Get Your FREE Bond Quote Instantly
FREE Instant Online Quotes - All 50 States - All Credit Types
Get a FREE Bond Quote

Instant ballpark estimate

Tell us about your business

powered by

Get your FREE quote today!
Have further questions about the licensing or bonding process for Arkansas contractors? Call us at 866.450.3412 or share them in the comments section below.
---