How to Get a New Mexico Mortgage Broker License [2023 Guide]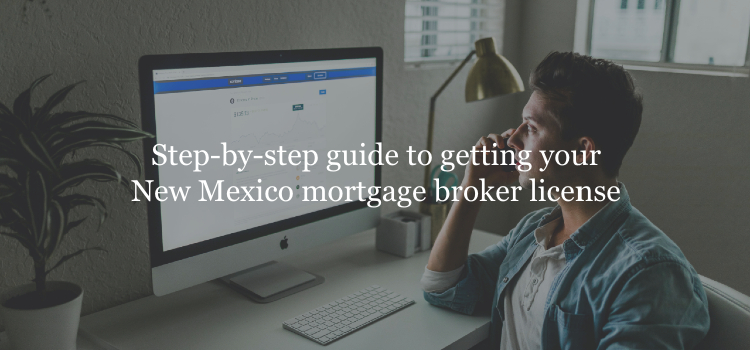 To have a mortgage broker company in New Mexico, also known as a mortgage loan company, you must get a license from the state Financial Institutions Division. While the license is regulated and issued by the Division, to apply you must use the Nationwide Mortgage Licensing System (NMLS).
Want to know how to get a mortgage broker license in New Mexico? See our full guide below!
1. Register Your Business in New Mexico
Before you can apply for your license, you must register your business in the state. Business entities in the state are registered with the Secretary of State.
In addition, you may also be required to register with the New Mexico Taxation and Revenue Department. Contact the Department to determine whether this is required of you.
2. Complete the New Mexico Mortgage Broker License Requirements
To get started with your license application, you must register with the NMLS. Once you have registered, you will be granted access to a number of forms that you must complete. The forms along with the documents which you must upload are the following:
Company form MU1
Individual form MU2
An unaudited financial statement prepared in accordance with GAAP
Qualified manager personal financial statements
Detailed information regarding any positive responses to the disclosure questions in MU2
Authorized credit reports through NMLS for any qualified managers
A detailed letter of explanation for any derogatory accounts in the credit report (if applicable)
Certificate of good authority / Good standing certificate
Business entity formation documents
Verification and proof of experience for qualified managers
Tax certification memorandum
A flow of funds structure – a description of each type of service or transaction that will be conducted
$50,000 New Mexico mortgage broker bond for both the company license as well as for the qualified manager
The above are all the documents and forms which applicants for a New Mexico mortgage broker license must submit when applying. For more details, see the official NMLS license checklist.
3. Obtain a New Mexico Mortgage Broker Bond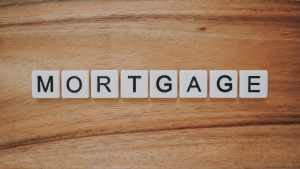 To start a mortgage loan company in the state, you must obtain a New Mexico mortgage broker bond.
Qualified managers at the loan company also need to get a mortgage loan originator license in the state which requires the posting of a surety bond.
Both, loan companies and loan originators must post a $50,000 surety bond when applying for their license for the first time. Upon renewal of your license, you may be required to post a bond in a higher amount. This will depend on the amount of loan origination you have conducted during the preceding year.
$50,000 bond for loan origination up to $3,000,000
$100,000 bond for loan origination between $3,000,000 and $10,000,000
$150,000 bond for loan origination above $10,000,000
To get a firm quote on your surety bond, you can complete the bond form below! It's free and there is no obligation.
Get Your FREE Bond Quote Instantly
FREE Instant Online Quotes - All 50 States - All Credit Types
Get a FREE Bond Quote

Instant ballpark estimate

Tell us about your business

powered by

Get your FREE quote today!
4. Submit Your License Application and Fees
After you have met all of the licensing requirements, you can proceed with submitting your application through NMLS. Along with the application forms and supporting documents, you are also expected to pay the following fees:
New Mexico Mortgage Broker License/Registration Fee: $1,000
New Mexico Mortgage Broker Application Fee: $500
NMLS Initial Processing Fee: $100
Credit Report Fee for Control Persons: $15 per person
Once you complete this final step, the Financial Institutions Division will review your application and determine whether it meets the requirements.
5. License Renewal
Mortgage loan company licenses in New Mexico expire yearly on December 31. Renewal applications can be submitted after November 1.
To learn more about becoming a mortgage broker in the state, see the FAQ Section of the Division's website.
If you have any questions about getting your mortgage broker bond in New Mexico, call us at 866.450.3412!
---