How to Get a Mortgage Broker License in Indiana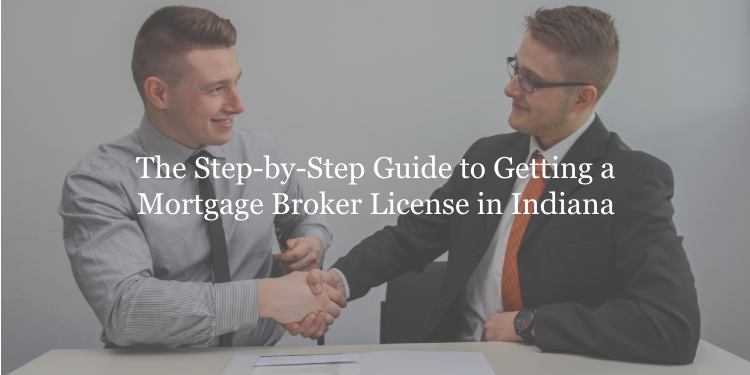 To operate as a mortgage broker in Indiana, first, you must get licensed.
There are two different mortgage broker licenses available in the state of Indiana. The Indiana Department of Financial Institutions (DFI) is responsible for issuing and regulating the mortgage lending license. The Indiana Secretary of State (SOS) issues the loan broker license.
To get either of these licenses, though, you must apply through the Nationwide Mortgage Licensing System (NMLS).
Want to get an Indiana mortgage broker license? Follow the steps below!
1. Register Your Business in Indiana
Before you can apply for your license, you must register your business entity in the state.
To get started, visit the INBiz portal and follow the steps outlined there. You will need to present your entity formation documents during the license application stage.
2. Complete the Indiana Mortgage Broker License Requirements
To begin with the license application process, you need to register in NMLS. This will grant you access to the license application forms.
Depending on which license you wish to apply for, you will need to complete a different set of requirements. Here are the requirements for the mortgage lending license and the loan broker license.
Indiana Mortgage Lending License Application
To apply for your mortgage lending license, you must complete several forms within NMLS. You must also submit a number of supporting documents. These are as follows:
Company form MU1
Individual form MU2
Certificate of Good Standing / Good Authority
Business entity formation documents
Reviewed or audited financial statement

The financial statement must demonstrate a minimum company net worth of $100,000 and liquid assets of $50,000

Detailed explanations regarding any "Yes" response to disclosure questions in form MU2
Authorized FBI criminal background check through NMLS for all direct owners, executive officers, indirect owners, qualifying individuals
$100,000 Indiana mortgage broker bond
Company Anti-Money Laundering (AML) / Bank Secrecy Act (BSA) policies
Business plan
Management chart
Organizational chart
A document detailing the staffing and internal organizational policies and procedures
Samples of documents to be used during the regular course of business
Copies of any agreement related to mortgage servicing rights
Line of credit agreement
These are the documents you need to provide before you can submit your application to the NMLS. For more information about your application, see the official NMLS Indiana mortgage lender license requirements checklist.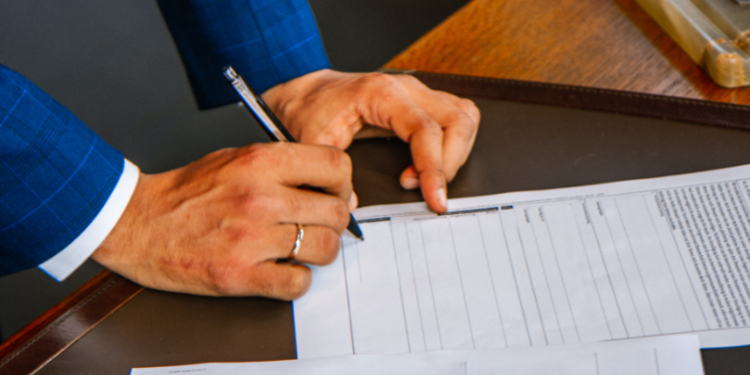 Indiana Loan Broker License Application
Loan brokers also need to provide a number of forms and documents though not as many as lenders. Here's what you need to submit:
Company form MU1
Individual form MU2
Detailed explanation for any disclosure questions in MU2 which have been responded to with "Yes"
$60,000 Indiana mortgage broker bond
Authorized FBI criminal background check through NMLS for all ultimate equitable owners, equitable owners, directors, managers, officers, principal managers, mortgage loan originators
Business entity filing documents
These are the main requirements for the loan broker license application. See below for more information about the required surety bond, and how to submit your license.
3. Get Your Indiana Mortgage Broker Bond
Applicants for a mortgage broker license in the state must submit a surety bond through NMLS. Mortgage lenders must post a $100,000 bond, whereas loan brokers must provide a $60,000 bond.
The purpose of these bonds is to guarantee that the broker will comply with all state laws that govern their business. Lender and broker responsibilities and license requirements are specified in Titles 23 and 24 of the Indiana Code.
To get bonded, you must pay a surety bond premium which is equal to a fraction of the full bond amount. Your premium is determined by the surety on the basis of your personal credit score and other financial indicators. The better your credit score – the lower your bond premium will be.
To learn more about the state bonding requirements visit our Indiana mortgage broker bond guide.
Do you want to get a free online quote on your Indiana mortgage broker bond? Complete the bond form below, and you will receive your quote instantly!
Get Your FREE Bond Quote Instantly
FREE Instant Online Quotes - All 50 States - All Credit Types
Get a FREE Bond Quote

Instant ballpark estimate

Tell us about your business

powered by

Get your FREE quote today!
4. Submit Your Mortgage Broker License Application and Pay Fees
Once you've met all of the licensing requirements, you can proceed with submitting your application forms through NMLS and paying the required fees.
Mortgage lenders must pay the following fees when applying:
$1,000 license application fee
$100 NMLS processing fee
$36.25 criminal background check fee per person
For loan brokers, fees are as follows:
$200 application fee
$100 NMLS processing fee
$100 fee for each ultimate equitable owner (UEO)
$36.25 criminal background check fee per person
After you submit your paperwork and fees, you will be notified either by the DFI or the SOS about the status of your application.
If you have any questions about getting either of these licenses, make sure to contact the responsible agency for more information.
To learn more about getting your Indiana mortgage broker bond, contact us at 866.450.3412 anytime!
---