The Ultimate Guide to Mortgage Broker License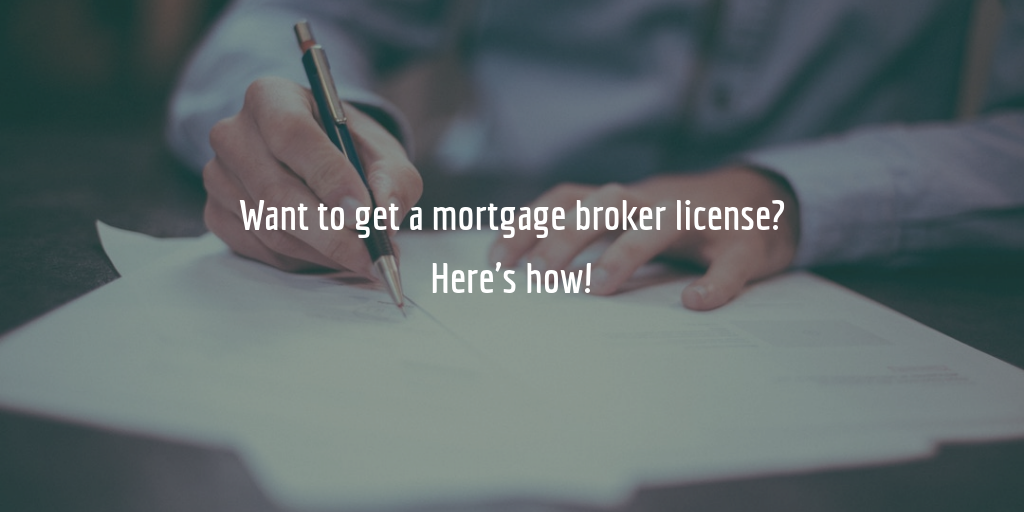 A mortgage broker is responsible for helping consumers understand and access finances for real estate purchases. Being a mortgage broker is rewarding and one career that people are increasingly pursuing. As a broker, you will be in communication with so many people. There are a number of requirements you need to meet in order to be a legal mortgage broker. Some of these requirements include getting a mortgage broker bond and a mortgage loan originator license.

What Is a Mortgage Broker License?
Mortgage broker licenses allow brokers to legally represent consumers to lenders and represent lenders to the consumers. They are the middlemen between financial institutions and home buyers. The work of a mortgage loan originator (MLO) is to look at different loan options from different lenders and their terms and rates. As they do so, they qualify borrowers for the mortgages offered by different lenders.

The broker will need the home buyer's financial information, including their assets, employment status, credit report, and any other information to help determine their creditworthiness. They pass on that information to lenders. They can also determine how much a borrower qualifies for from different potential lenders and the loan-to-value ratio. After determining the best loan type for a home buyer, they will submit the loan application to the lender for approval. From there, the broker is the link between the lender and the borrower and will be at every step of the transaction until closing.

After loan approval, funds are released, and the broker collects the origination fee from the lender. The home buyer will pay for the broker fees after the closing.
Why Do You Need a Mortgage Broker License?
Federal and state license requirements must be met for you to operate as a mortgage broker. If you operate without a license, you will be operating illegally. These requirements ensure that you are suitable for the job. The Nationwide Multistate Licensing System and Registry, NMLS, handles the licensing process.

For lenders and homebuyers to trust you, a license comes in handy. Financial institutions and mortgage lenders will only work with someone who is licensed, and so will home buyers. The license is a guarantee that you are operating legally and that both parties can trust your services.


What Are the Requirements to Get a Mortgage Broker License?
States have their own departments to monitor the mortgage banker industry. However, a mortgage broker still needs to apply for a NMLS license. During the application process, the broker will incur the following fees:

• Application fee
• Credit report processing fee
• NMLS processing fee
• Criminal background processing fee

You can spend hundreds or thousands of dollars in processing fees before you get the new license. Below are some of the requirements you have to meet to get the license.
Mortgage Broker Licensing Requirements By State
*Read our detailed infographic guide for a breakdown of all the steps you need to take in order to become a full-fledged mortgage broker!*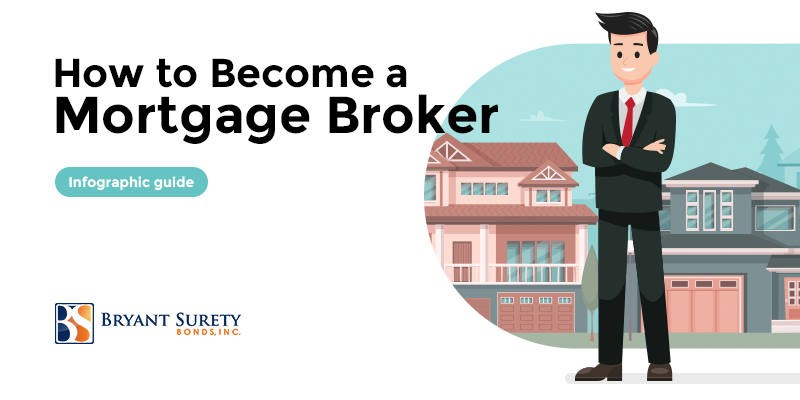 Professional Requirements
You need to be experienced in the mortgage lending industry to get a license in most states. Most states require that you have experience of up to three years in making loans.

Education Requirements
Before licensing, you need to undertake up to 30 hours of classes in an NMLS-approved school. After the course, you must pass an NMLS-approved exam. If you have enough experience in the mortgage industry, you can opt to take the test before you meet the minimum required study hours. However, it is important that you take the course to completion as the test is not cheap. If you fail the test, you have to wait for 30 days to attempt the exam again. If you fail the second time, you wait for 180 days before the third attempt. You only need a 75% score to pass the exam. Be sure to visit the NMLS website and your local .gov websites for more information. You may also want to set up an NMLS account.

Qualified Individual Requirements
A qualified individual is a person who oversees all the requirements of a mortgage brokerage to ensure the business is operating within the law. To be a qualified individual, you need to live near the brokerage's offices, pass the broker exam, have enough experience in the industry, attend all classes, have a good credit score and a clean criminal record, and be the owner of the company or an employee of the company with a salary. If you are an employee of a company applying for licensing, you must work for the company for the period of licensure.

Surety Bond Requirements
To get licensing, you need a surety bond. The bond is an assurance to your clients that they will get compensation for any losses they incur from misrepresentation or fraud or any other events that cause them losses or injury. The bond amount is dependent on whether you use institutional or non-institutional lenders but can also be based on the amount of loan you seek. You may pay between $10,000 and $150,000. Surety bond cost depends on the state of operation and loan volume.

Location Requirements
If you are running a company, you need to secure an office in a convenient location. In some states, such as Arizona, you need to have a physical office. The State Department of Banking in New Jersey checks a brokerage's site to ensure that it is private and secure for clients and that it meets local zoning ordinances.

The education courses may be different for some states. However, in most states, you need at least a high school diploma, or you can have a General Education Development Certificate. You also need to meet the pre-licensure educational requirements, which require that you cover:

• Three hours studying federal laws and regulations
• Three hours studying ethics, including consumer protection, fraud, and fair lending
• Twelve hours studying mortgage origination
• Two hours studying lending standards

In some states, you only need to study for 20 hours for an MLO license, but some have a higher minimum requirement. After you meet the PE (Pre-licensure Education) study hours, you can take the exam.

How Much Does It Cost to Get a Mortgage Broker License?
NMLS charges a licensing fee of about $1,500 in most states. To get the approval for licensing by the NMLS, you need to complete at least 20 hours of pre-licensure education. The coursework and the exam for the PE will cost you about $1,500. After that, you need to establish and register a business, which will cost between $300 and $500 in most states.

Prepare about $100 for the criminal background and credit report fee. After that, have enough money for the surety bond. The bond may cost you between $10,000 and $150,000, depending on your location. If you are in a state that requires a physical office, your expenses will continue going up.

Once you get the license, you must commit to continuing education as the mortgage and financial scene keeps changing. There is a license renewal every year.
---