How to Get a Mortgage Broker License in Maryland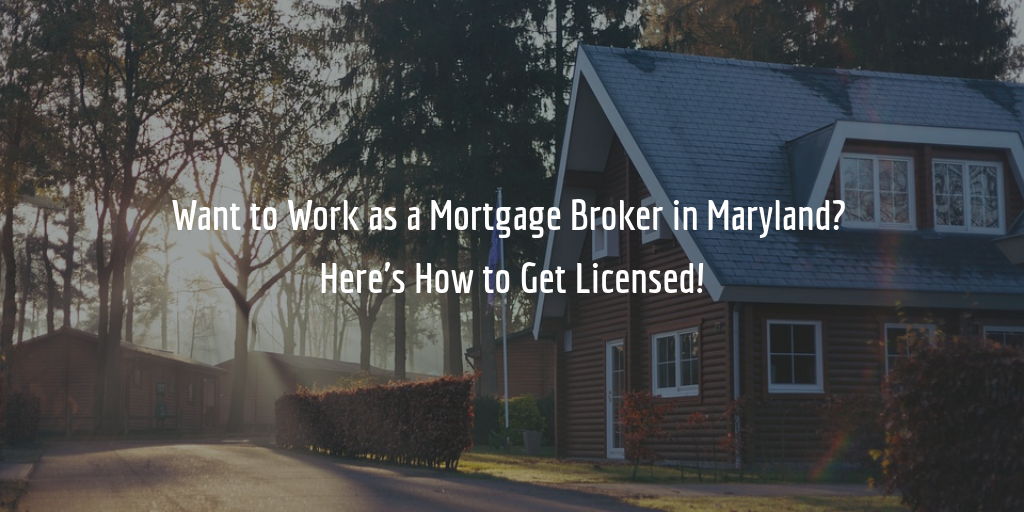 To operate as a mortgage broker or servicer in the state of Maryland, you must obtain a business license. This type of license is regulated by the Maryland Department of Labor, though applicants must use the Nationwide Multistate Licensing System (NMLS) to apply.
The application process for the Maryland mortgage broker license will require you to comply with various licensing requirements. Among others, you will need to provide proof of minimum net worth, proof of experience, post a mortgage broker bond, and more.
Keep reading for a full overview of the licensing process for Maryland mortgage brokers!
Maryland Mortgage Broker License Requirements
There are several steps to becoming licensed as a mortgage broker in the state. Initially, prior to applying for your license, you will need to register your business in the state.
Business registration
To register your business, you can use the Maryland Business Express portal. This will provide you with the documents you will need for your license registration.
Moreover, you will also need to register with the Maryland Department of Assessments and Taxation (SDAT) from where you will get your certificate of good standing. You will need to upload this certificate to NMLS as part of your license application process.
When you have completed the registration process, you can proceed with applying for your license.
License application
In Maryland, mortgage lenders include both people who act as mortgage brokers as well as mortgage servicers. Since there is not a separate mortgage broker license, you will need to apply for a mortgage lender license from the NMLS.
To get started, you must register in NMLS. Once you have set up your profile, you can begin the application process. There are several different types of forms and documents you must provide as part of your application.
Some of these you will need to upload directly to the NMLS, while others will need to be mailed to the Maryland Commissioner of Financial Regulation.
Here are the different items you will need to provide during the application process:
Company Form MU1 (available in NMLS) – you must attach business entity and formation documents to this form, such as:
Your registration documents and certificates from the state of Maryland

A business trust certificate

An organizational chart with a description of the percentage of ownership
Individual Form MU2 (available in NMLS) – in this form, you must provide detailed information about owners and principals of the company

Your trade name registration certificate from the SDAT

Your Good Standing status from the SDAT

Information about your resident agent and qualifying individual
Your qualifying individual is the proprietor, coventurer, general partner, principal officer or member of the business and must be able to demonstrate at least 3 years of experience in the mortgage lending industry
Credit reports for your qualifying individual and persons in positions of control

An FBI Criminal Background Check for:
Direct and indirect owners of 10% or more

Executive officers of the company

Qualifying individual
A compiled, reviewed or audited financial statement prepared by a CPA in accordance with GAAP; the statement must show a net worth of:
$25,000 if you will only be brokering and/or servicing loans

$25,000 – $250,000 if you will be lending money which is secured by a dwelling or residential real estate; the exact amount of net worth depends on the volume of aggregate lending in the preceding 12 months
A mortgage broker bond in an amount of $50,000, $100,000, or $150,000 (see next section for more information about the bond)
These are the documents and requirements you will need to cover in order to apply for your license. You will also need to pay the following fees:
$1,000 initial license fee

$100 NMLS processing fee

$36.25 FBI criminal background check fee (per person)

$15 credit report authorization fee (per person)

$1 investigation fee
Note that once you have submitted your online application, you have 5 days to provide the Commissioner with all the documents which must be sent by mail. Which documents must be sent by mail is clearly specified in your NMLS application. You must mail these to:
Maryland Commissioner of Financial Regulation
Attn: Licensing Unit
500 N Calvert Street, Suite 402
Baltimore, Maryland 21202
License renewal
Maryland mortgage broker licenses are renewed yearly between November 1 and December 31. The renewal fee is $1,000.
Maryland Mortgage Broker Bond Requirement
All applicants for a Maryland mortgage broker license must submit a surety bond. The bond is a guarantee that the broker will comply with the provisions of the Maryland Mortgage Lender Law.
The amount of the bond is based on the volume of mortgage business conducted by the applicant in the preceding 12 months or the projected volume.
For aggregate loans of up to $3,000,000, you will need to post a $50,000 bond

For aggregate loans between $3,000,000 and $10,000,000, you will need to post a $100,000 bond

For aggregate loans upward of $10,000,000, you will need to post a $150,000 bond
You can get a free quote on your bond by clicking the banner below and completing our simple bond form.
If you have any questions about getting bonded as a mortgage broker in Maryland, don't hesitate to give us a call at 866.450.3412!
---