How to Get a Mortgage Broker License in Minnesota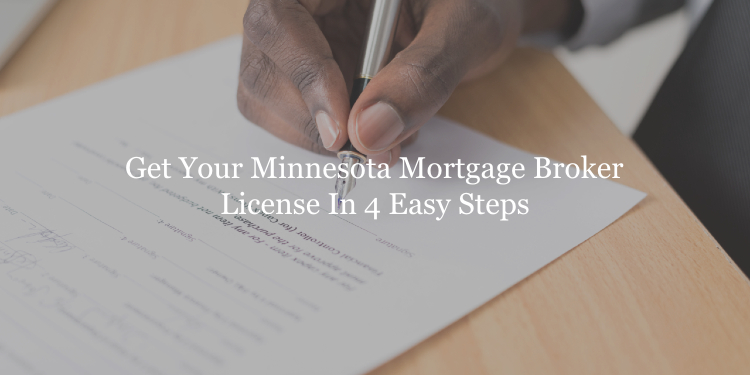 To become a mortgage broker in Minnesota, you must get licensed with the Minnesota Department of Commerce. There are several different types of mortgage-related licenses in the state. These include the accelerated mortgage payment provider license, the residential mortgage originator license, and the residential mortgage servicers license.
In order to get any of these licenses, you must apply through the Nationwide Mortgage Licensing System (NMLS).
Want to get a Minnesota mortgage broker license? See our full licensing guide below!
1. Register Your Business in Minnesota
Before you can apply for your license, you must first register your business entity with the Office of the Minnesota Secretary of State.
Once you've picked the type of entity you'd like to register, complete the registration process with the Secretary of State. After successfully registering your business, you will be issued your business formation documents. You will need these as part of the mortgage broker licensing process.
2. Complete the Minnesota Mortgage Broker License Requirements
To get any of the three different mortgage broker licenses in Minnesota, you need to meet a variety of licensing requirements. In particular, you need to submit a number of forms and supporting documents.
Most requirements though are the same for all types of mortgage licenses in the state. Here is what you will need to submit:
Company form MU1
Individual form MU2
Bank account information
Detailed written explanation for any "yes" response to the disclosure questions in form MU2
Certificate of Authority / Good Standing Certificate
Business formation documents
Business plan
Management chart
Organizational chart
Company staffing and internal policies information
Samples of documents used in the regular course of business
Trust account authorization, allowing the examination of trust accounts used for the purpose of holding funds belonging to others
Minnesota mortgage broker bond
These are the requirements that you need to meet before you can submit your application and pay your license fee.
You can get a detailed list of the specific requirements for your license from the NMLS Minnesota state licensing page.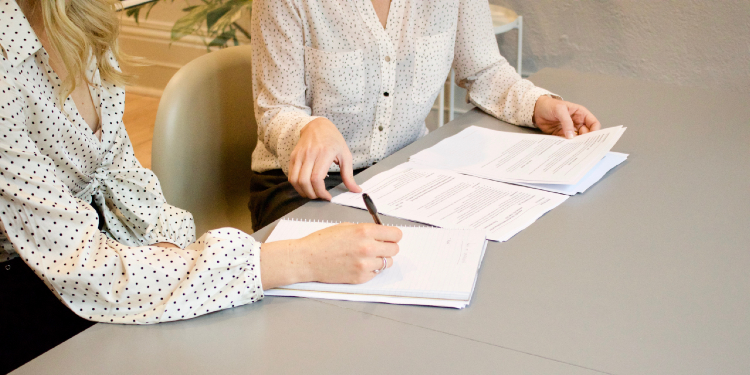 3. Get a Minnesota Mortgage Broker Bond
All mortgage license applicants in Minnesota must obtain a surety bond. The bond guarantees that licensees will comply with the provisions of all laws that regulate mortgage brokers, such as Chapter 58 of the Minnesota Statutes.
The amount of this bond must be $100,000. To get bonded you must only pay a fraction of this amount though. The cost of your bond is determined by the surety on the basis of your finances and especially your personal credit score. The higher your credit score is, the cheaper it will be for you to get bonded.
For more information about the bonding requirements visit our Minnesota mortgage broker bond guide.
Want to get a free quote on your bond? Simply complete the bond form below and get your quote instantly online!
Get Your FREE Bond Quote Instantly
FREE Instant Online Quotes - All 50 States - All Credit Types
Get a FREE Bond Quote

Instant ballpark estimate

Tell us about your business

powered by

Get your FREE quote today!
4. Submit Your Application and Pay Fees
Once you've obtained your bond, you are ready to submit your application packet via NMLS and pay the required fees. These are as follows:
$250 accelerated mortgage payment provider license fee
$600 residential mortgage servicers license fee
$1,000 residential mortgage originator license fee
After you submit your application and fees, the Department of Commerce will review your documents and determine whether to issue your license. You will be notified of the decision within a short period of time.
5. Renewing Your Minnesota Mortgage Broker License
Mortgage originator and mortgage servicer licenses expire annually on December 31. They are renewable on January 1 of each year, after that date, through NMLS.
Accelerated mortgage payment provider licenses are perpetual but licensees must still renew them by December 31 of each year through NMLS.
The renewal fee for mortgage originators is $500, and for mortgage servicers, it is $250.
If you have any additional questions about getting licensed as a mortgage broker in Minnesota, contact the Department of Commerce.
---