How to Get an Illinois Mortgage Broker License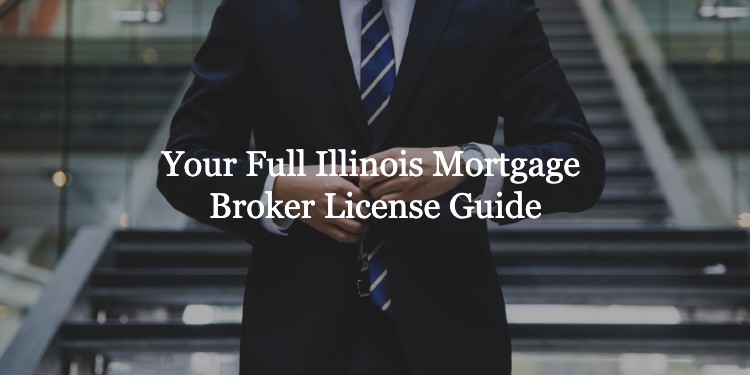 Do you want to become a mortgage broker in Illinois? In order to start your operations in legal compliance, you have to obtain an Illinois mortgage broker license. 
The licensing authority that oversees the activities of mortgage professionals in the state is the Illinois Department of Financial and Professional Regulation. It sets the criteria that you have to satisfy. The licensing procedure, however, is conducted via the Nationwide Mortgage Licensing System (NMLS).
In the sections below, you can find the essentials about getting licensed as a mortgage broker in Illinois. 
Illinois Mortgage License Requirements
In order to launch your mortgage business in Illinois, you need to fulfill the requirements of the Department. Below are the steps that you have to follow. 
1. Register your business and trade name
You have to create a business entity with the Secretary of State prior to applying for a mortgage broker license. You also have to register with the Department of Revenue. Your Certificate of Authority and Articles of Incorporation, Articles of Organization or Partnership Agreement will have to accompany your license application. 
In case you will be using a trade name, you have to get a DBA registration as well.  
2. Provide your financial statements and credit reports 
You need to showcase your current, audited financial statement prepared by a licensed Certified Public Accountant in accordance with Generally Accepted Accounting Principles and signed by an executive officer. It should contain your Balance Sheet, Income Statement and Statement of Cash Flows, as well as any relevant notes to them. 
The statement has to demonstrate you satisfy the minimum net worth requirement of $50,000.
All control persons attached to your business have to authorize a credit report check through the NMLS.
3. Obtain an Illinois mortgage broker bond
You have to get a surety bond if you want to obtain a mortgage license in Illinois. It works as a protection mechanism that ensures your clients' interests will be upheld. The bond guarantees you will follow the Illinois Mortgage Act and any other applicable rules in your work as a mortgage broker. 
The Illinois mortgage broker bond amount that you need to provide depends on your yearly bond volume as shown below:
Below $5 million – $25,000

Between $5 million and $20 million – $50,000

Between $20 million and $50 million – $75,000

Between $50 million and $100 million – $100,000

Above $100 million – $150,000
The bonding process entails that you pay a premium, which is a fraction of the actual required amount. It is set on the basis of your personal and business finances. Applicants with stable finances get rates in the range of 0.75% to 1.5%. 
For an exact quote on your Illinois mortgage broker bond, complete our online form below. It takes minutes and it's free. 
Get Your FREE Bond Quote Instantly
FREE Instant Online Quotes - All 50 States - All Credit Types
Get a FREE Bond Quote

Instant ballpark estimate

Tell us about your business

powered by

Get your FREE quote today!
4. Pass a criminal background check and answer the disclosure questions 
Direct and indirect owners, as well as executive officers, need to authorize an FBI criminal background check through the NMLS.
You also need to answer the disclosure questions on the application form. 
5. Obtain a fidelity bond
You have to obtain a $100,000 fidelity bond for each mortgage broker license you want to obtain in Illinois. 
Application Process and Fees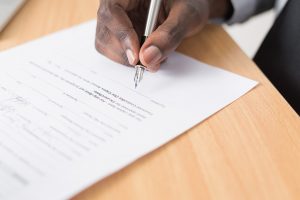 You can review the full list of requirements for an Illinois residential mortgage license. Once you collect all the necessary documents, you can submit them via the NMLS website. 
Additionally, you have to send your Exemption Agreement and completed, signed and notarized Averments of Licensee to the Department of Financial and Professional Regulation via email. 
The fees that you have to cover include:
$2,800 total licensing fees, including the NMLS fee

$15 Credit Report Fee per person

$36.25 FBI Criminal Background Check Fee per person
Do you have further queries about obtaining an Illinois mortgage broker license and bond? Don't hesitate to contact our bonding experts at 866.450.3412.
---