How to Get a Hawaii Mortgage Broker License [2023 Update]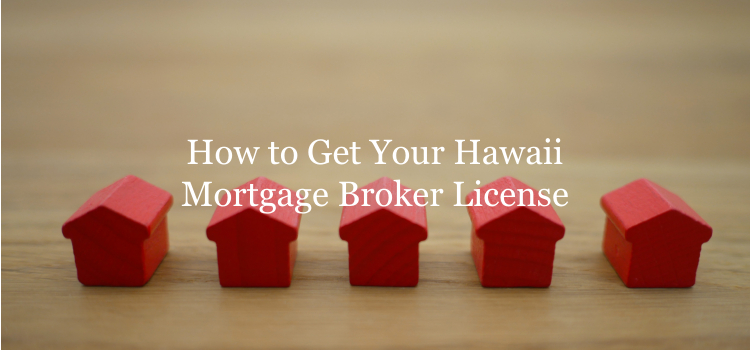 Anyone engaged in the business of mortgage servicing in the state of Hawaii must get a license from the Division of Financial Institutions (DFI). To get licensed, you will need to apply through the Nationwide Mortgage Licensing System (NMLS).
The application process involves the completion of several application forms, submitting a number of business documents and a surety bond, as well as paying licensing fees.
Do you want to get a mortgage broker (servicer) license in Hawaii? Follow the steps outlined below!
1. Register Your Business in Hawaii
Before you can apply for your license at the DFI, you need to register your business in the state.
Corporations, partnerships, limited liability companies, and limited liability partnerships in the state must be registered with the Business Registration Division (BREG).
After completing this registration, you can proceed with applying for your license.
2. Complete the Hawaii Mortgage Broker License Requirements
To begin the process of applying for your mortgage servicer license, you need to register in NMLS. You will then be granted access to the license application forms. The entire application process will require you to complete or submit the following documents through NMLS:
Company form MU1
Individual form MU2
Detailed explanations to any disclosure questions you have responded to affirmatively
Certificate of Good Standing
Management chart
Organizational chart
A $100,000 Hawaii mortgage broker bond (also to be submitted by mail to the DFI)
Applicants must also submit a number of forms, available on the DFI website, by email at [email protected]. These include:
List of Services Provided to Related Companies Form
Sub-Servicer and Master Servicer Form
Cost and Fees Schedule Form
Proposed method of doing business and a list of customer remittance methods that you will be offering (if you are working with a sub-servicer, obtain the information from them)
List of physical location(s) from which you will be conducting business
3. Obtain a Hawaii Mortgage Broker Bond
All license applicants must post a Hawaii mortgage broker bond as part of their application. The bond must be in an amount of $100,000 and must be renewed annually along with the license.
The cost of getting your bond is equal to a percentage of the bond's full amount. This percentage is determined by your surety when it evaluates your credit score and other financials.
Applicants with very high to good financials are usually offered a rate that ranges between 0.5% and 5% of the full bond amount.
To find out how much getting this bond will cost, complete the bond form below, and we will provide you with a free quote!
Get Your FREE Bond Quote Instantly
FREE Instant Online Quotes - All 50 States - All Credit Types
Get a FREE Bond Quote

Instant ballpark estimate

Tell us about your business

powered by

Get your FREE quote today!
4. Submit Your Application and Pay Fees
After you have successfully completed all the required forms and assembled the supporting paperwork, you can submit your application through NMLS. In order for your application to be considered, you will also need to pay the following fees:
$675 Hawaii mortgage servicer application fee
$100 NMLS initial processing fee
Once you have submitted all required documents and fees, the DFI will review your application. You will typically be notified of the review of your application within a few weeks time.
5. Hawaii Mortgage Broker License Renewal
Mortgage broker licenses in Hawaii expire yearly on December 31.
Renewal applications are submitted through NMLS no later than four weeks before December 31. They must be accompanied by a renewed surety bond as well as a renewal fee of $425 renewal and a $100 NMLS processing fee.
If you have any additional questions about getting a Hawaii mortgage broker license or bond, call us at 866.450.3412!
---