How to Get a Vermont Mortgage Broker License in 2023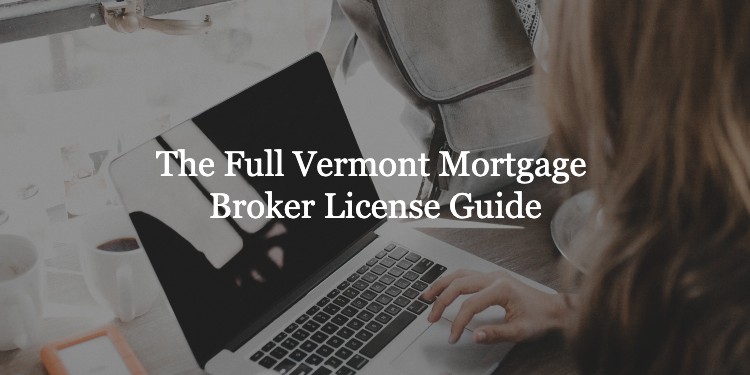 Thinking about launching a mortgage brokerage in Vermont? To launch your operations in the state, you have to get a Vermont mortgage broker license. 
The Vermont Department of Financial Regulation determines the requirements that you have to fulfill. You have to apply for the licensing via the Nationwide Mortgage Licensing System (NMLS) website. 
Here are the steps you need to go through to get licensed as a mortgage broker in Vermont. 
Vermont Mortgage Broker License Requirements
The licensing criteria of the Vermont Department of Financial Regulation are the following:
1. Register your business and trade name
You have to register a business entity with the Vermont Secretary of State. The formation documents should go along with your license application, as well as a Certificate of Authority/Good Standing Certificate. 
If you want to use a trade name, you also need to register it. You can use one DBA per license.  
2. Provide your financial statements and credit reports 
You have to attach your financial statement prepared in accordance with the Generally Accepted Accounting Principles. It has to be dated within 90 days of your fiscal year-end. The statement should include a Balance Sheet, Income Statement, and Statement of Cash Flows. 
A credit report authorization is required for all individuals in a position of control. 
3. Obtain a Vermont mortgage broker bond
You need to get a surety bond to obtain a Vermont mortgage broker license. It protects your customers from potential unlawful activities on your side. The bond guarantees you will comply with Chapter 73, Title 8 of the Vermont Statutes, and other relevant regulations. 
The Vermont mortgage broker bond amount that you have to post is $25,000.
To get bonded, you have to pay only a small fraction of this amount. It is called your bond premium. It depends on your personal and business finances.
The stronger they are, the lower the cost would be. If your profile is solid, you can get rates between 0.75% to 1.5%. 
Want to get a mortgage broker bond quote? It's free and easy: 
Get Your FREE Bond Quote Instantly
FREE Instant Online Quotes - All 50 States - All Credit Types
Get a FREE Bond Quote

Instant ballpark estimate

Tell us about your business

powered by

Get your FREE quote today!
4. Appoint a Registered Agent and a Qualifying Individual
You need to set a Resident/Registered Agent in the application form. The name should be the same as the one registered with the Secretary of State. 
You also need to register a Qualifying Individual, who should serve as an on-site manager for your main business location. 
5. Pass a criminal background check and complete the disclosure questions
An FBI criminal background check is necessary for all direct and indirect owners, executive officers, and qualifying individuals.
You need to answer the disclosure questions on the application form as well. 
6. Provide additional information
The rest of the documents that you need to supply include: 
Primary and non-primary contact employees information

Control Person (MU2) Attestation

Bank account information

Business plan

Management and organizational charts

Company Staffing and Internal Policies

Document samples

Trust Account Authorization

Parent Corporation Financial Statements
Application Process and Fees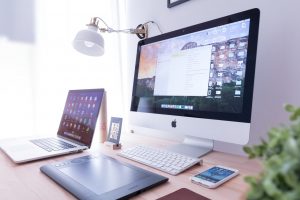 You can review the complete list of requirements in the NMLS application checklist. When you have ensured that you meet them all, you can apply for your Vermont mortgage broker license online via the NMLS website. 
The licensing fees that you have to pay include:
$500 Vermont license and registration fee

$500 Vermont application fee

$100 NMLS processing fee

$15 Credit Report Fee fee control person

$36.25 FBI Criminal Background Check Fee per person
Need more details about the Vermont mortgage broker license and bonding? Don't hesitate to contact us at 866.450.3412.
---