How to Get a Massachusetts Mortgage Broker License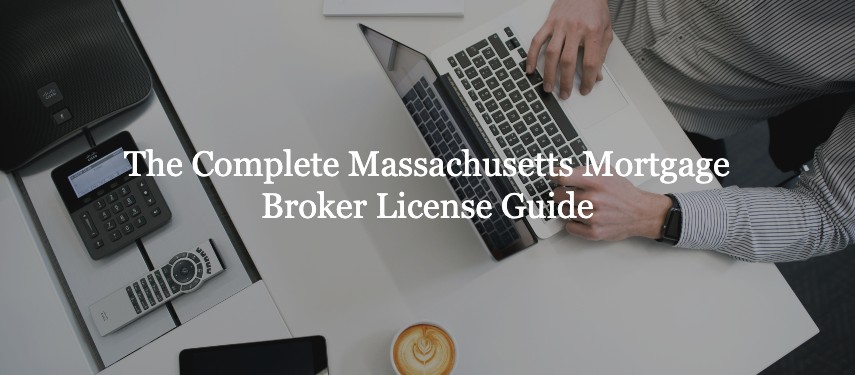 If you want to start a business as a mortgage broker in Massachusetts, you have to undergo a rigorous administrative procedure with state authorities. You need to get a Massachusetts mortgage broker license so that you can launch your operations. 
The Massachusetts Division of Banks (DOB) oversees the mortgage industry in the state. It determines the requirements that all applicants have to satisfy. The licensing process is conducted via the Nationwide Mortgage Licensing System (NMLS) website.
The full details on how to obtain your license are explained in the sections that follow. 
Massachusetts Mortgage Broker License Requirements
To become a Massachusetts mortgage broker, you need to complete the licensing steps with the state Division of Banks. 
1. Register your business and trade name
The first thing that you have to take care of is your business registration in the state.  You need to attach your formation documents to the license application. 
In case you want to use a trade name, you also have to obtain and demonstrate a DBA registration. 
2. Provide your financial statements and credit reports 
You have to supply an audited or audited-review financial statement prepared in accordance with Generally Accepted Accounting Principles (GAAP). It has to be dated within 90 days of your fiscal year end. You also need to showcase financial statements for the prior two fiscal years.
The statements need to include a balance sheet, income statement, statement of cash flows, and any relevant notes. They should illustrate that you satisfy the minimum net worth requirement of $25,000.
Control persons have to authorize a credit report check through the NMLS website.
3. Obtain a Massachusetts mortgage broker bond
One of the main requirements for getting licensed as a Massachusetts mortgage broker is posting a surety bond. Its purpose is to protect the interests of your clients against potential illegal actions on your side. The bond ensures that you will follow all relevant Massachusetts laws about mortgage brokers. 
The required amount of the Massachusetts mortgage broker bond is set at $75,000.  
In order to get bonded, you have to pay a small percentage of that amount. It is called the bond premium and depends on the strength of your personal and business finances. If your credit score is good, you can expect rates between 0.75% to 1.5% of the bond amount. 
To get an instant online quote on your mortgage broker bond, you can complete our application form below. It takes minutes and it's free.
Get Your FREE Bond Quote Instantly
FREE Instant Online Quotes - All 50 States - All Credit Types
Get a FREE Bond Quote

Instant ballpark estimate

Tell us about your business

powered by

Get your FREE quote today!
4. Appoint a registered agent
You have to set a Resident/Registered Agent who will receive service of legal process on your behalf. 
5. Pass a criminal background check and answer the disclosure questions 
All individuals on the company application form have to authorize an FBI criminal background check via the NMLS.
You also have to provide the required answers to the disclosure questions on the form.  
6. Provide additional information
You also have to complete the following details on the application:
Primary and non-primary contact information

Qualifying Individual information

Books and records

Anti-Money Laundering (AML) Policy

Business plan

Organizational and management charts 

Parent Financials for all parent corporation(s), partnership(s), trust(s), or Limited Liability Company(s)

Evidence of experience for all control persons 

W-9 Form for the applicant 
Application Process and Fees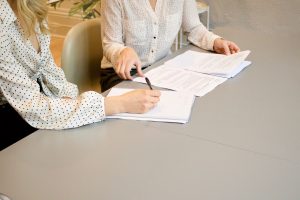 For the complete list of requirements, you need to thoroughly review the application checklist. When you are ready with all the paperwork, you have to apply online via the NMLS. Some of the required documents have to be sent to the Division of Banks via email. 
The licensing fees that you need to pay include:
$600 MA license fee

$300 MA investigation fee

$100 NMLS processing fee

$15 Credit Report Fee per person

$36.25 FBI Criminal Background Check Fee per person
For further details about the Massachusetts mortgage broker license and bonding, you can contact us at 866.450.3412.
---