How to Get a Connecticut Auto Dealer License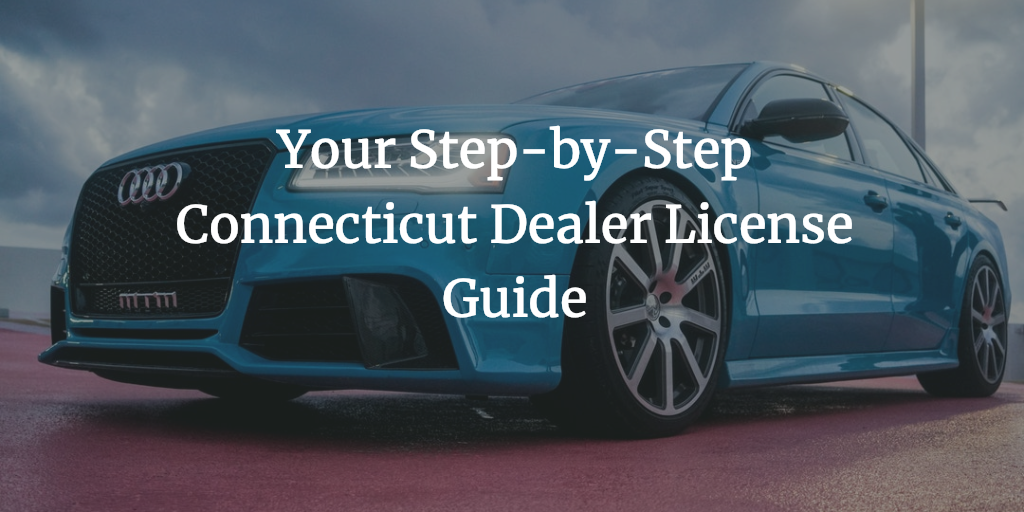 Thinking about launching a car dealership in Connecticut? In order to conduct your operations legally in the state, you will need to obtain a CT dealer license.
The licensing process, as in other states, is rigorous and aims to ensure that applicants have the necessary qualifications and skills and are thus suitable for the job of a car dealer. When you apply for a license, you will have to meet a range of requirements. Among them is posting a Connecticut auto dealer bond.
Find out the basic steps that you have to undertake so you can kickstart your dealership journey in Connecticut.
The licensing options
Auto dealers in Connecticut have to apply for a license with the state Department of Motor Vehicles.
You can obtain the following license types, depending on the activities that you intend to conduct:
New car dealer

Used car dealer

General repairer

Limited repairer
There are some differentiations between the criteria you have to satisfy to obtain the specific license types.
The CT dealer license requirements
Once you've selected the license type that you want to apply for, you have to get familiar with the exact requirements that the DMV has imposed.
The most important ones include:
Completed

application form

Provide full information about your business entity, such as address, business name, type of ownership, and personal information about owners, partners, principal officers

Certificate of Approval for Proposed Location from the city or town

Signature on your application from a Fire Marshall and Building Official

Completed Business License Personnel List (K-26)

Site drawings in accordance with the License Application Drawing Specifications (K-93).

Marker plates request

Completed State of Connecticut Department of Energy & Environmental Protection (DEEP) Referral sheet

Sales tax permit

Insurance certificate

License Inspection Application – make sure you meet the respective requirements for your license type

For each license type, there is a list of signs and additional documents that you have to supply

For new car dealers: Franchise Appointment Certificate and Dealer Agreement and Standard Provision

Surety bond
In addition, you have to pay a $140 application fee prior to the approval of your application. After receiving approval, you have to cover the additional remaining fees, which are the following:
New car dealer – $700

Used car dealer – $560

General or Limited Repairer – $340

Dealer or Repairer Plate – $140 per plate

Safety Plate Fee – $5 per plate
You can find the full information in the Procedure for Obtaining a Connecticut Dealer License document.
Getting your dealer bond
Among the basic requirements that you have to fulfill for your CT dealer license is obtaining an auto dealer bond. This surety bond serves as an extra layer of protection that guarantees your compliance with state law.
The required bond amounts are $50,000 for new and used car dealer licenses and $5,000 for general and limited repair licenses. In order to get bonded, you have to pay a small percentage called the bond premium. It is typically between 1% and 3% of the bond amount in case your finances are stable. This means you may end up paying only $500 for a $50,000 bond.
The bond price is determined on the basis of careful consideration of your personal and business finances. The most important factor is your credit score, but company financials and any assets or liquidity you may have also influence the cost. In general, the more solid your financial situation is, the smaller your bond price is likely to get.
You can get an exact surety bond quote by completing our online application form. It takes 2 minutes and it's completely free.
Get a FREE Auto Dealer Bond Quote Today!
No Obligation - Fast and Secure - All Credit Types
Get a FREE Bond Quote

Instant ballpark estimate

Tell us about your business

powered by

Get your FREE quote today!
Do you have further questions about the licensing and bonding process for auto dealers in Connecticut? Don't hesitate to get in touch with us at 866.450.3412.
---