Complete Guide to Getting a Louisiana Mortgage Broker License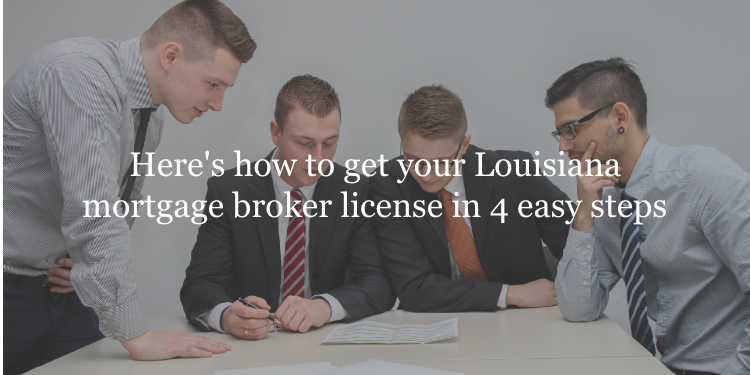 To act as a mortgage broker in Louisiana you must get a license.
There are several different mortgage broker licenses in Louisiana. The Louisiana Office of Financial Institutions (OFI) issues company licenses for mortgage brokers, lenders, and servicers. It also issues individual licenses for mortgage loan originators.
Even though the OFI issues and regulates these licenses, you must apply through the Nationwide Mortgage Licensing System (NMLS).
Do you want to become a mortgage broker in Louisiana? Follow the steps outlined below!
1. Register Your Business in the State
Before you apply for any of the mortgage broker licenses in the state, you must register your business.
For this purpose, visit the Louisiana geauxBIZ portal and follow the business entity registration steps outlined there.
Once you've registered your entity successfully, you can proceed with your license application.
2. Complete the Louisiana Mortgage Broker License Requirements
The licensing requirements for the mortgage broker company license and for the individual mortgage loan originator license are slightly different. To get started, you must first register in NMLS. You will then be granted access to your profile and licensing forms. After that, you must complete several forms within the system, and upload several other documents.
Here are the requirements you need to meet when applying for either of these.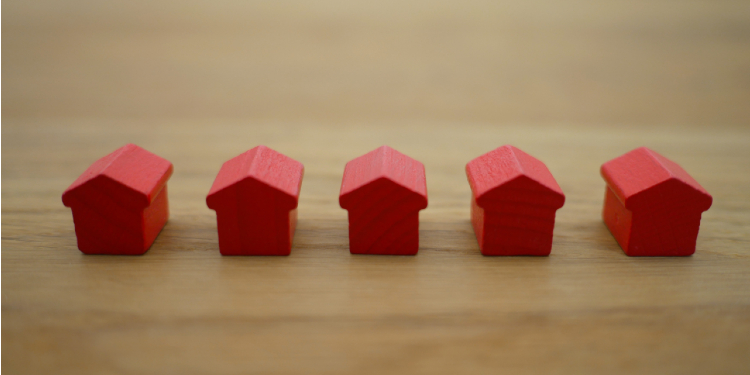 Mortgage Broker / Lender / Servicer License Application
When applying for your Louisiana mortgage broker license, you must submit the following forms and supporting documents:
Company form MU1
Individual form MU2
Business formation documents
FBI criminal background check authorized through NMLS for all direct and indirect owners, as well as executive officers
Copies of your company's promissory notes
Verification of your warehouse line of credit
Copy of your Mortgage Loan Origination Agreement (MLOA)
Organizational chart (only if your company is a subsidiary of another company)
A certificate of corporate resolution for anyone in the company who has authority to act on its behalf in dealing with the Lousiana OFI
Employer Coverage Affidavit form, if you will employ residential mortgage loan originators who will originate mortgage loans in Louisiana
Original completed Wholesale Lender Statement (only required of lenders who will not engage in retail lending)
Authorization to NMLS&R to obtain an independent credit report of executive officers, direct and indirect owners
$25,000 Louisiana mortgage broker bond
These are the licensing requirements you must cover when applying to become a mortgage broker, lender, or servicer in Louisiana. If you want to review the licensing requirements in even greater detail, see the original NMLS Lousiana mortgage broker license requirements checklist.
Mortgage Loan Originator License Application
Prior to completing and submitting an application form through NMLS, license applicants must meet the following requirements:
Complete 20 hours of pre-licensing education
Pass a license test
Submit fingerprints for FBI criminal background history check
Authorize a credit report through NMLS
Be sponsored by a licensed company (unless the company is exempt)
Submit a $25,000 surety bond or provide proof that the company is providing a surety bond for you
Once you meet these requirements, you will also be able to complete and submit an Individual form MU4 through NMLS. Along with the form, you will need to provide detailed explanations to any of the disclosure questions that you have answered with "yes".
For an even more detailed breakdown of the licensing requirements for loan originators, see the original NMLS loan originator license requirements checklist
3. Submit a Louisiana Mortgage Broker Bond
Both types of mortgage broker licenses in the state require that applicants post a $25,000 surety bond. The purpose of the bond is to guarantee that licensed brokers will comply with the provisions of the Louisiana S.A.F.E. Residential Mortgage Lending Act.
The cost of your bond is determined on the basis of your credit score and other financials. If you have a high credit score, you will be offered a low rate on your bond.
To learn more about the bonding requirements in the state, visit our Louisiana mortgage broker bond page.
Want to get a free quote on your bond? Complete the brief bond form below and you will receive your quote instantly online.
Get Your FREE Bond Quote Instantly
FREE Instant Online Quotes - All 50 States - All Credit Types
Get a FREE Bond Quote

Instant ballpark estimate

Tell us about your business

powered by

Get your FREE quote today!
4. Pay Fees and Submit Your Application
Finally, before you can get licensed, you must pay your licensing fees and submit your documentation through NMLS. Fees are as follows:
Residential mortgage brokers, lenders, and servicers must pay a $600 application and NMLS processing fee, along with $36.26 per criminal background check
Mortgage loan originators must pay a $230 application and NMLS processing fee, $36.26 fee per criminal background check, and a $15 fee per credit report fee
After paying your fees and submitting your paperwork, you will be notified by the OFI when your application has been reviewed and approved.
Do you have any questions about getting a Louisiana mortgage broker bond when applying for your license? Call us at 866.450.3412 anytime to speak to one of our bond experts!
---