How to Get a California Talent Agency License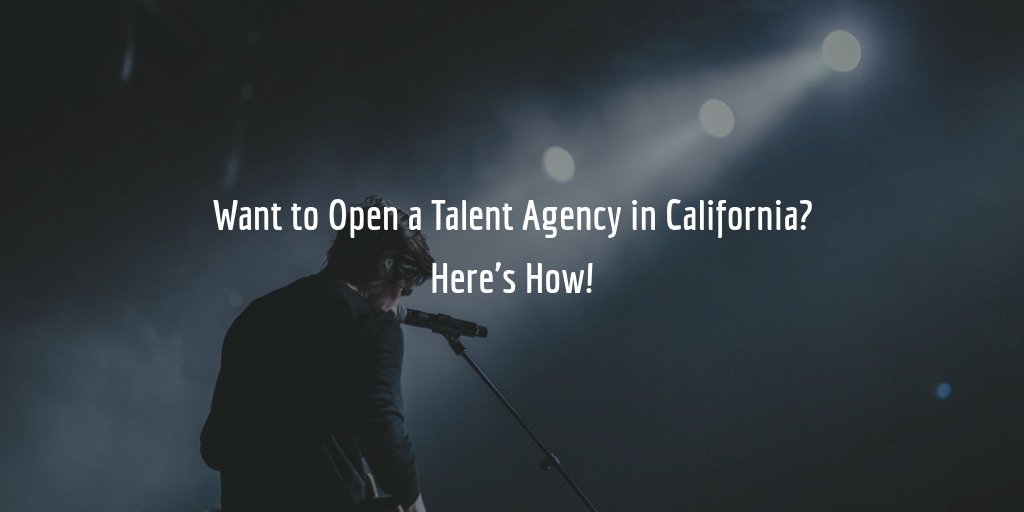 If you want to open a talent agency in California, you need to apply for a business license at the Department of Industrial Relations. To pass the application procedure, you will need to provide a number of different documents, such as a talent agency bond, affidavits of character, and more.
See a full breakdown of the California talent agency license application process below!
California Talent Agency License Application Requirements
Prior to applying for your license, you must register your business in the state of California. To learn about the business registration requirements in the state, see the official California Business Portal. When you have completed this process, you can continue with your license application.
You can apply in one of the following two ways:
The items you will need to submit include the following:
Business registration documents

A license application form

Affidavit of character (two affidavits from every individual owner, or general partner, or corporate officer AND every person in a managing position)

Personal record (required of every individual who has completed an affidavit of character)

Samples of exclusive and nonexclusive contracts between the agency and artists

Sample of the agency's fee schedule

A request for Live Scan Service (fingerprint images of individual owners, all partners, and corporate officers, and every member of an LLC)

A premise certification form

A $50,000 talent agency surety bond

A copy of your driver's license or photo ID

Certificate of Workers' compensation insurance (if required)

A zoning or home occupation permit (if required)
If you chose to submit your application documents on paper, you will need to mail them to the Department at the following address, once you have completed them:
Department of Industrial Relations
Division of Labor Standards Enforcement Licensing and Registration
1515 Clay Street, Suite 1902
Oakland, CA 94612
Upon submitting your application documents, you will also need to pay several fees. These are:
$25 filing fee

$225 annual license fee

$50 branch office fee (per location)
You can pay the fees online, as part of your online application, or pay by certified or cashier's check, or money order.
The California talent agency license is first issued for a period from the date of issuance to the date of the applicant's next birthday. The license must be renewed within 30 days before the birthday. From then on, the license must be renewed annually from birthday to birthday.
Surety Bond Required of Talent Agencies in California
A central requirement during your application to get a talent agency license is the surety bond that you must post. The purpose of this bond is to guarantee your compliance with Chapter 4, Part 6, Division 2 of the Labor Code of the State of California. This chapter specifies the various obligations which you have towards any artists and their agents that you work with.
The amount of this bond is $50,000. This is not the same as the cost of the bond. The cost, or premium, of your bond is equal to a fraction of its total amount. That fraction is determined by the surety when you apply to get bonded.
When you apply, the surety will request that you provide it with financial information, such as your personal credit score, financial statements, and more. Your credit score is the most important factor, and the higher your score, the cheaper it usually is to get bonded.
You can request to get an exact quote on your bond by completing our bond application form. It's free and we will shortly contact you with more details.
Get a FREE Talent Agency Bond Quote Today!
No Obligation - Fast and Secure - All Credit Types
Get a FREE Bond Quote

Instant ballpark estimate

Tell us about your business

powered by

Get your FREE quote today!
---