How to Get a Home Improvement Contractor License in New York
If you would like to work on repairing, remodeling or construction on residential lands or buildings in the state of New York, obtaining a home improvement contractor license is an obligatory legal step. Getting licensed is required by state authorities to guarantee that contractors are qualified and safe to do business with.
The typical activities covered under the license include repairing, replacing or constructing garages, patios, porches, fences, sidewalks, driveways, swimming pools and similar home improvements.
As other types of contractors, home improvement contractors need to meet a range of criteria, so that they are allowed to operate. One of the important licensing requirements is providing security in the form of a trust fund or a contractors license bond.
How to go about obtaining your New York home improvement contractor license? Let's take a close look at the licensing requirements and application below.  
The NY home improvement contractor license requirements
As with any other licensing process for contractors, New York home improvement contractors need to demonstrate their professional experience and business know-how before they are allowed to work in the state. The NYC Department of Consumer Affairs is the regulating body that issues the licenses.
The most important requirements considered when you apply for a license include:
Proof of business and home address

Sales Tax ID or Certificate of Authority Application Confirmation Number

Workers' Compensation Insurance Information

Employees list

Contractual Compliance Agreement

Home improvement bond or trust fund

Fingerprints (for a sole proprietor, general partner, corporate officer, member or shareholder with more than 10% stock)
Additionally, if you are a sole proprietor, general partner, corporate officer, member or shareholder with more than 10% stock, you need to take the Home Improvement Exam administered by the DCA Licensing Center. You need to answer correctly at least 21 of the 30 questions. The Home Improvement Examination Guide can help you prepare for the exam. The exam fee is $50. Make sure to complete the exam within 30 days of submitting your licensing application.
Complete and submit your application
Once you have obtained all necessary documents, the next step is thoroughly filling in the Basic Individual License Application. The form contains information about the applicant, mailing address, child support certification, as well as a list of background questions. It's important to complete the form carefully, as there are penalties for false statements.
The licensing fee is $100 for two years. Depending on the date when you apply for a license, you might pay a smaller fee as the licensing period runs from February 28th of an odd year to the same date in the next odd year.
Get your New York home improvement bond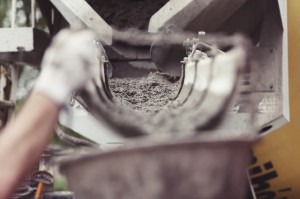 One of the main requirements for obtaining your New York home improvement contractor license is presenting to the Department of Consumer Affairs a form of security, which can be either a trust fund or a home improvement bond. Let's look at the more preferred option of security, i.e. the home improvement bond.  
Home improvement contractors are the only New York contractors who need to obtain a surety bond in the amount of $20,000. It is required by the state in order to guarantee that contractors will fulfill their obligations. In this sense, it acts as a safety net for your customers that you will complete your work dutifully.
To obtain your bond, you need to pay only a fraction of the bond amount, which is usually between 1%-3%. A simple calculation shows that you might end up paying only $200-$600 for your home improvement bond. Once you submit a full bond application, your surety will calculate your exact surety bond cost on the basis of the perceived risk in getting you bonded. 
With the overview of the licensing details, this guide can serve as a reference point for getting your New York home improvement contractor license. If you are ready to launch your licensing and bonding, you can apply online today to get your free bond quote. 
Get Your FREE Bond Quote Instantly
Fast Approvals - Fast and Secure - All Credit Types
Get a FREE Bond Quote

Instant ballpark estimate

Tell us about your business

powered by

Get your FREE quote today!
Bryant Surety Bonds' experts are here to help if you have any questions – just call us at 866.450.3412.
---