How to Get a Money Transmitter License in California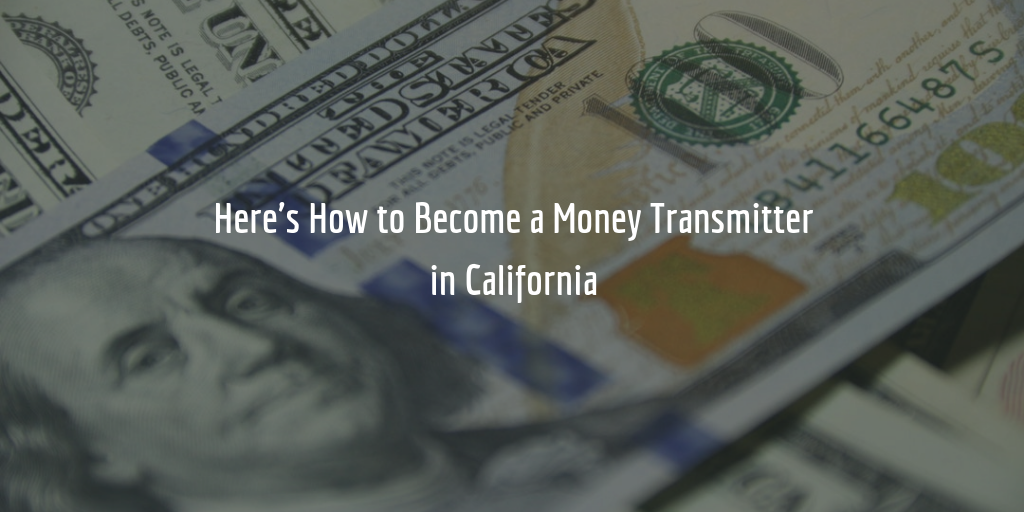 California law requires anyone who wishes to act as a money transmitter in the state to apply for a license at the Department of Business Oversight (DBO), Money Transmitter Division. According to the state Money Transmitter Act, money transmission involves the selling or issuing of payment instruments and/or stored value, as well as receiving money for transmission.
To apply for a license, you will need to comply with a list of licensing requirements which include completing several application forms, obtaining a money transmitter bond, and more.
Keep reading for a full guide on how to apply for a money transmitter license in California!
1. Prepare for your California money transmitter license application
Before you begin the application process, it is advised that you familiarize yourself with the California Money Transmission Act. The Act defines the responsibilities and obligations of money transmitters which you will need to comply with once you are licensed.
In addition, the Money Transmitter Division highly recommends that license applicants arrange a pre-filing meeting at the Division. During this meeting, Division staff will answer questions regarding the regulatory requirements for conducting business as a money transmitter.
The meeting is also intended to provide applicants with assistance in preparing an application which conforms to all relevant criteria and conditions. Since the filing fee is $5,000 and is not refundable in cases in which an application is incomplete, the pre-filing meeting can help you avoid committing mistakes which would lead to your application being rejected.
2. Complete the license application process
After the pre-filing meeting and preparations, you can proceed with completing your application form, and other requirements. While it is the Department of Business Oversight that issues the license, the application process goes through the Nationwide Multistate Licensing System and Registry (NMLS).
To apply, you will first need to register in the system. You will then have access to your personal profile where you can begin completing the application forms. This checklist provided by the NMLS contains all of the items you will need to provide when applying. As you will notice, some of the items must be completed or submitted through the NMLS, whereas others must be sent separately to the DBO.
Following are the items you will need to complete or submit through the NMLS:
Company form MU1 (this is the main application form)

Individual form MU2 (this must be completed by individuals in a position of control)

Anti-Money Laundering (AML) / Bank Secrecy Act (BSA) policies which explain specifically how you will comply with these laws

A credit report for individuals in positions of control (authorized through NMLS)

An audited financial statement prepared by a certified public accountant (CPA) in accordance with Generally Accepted Accounting Principles (GAAP)

A business plan that outlines your products, target market, fee schedule, and more

Your company's Certificate of Authority or Certificate of Good Standing

A Flow of Funds Structure that describes the different types of transactions or services you will conduct, from the beginning to the completion of the transaction

Document samples of the receipts for transactions and of payment instruments

A management chart that identifies directors, officers, and managers

An organizational chart that includes the percentage of ownership of direct and indirect owners, and subsidiaries and affiliates

A California money transmitter bond (see below for more information)
In addition to the above, you will also need to download, complete, and mail a number of forms to the DBO. These forms include:
A personal financial statement (DBO 2)

A confidential resume (DBO 3)

An application for a license to engage in the money transmission business (DBO 2110)

A request for Live Scan (DBO MTD BCII 8016)

Emergency contact person information (DBO 550)

An authorization for release of information (DBO 4030), and several others
You must mail these completed forms to the DBO on the following address:
Department of Business Oversight
Money Transmitter Division
One Sansome Street, Suite 600
San Francisco, CA 94104-4428
At the time of submission, you will also need to pay the filing fee of $5,000. Once you have completed the application documents in NMLS and submitted the rest to the DBO, your application will be reviewed and you will be informed within several weeks of the result.
If your application is complete, and you have covered all the necessary requirements, you will be issued your California money transmitter license.
3. Get a money transmitter surety bond
The money transmitter bond is a central licensing requirement for California money transmitters. According to Chapter 3 of the Money Transmission Act, licensees need to post a bond in an amount that is determined in the following way:
Those selling or issuing payment instruments or stored value must get a bond in an amount of $500,000 or in an amount equal to 50% of their average outstanding payment instrument and stored value obligations in California, whichever is greater. The maximum amount of this bond shall not exceed $2,000,000.

Those receiving money for transmission must get a bond in an amount greater than their average daily outstanding obligations for money received for transmission, with the minimum bond amount being $250,000, and the maximum $7,000,000.
Note that according to the Act, the amounts of the required surety bonds are cumulative.
To get your bond, you need to pay a bond cost (or premium) which is different from the amount of the bond. The cost of your bond is equal to a percentage of the total amount. This percentage is determined by several factors, with your personal credit score being the most important one.
Get a free and exact quote on your bond by completing our simple bond form below.
Get a FREE Money Transmitter Bond Quote Today!
No Obligation - Fast and Secure - All Credit Types
Get a FREE Bond Quote

Instant ballpark estimate

Tell us about your business

powered by

Get your FREE quote today!
---