Your Full Guide to Getting a Money Transmitter License in New York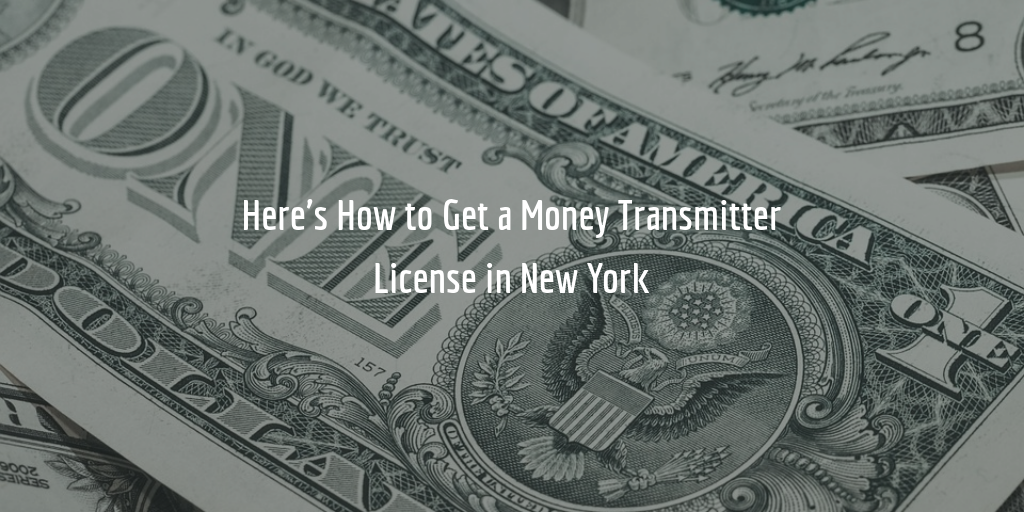 To operate as a money transmitter in the state of New York, you are required to obtain a license in the state. Getting licensed will require you to apply through the Nationwide Multistate Licensing System and Registry (NMLS) and complete a variety of licensing requirements.
These requirements include completing several license application forms, submitting items such as a business plan, an organizational structure, and others. You will also need to submit a money transmitter bond in an amount of at least $500,000.
To learn more about the process of getting a money transmitter license in New York, see the sections below.
Who Needs to Get An NY Money Transmitter License?
Under Article 13-B of the New York Banking Law (BL), a money transmitter license is required for persons and businesses that engage in the business of "selling or issuing checks, or engage in the business of receiving money for transmission or transmitting the same." The article makes an exception to this rule when it comes to banks and similar institutions which are licensed under a different article of the law.
In the state of New York, this license is governed by the New York State Department of Financial Services (NYSDFS), though applicants need to complete the license application process in NMLS.
How to Get a Money Transmitter License in New York?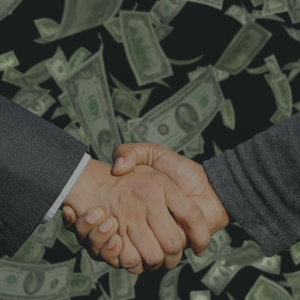 The application process will require applicants to complete and submit a wide range of documents and forms in NMLS. You will need to complete the main company form (MU1) and attach several documents to it. You will also need to complete an individual form (MU2) for various persons in the company and attach documents to it. Finally, you will need to provide various additional documents requested by the NMLS/NYSDFS.
Following is the list of requirements you need to complete:
Company Form (MU1) – this is the main application form which you will need to complete. In this form you will need to provide the following information:

Information about other trade names (assumed name) if operating under a name different from the legal one

Information about the company's Resident/Registered Agent

A list of primary contact employees – primary company contact and primary consumer complaint contact

A list of non-primary contact employees in several areas, as specified in the form

Identify the company's Chief Compliance Officer (CCO)

Your company's FinCEN registration number and date of filing

Your company's bank information – the bank(s) which will be used for the purposes of money transmission and the bank(s) that will extend credit to the company

Responses to disclosure questions – for any question you answer with "yes" in the disclosure questions form, you will also need to upload a detailed explanation
Attachments to MU1:
Your company's Anti-Money Laundering (AML) / Bank Secrecy Act (BSA) Policy describing how you will comply with AML laws

A detailed business plan

Your company's certificate of authority

Your company's agent and correspondent policies that describing how exactly you will enter into agency contracts in the state

Samples of documents you will be using, such as customer and operating agreements, agency agreements, and more

A flow of funds structure describing each type of transaction or service you will be conducting and its steps

Your company's formation documents

A management chart that details directors, officers, and managers

An organizational chart that details percentages of ownership of direct/indirect owners, subsidiaries, affiliates, and others

A list of permissible investments and their book or market value

A permissible investments affidavit stating that you will comply with Section 651 of the Banking Law

A money transmitter surety bond in an amount of at least $500,000
You must also complete Individual form (MU2) for all Direct Owner/Executive Officers listed in the respective section in form MU1. This form must be attested by the applicable control person before it is attached to MU1 and submitted. Attached to this form you must include:
A credit report authorization

Detailed explanations for derogatory credit accounts, proof of payments, etc.

A copy of a driver's license or passport for all individuals in positions of control, including the CCO

Direct and indirect owners, as well as executive officers, must submit a personal financial statement (a form is provided on NYSDFS's website)

An authority to release information form completed by each control person
Finally, you must also mail the following documents directly to the NYSDFS:
Your original surety bond

A letter requesting approval from the Superintendent to use "restricted words" in your business's name

Branch location information (if applicable)

Fingerprints for control individuals (see NYSDFS website)

Information about control persons residing in foreign jurisdictions (if applicable)
License Application Submission and Fees
Once you have completed your New York money transmitter license application documents, you need to pay the relevant fees and submit your application to the NMLS and the NYSDFS. The fees you need to pay are:
$3,000 application fee

$15 per control person credit report fee

$0.25 per authorized active agent/delegate location for companies with more than 100 agents
To mail your documents to the NYSDFS, use the following address:
New York State Department of Financial Services
Licensed Financial Services – Applications Unit
One State Street New York,
NY 10004-1511
Money Transmitter Surety Bond Cost
To obtain a surety bond, you need to pay a bond premium. This premium is equal to a percentage of the full amount of your bond. How high or low your premium will be is determined by a number of factors, with your personal credit score having the greatest importance. The higher your credit score, the lower your bond cost will be.
Want to get a free and exact quote on your bond? Complete our bond form and get your free quote today!
Get a FREE Money Transmitter Bond Quote Today!
No Obligation - Fast and Secure - All Credit Types
Get a FREE Bond Quote

Instant ballpark estimate

Tell us about your business

powered by

Get your FREE quote today!
---