How to Get Your Freight Broker License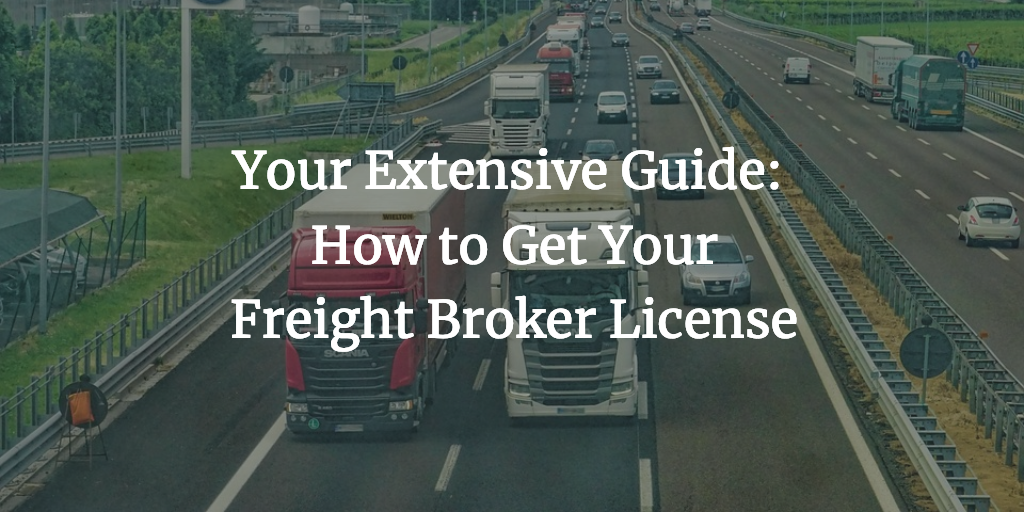 Launching your freight brokering business is an exciting endeavor, yet one that requires thorough preparation. All potential brokers have to undergo a licensing procedure that ensures they are suitable for conducting relevant professional activities.
Most of the steps are handled on federal level, though for some you need to work with state bodies as well. If you're completely new to the field, you can start with this absolute beginner guide.
The Federal Motor Carrier Safety Administration (FMCSA) is the authority that oversees the licensing and operations of freight professionals. It imposes a list of requirements that applicants have to fulfill to obtain the right to operate as a broker. Among them, one of the main criteria is to provide a security instrument in the amount of $75,000. It can be in the form of either a freight broker bond or a trust fund.
There is no legal requirement for specific education in freight brokering. However, many budding brokers find it useful to complete freight brokering training in order to gather the basic know-how of the industry.  
To help you get started with your licensing, the main steps on how to get your freight broker license are outlined in the guide below.
#1. Register a business entity in your state
Before you can delve into the actual licensing process with the FMCSA, you need to create a business entity. This step is completed at state level. In most states, you need to seek the Office of the Secretary of State or a similar body for the business registration options. You can learn more about state business licenses from the Small Business Administration.
There are four common options for the structure you can choose – sole proprietorship, corporation, partnership, or LLC. The requirements that you have to meet for registering each entity vary between states. In addition, you will typically need to obtain a tax registration from your state's Department of Revenue.
#2. Start your license application with the FMCSA
Once you've obtained your business entity paperwork from state authorities, you are ready to launch the procedure with the FMCSA. It is handled via its Unified Registration System online. This is where you have to register and start compiling your documentation. In this way, you are preparing your profile for obtaining a USDOT number, аlso known as DOT compliance.
As a freight broker, you need to apply for an operating authority (MC number) that gives you the right to conduct specific activities related to freight. You can obtain authority for being a broker for property or household goods, or both, but they are applied for separately.
The main requirements that you have to meet to obtain your MC number include:
Providing personal and business information

Employer Identification Number (EIN) from the IRS if you are planning to hire employees

Payment of $300 application fee per authority

A $75,000 security instrument in the form of a surety bond or a trust fund agreement
If your application is complete and satisfies all criteria, you will receive a grant letter with your MC number. Then starts a 10-day period when any party can contend your right to operate as a freight broker. Once it is over and there have been no protests, you will be issued your operating authority.  
#3. Provide the required freight broker bond or trust fund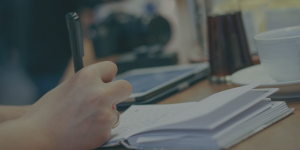 One of the major requirements for obtaining an operating authority as a freight broker from the FMCSA is providing security in the amount of $75,000. The main two options for satisfying this criterion is to provide a freight broker bond (BMC-84) or a trust fund agreement (BMC-85). You are required to fulfill the bonding requirement within 90 days of the publishing of your registration with the FMCSA.
While both options are viable, many brokers prefer to opt in for the surety bond. To obtain a bond, you don't have to cover the whole security amount, like with a trust fund. Instead, you have to pay a small percentage of it, called the bond premium. It is based on the strength of your personal and business finances. The more stable they are, the lower it will be.
Typically, the rates are between 1,25% and 4% for applicants with good credit. Thus, your bond cost can be as low as $938 to $3,000. This is a yearly premium that is non-refundable. However, it is a more manageable solution in comparison with securing $75,000 in a trust fund.
The purpose of the security requirement is to ensure your compliance with all applicable laws. It can be used as a protection mechanism for federal authorities and for your customers and business partners in case you transgress from your legal obligations and they suffer damages as a result of that. Harmed parties can seek a reimbursement of up to $75,000, which is the security amount required of you.
#4. Obtain insurance
Freight brokers are not required to provide cargo insurance if they are planning to operate only as such. However, you would need insurance if you are also getting authority as a motor carrier or freight forwarder.
However, it is still a good idea to obtain the full set of insurance policies, so that you are sure no issues would end up ruining your business. Many carriers and shippers would also prefer working with a freight broker who has cargo insurance, as this is a safety net for them too.
The main insurance policies that are recommended included:
Cargo insurance

General liability and property insurance
In case you have more than two employees, you will be required to obtain workers' compensation insurance at state level.  
The common premiums for cargo insurance are around $1,500 per year. The same amount would likely be needed for obtaining general liability and workers' compensation policies.
#5. Assign your process agents on a state level
Last but not least, you need to fulfill another licensing step. It involves registering process agents for each state in which you want to operate or have contracts. It is also handled by the FMCSA.
This is done by completing the BOC-3 Form. For your state of residence, as well as for any states in which you have an office, you can register as your own process agents. For the rest, you will need to assign a different person.
Have more questions about how to get your freight broker license? You can get in touch with us at 866.450.3412.
---