Licensing and Bonding for Kentucky Combative Sports Promoters Explained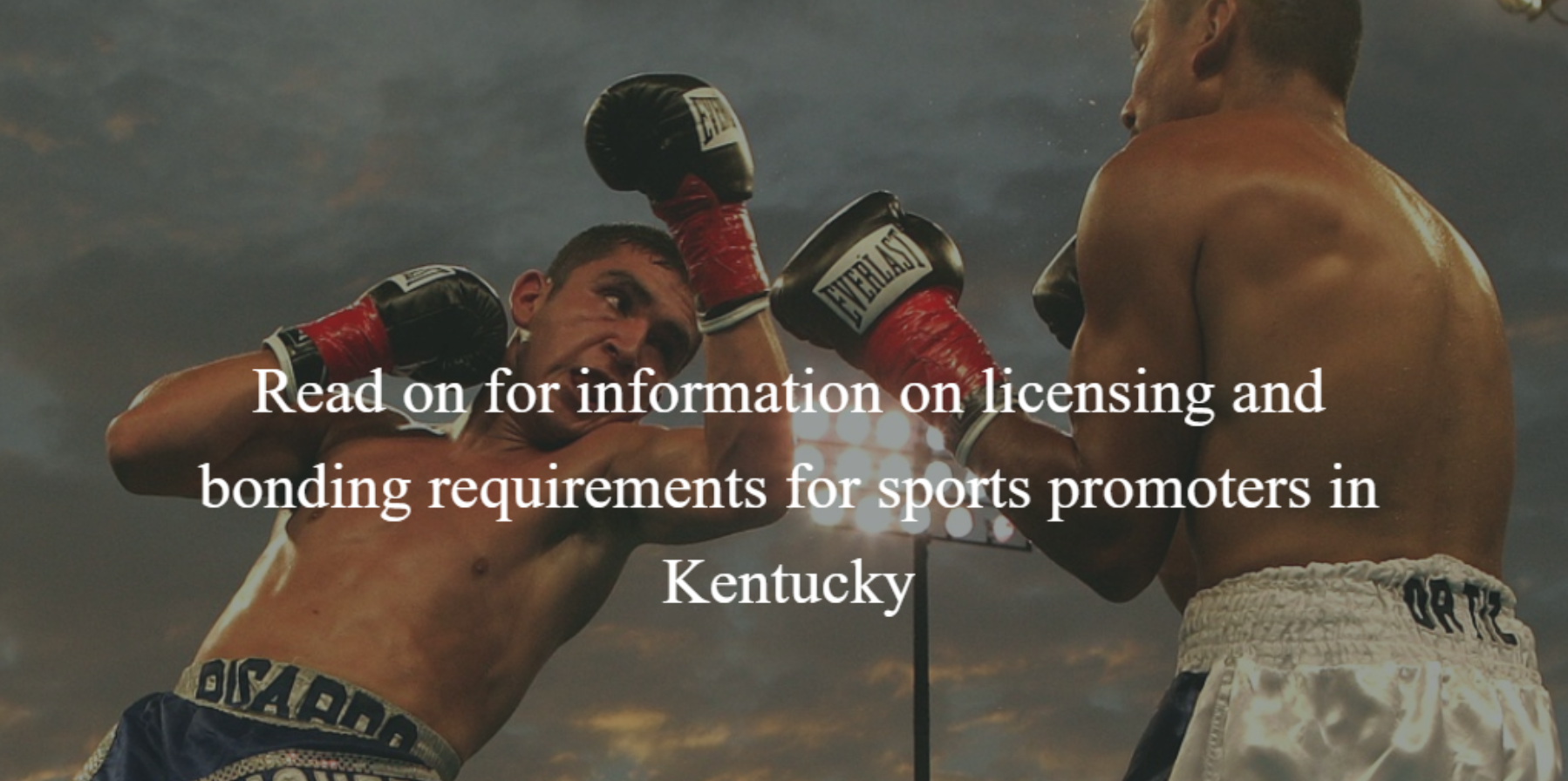 Is your business promoting combative sports in Kentucky? In case you're nodding 'yes,' there are some important licensing and surety bond requirements that you need to satisfy in order to stay in legal compliance.
House Bill 366, which came into effect in 2016, increased the sports promoter bond amount that you are required to post. Additionally, this legislation enlarged the scope of promoters that should get licensed in the state.
Below you can find important details regarding getting licensed and bonded as a sports promoter in the state.
The Kentucky combative sports promoter bond
The main change that House Bill 366 brought for promoters of combative sports in Kentucky is the bond increase. Currently, any entity who would like to operate as a promoter in the state now has to post a $10,000 bond. Previously, the amount stood at $5,000.
Under Kentucky law, promoters of combative sports include wrestling, boxing, kickboxing, muay thai, and mixed and amateur martial arts. They have to obtain a promoter license from the Kentucky Boxing and Wrestling Commission before conducting activities in the state. If you are engaged in promotion of such events, you have to comply with the bond requirement. You have to attach the signed original bond form to your license application.
The surety bond is one of the main requirements that promoters have to meet when getting their state license. It guarantees your compliance with the Kentucky Revised Statutes, Chapter 229. It also ensures that you will pay all incurred taxes and fees, as well as due payments to contestants, judges, physicians, referees, timekeepers, or other event organization contractors. If you fail to do so, an affected party can make a claim against your bond to seek a financial compensation. It can be up to the penal sum of your bond, i.e. $10,000.
Licensing information
Besides the changes in the bonding requirements for promoters, muay thai shows and exhibitions' promoters also face changes. As of last year, they also need to undergo a licensing and bonding process with the Kentucky Boxing and Wrestling Commission. Additionally, the bill provides a definition for the practice of muay thai and unarmed combat.
Besides this addition, most other licensing rules remain the same. Promoters still have to apply with the Commission by completing a licensing application.
You have to include thorough information about your business entity and the type of events you'd like to work on. Together with the completed application form, you also have to provide a copy of your birth certificate and the above-mentioned original bond form. You have to cover a $300 licensing fee when filing your application.  
If a promoter's bond is cancelled or expires without being renewed, the Commission will automatically terminate their license. Thus, every time you renew your promoter license, make sure to renew your surety bond as well. In this way, you can extend your legal compliance and continue your promotional activities uninterrupted.
Got more questions about licensing and bonding for Kentucky combative sports promoters? Don't hesitate to contact our bonding experts at 866.450.3412.
---