How to Get a New Mexico Contractor License [2023 Guide]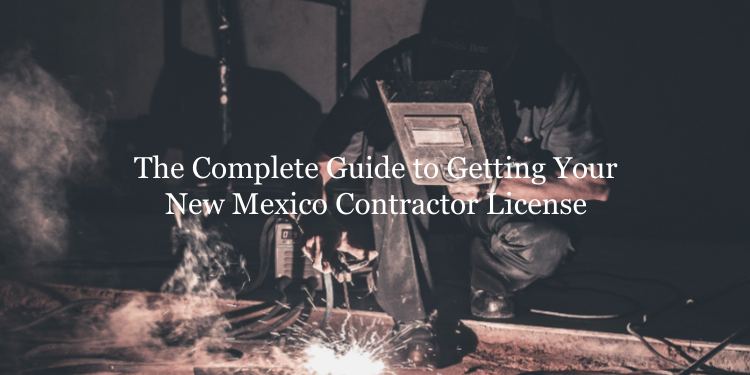 To get a contractor license in New Mexico, you must apply at the Regulation & Licensing Department's Construction Industries Division (CID). While these licenses are issued and regulated by the CID, the application process itself happens through the PSI Services portal.
There is a wide variety of contractor licenses available in New Mexico. Your first job is to understand the type of license you need to obtain. Then you can prepare and meet the specific licensing requirements.
For an overview of the application process for your New Mexico contractor license, see the sections below!
1. Pick Your New Mexico Contractor License Classification
There are three main types of contractor licenses in New Mexico:
General

Electrical

Mechanical and plumbing
Within each of these license types, there is a number of trades or classifications.
Prior to applying for a license, you need to pick the classification(s) you wish to get licensed for. These are listed in detail in Title 14, Chapter 6, Part 6 of the New Mexico Administrative Code (NMAC).
If you are not sure what kind of license you need, you can complete and submit a Classification Determination Request. PSI will then inform you of the type of license you require.
2. Obtain a Qualifying Party (QP) Certificate
Before you can apply for a license you need a qualifying party. You or someone who will be working for you needs to become a qualifying party within the classification you have chosen.
For the purpose, you need to submit a qualifying party application packet. The packet must contain proof of the experience of the person who will be a Qualifying Party (QP). See the packet for information about the work experience requirements of the QP for the different classifications.
The application fee is $30, plus an additional $6 per classification you want to obtain.
If your application is approved, you will need to pass a contractor license exam. Once you have passed an exam, you will be issued your QP certificate. You can then proceed with applying for a contractor license.
3. Register Your Business in the State
In order to obtain a New Mexico contractor license, you must first register your business entity in the state.
To do so, you can use the Online Business Portal at the Secretary of State's website.
In addition, you will also need to get a tax registration certificate from the Tax & Revenue Department.
4. Get Your New Mexico Contractor License Bond
To be able to apply for your license, you need to get a New Mexico contractor license bond. This requirement applies to all contractor license applicants in the state.
The bond must be in an amount of $10,000. It serves as a form of guarantee that you will comply with the provisions of Title 14, Chapters 7 through 10 of the NMAC.
To get bonded, you do not need to pay the full amount of the bond. Instead, you only need to pay a small fraction of the full amount. You can get a free quote on your contractor license bond by completing the bond form below!
Get Your FREE Bond Quote Instantly
FREE Instant Online Quotes - All 50 States - All Credit Types
Get a FREE Bond Quote

Instant ballpark estimate

Tell us about your business

powered by

Get your FREE quote today!
5. Apply For Your New Mexico Contractor License
Once you've covered the above requirements, you can proceed with completing the New Mexico contractor license application.
You also need to attach the following to your application, prior to submitting it:
Copy of valid qualifying party certificate or copy of exam score report that shows passing scores on exams

Proof of your New Mexico contractor license bond

Registration certificate from the Tax & Revenue Department

Proof of registration with the Secretary of State and/or NMPRC

A self-addressed envelope with sufficient postage to return your application if it is rejected

License fees
$300 per classification for the following classifications: GB02, GB98, GA98, GF98, EE98, MM98

$150 per classification for all other classifications
Submit all of the above to the following address:
PSI
2820 Broadbent Pkwy NE
Suite E&F Albuquerque
NM 87106
Once your application has been reviewed and approved, you will receive it by mail from the CID.
6. Renewing Your New Mexico Contractor License
Contractor licenses in the state are valid for three years after their date of issuance. To learn about how to renew your license, make sure to check out the "How to renew a contractor license" form.
You should receive a license renewal form prior to the expiration date of your license. If you don't renew on time, a suspension notice will be sent to you within 15 days after the expiration date.
If you miss the initial date but renew within 90 days of it, you will need to pay a late renewal fee in the following amount:
$1 per day for the first 30 days

The equivalent of one year's fees for over 30 days
If your renewal is over 90 days due, your license is canceled and you must reapply.
If you have any questions about getting a contractor license bond in New Mexico, make sure to call us at 866.450.3412!
---