How to Get a New Mexico Dealer License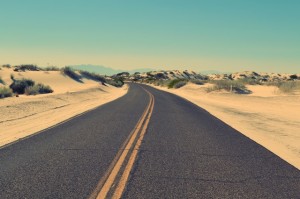 The car dealership industry never goes out of fashion. So if you're thinking about starting a car sales business in New Mexico, you're on the right track.
The first step of launching your dealership is to obtain a New Mexico dealer license. In this way, you comply with state regulations and can operate legally in the state. The licensing process includes a number of administrative steps, one of which is to post a New Mexico auto dealer bond.
There are plenty of documents to obtain and requirements to meet, so you need to get well acquainted with the licensing before you get started. In this way, there will be no unpleasant surprises.
To prepare you for getting your license with ease, let's review the main steps of the process and learn how to get bonded in New Mexico.  
Getting ready to apply
Your first move in starting your New Mexico dealership is to determine the type of vehicles you would like to sell. Then you need to check with the New Mexico Motor Vehicle Division what type of license is required for this.
New and used vehicle dealers, manufacturers, wholesalers, distributors, wreckers, dismantlers and auto recyclers, as well as motorcycle dealers all need to get licensed with the MVD.
Before you start the licensing, you will have to form a business entity and find a suitable business location. All relevant information about the business and the place of operation are needed in the licensing paperwork.
The New Mexico dealer license requirements
The next big step is getting acquainted with the New Mexico dealer license requirements that you need to meet and fulfilling them. The MVD asks dealers to provide a long list of documents to check the strength and reliability of their business and to make sure they will conduct their operations lawfully.
The most important requirements include:
Complete the Application Information form about all partners

Fill in the Application Affidavit form to report on any license revocations or felonies

Complete the Place of Business Affidavit

Submit photos of your business location

Provide your county or city license

Proof for proper zoning

An agent of the MVD will visit your location and on the basis of the information provided and will complete the Inspection Certificate of Dealer/Dismantler Place of Business

Pass a pre-licensing class with the New Mexico Independent Automobile Dealer Association

Post a

surety bond
The license fee is $50. Your license will be active for one year, starting on April 1st and expiring on March 31st each year.
To continue operating, you have to renew your license by completing a renewal application before February 28th of each year. The renewal license fee is also $50.
Your New Mexico auto dealer bond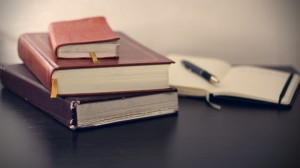 As obtaining a surety bond is one of the main license requirements, let's look at how to get your New Mexico auto dealer bond. Most dealers need to post a $50,000 bond, while motorcycle dealers are required to obtain a $12,500 bond.
First of all, it is important to understand that your bond is not insurance for your business, but protection for the state and your customers. It guarantees that their interests will be safeguarded in case you do not abide by state rules and regulations.
The bond amount that you are asked to provide to the MVD is the maximum coverage that can be repaid to affected parties on proven claims. However, your surety bond price is something else. It is a fraction of the bond amount, called the premium, which is typically in the range of 1%-3%.
Your premium is determined on the basis of your personal credit score and financial strength. If your business is solid, you can expect to pay $500-$1,500 for the $50,000 New Mexico auto dealer bond.
Need an exact quote for your bond? Complete our online application form below and get it in minutes.
Get a FREE Auto Dealer Bond Quote Today!
No Obligation - Fast and Secure - All Credit Types
Tell us about your business

powered by

Get your FREE quote today!
For any questions, we are here to assist you. Reach us at 866-450-3412!
---