FMCSA Rolls Out Phase One of the URS: What Freight Brokers Need to Know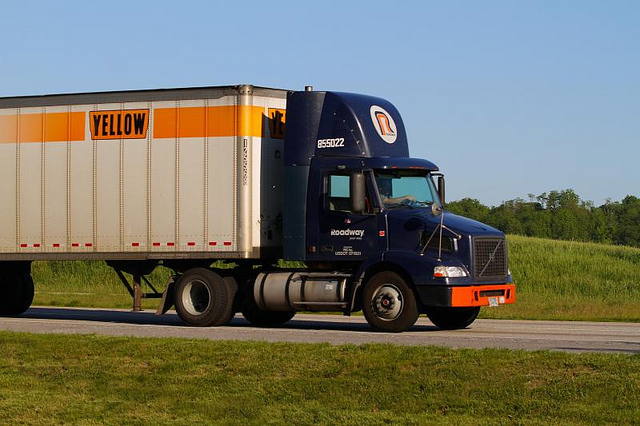 Everybody in the freight industry has faced the important requirements of the FMCSA, namely the MC, FF and USDOT numbers each of them required in different circumstances, depending on whether you were a freight broker, a carrier or a forwarder.
The FMCSA is changing this 18-year-old system of registration and has begun to phase all of these numbers out in favor of a Unified Registration System (URS). Here's what you need to know about this new requirement.
Deadlines for Complying with the Unified Registration System
The FMCSA has just launched Phase One of the implementation of the URS, which extends to new applicants only. Regardless of what kind of license you are applying for, if you submitted your application after Dec. 12 you are essentially applying for a URS number.
If you are an existing freight broker, you don't have to concern yourself with Phase Two of the roll out until Sep. 30 2016. For now you are using your existing forms. All other details, including fees, will be revealed by the Administration at a later date. For now, it has hinted that the current fees of $300 will likely increase in the future. Freight broker bonds, however, are expected to remain the current amount of $75K.
Implications of the Adoption of the Unified Registration System
The benefits of this new rule is that it can save time because it will combine everything into one online "smart" platform, without the need for handling paperwork. According to FMCSA estimate, this will translate into savings of $9 million for the whole industry in the next 10 years. When enforcement action is necessary, it will be easier for the FMCSA to locate the entity, as it has often been difficult for them to locate some small and mid-sized carriers.
Currently, only 16 percent of applications are handed on paper. If you are among these 16 percent and don't have easy access to the Internet, you should find a third-party processing agents or go to places which offer public access to internet, such as libraries, travel centers or truck stops.
Finally, for those who worry about finding business partners online, companies will still be allowed to used their DOT number and be found through it on FMCSA's website or those of third-party platforms. It is just that the number will no longer be used for registration purposes.
What are your through on the Unified Registration System? Do you think it will bring noticable results to the industry?
---