How to Get a North Carolina Collection Agency License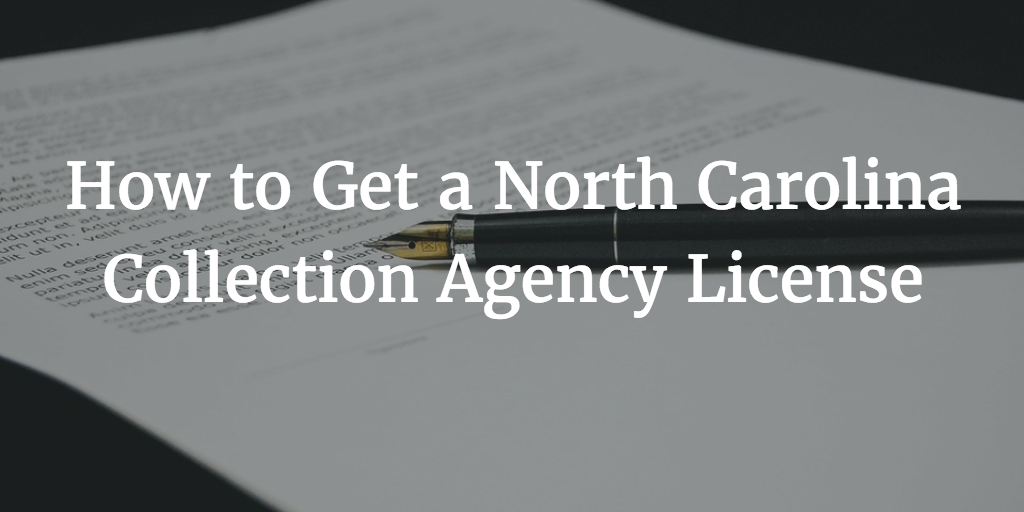 A number of businesses need to get a North Carolina collection agency license before they can work legally in the state. The North Carolina Department of Insurance requires the licensing from agencies to ensure they have the capacity to perform their operations and to check their background.
Besides actual debt collection, collection agencies also handle personal information. The licensing process is a chance to check the feedback of the people who will have access to sensitive data.
For agencies to obtain their license, they need to present a range of documents and obtain a North Carolina collection agency license bond. Each licensing requirement is there to guarantee that the agency is suitable for the job. Let's look at the main steps to getting your North Carolina collection agency license.
**NEW:** Download our free 50+ pages e-book for an in-depth overview of all the steps you need to take when opening a debt collection agency in your state! Our e-book also features a table with basic information about the licensing and bonding requirements in all states and is the most exhaustive resource to date about starting a debt collection industry.

Meeting the North Carolina collection agency license requirements
Before you start the licensing, it's important to check whether you fall under the rule that requires you to get one. Collection agencies do need a license, but attorneys and law firms, for example, can collect debts without such a license.
In case you have to undergo the licensing, your first step is to complete the North Carolina collection agency license application. It contains questions about your business entity and personal details. You also need to provide a number of supporting documents when you submit it.
The most important requirements you need to meet include:
Submit a personal questionnaire

NC Form DOI-5C

for each owner, officer or governing member

Attach your business entity papers

File in any documents for similar business entities or for subsidiarity of parent companies

Complete the ethical disclosure on the application – this may lead to further documents that need to be attached

Provide a sworn statement on your collection methods

Give information about your records retention location

Obtain a $10,000 surety bond for the initial application
Besides duly completing the application form and attaching all paperwork, applicants need to pay a $1,050 licensing fee. The license period is annual and runs from July 1st to June 30th. Collection agencies need a separate license for each of their branches. You can find further information and instructions in the Department's FAQs document.   
Getting your North Carolina collection agency license bond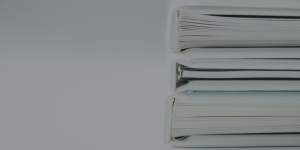 One of the main requirements for getting a North Carolina collection agency license is to provide a surety bond. The bond is an extra layer of guarantee for the licensing body and for the general public. If you transgress from state laws in your operations, affected parties can seek a compensation through a bond claim.
If you are applying for an initial license, the amount you have to post is $10,000. For any consecutive license renewal, the bond amount should be between $10,000 and $30,000. It is determined by the Department with the following formula: your total collections minus your earned commissions, multiplied by one-sixth.
The surety bond price you need to pay is different from the bond amount, though. It's only a fraction of it and is called the bond premium. If your finances are in good shape, you are likely to pay between 1% and 5% of the bond amount to get bonded. For a $20,000 bond, this means a premium of $200-$1,000.
You can get an exact surety bond quote by completing our online application form. It takes 2 minutes and it's completely free.

Get a FREE Collection Agency Bond Quote Today!
No Obligation - Fast and Secure - All Credit Types
Get a FREE Bond Quote

Instant ballpark estimate

Tell us about your business

powered by

Get your FREE quote today!
Undergoing the North Carolina collection agency license renewal
You need to renew your license every year in order to stay compliant with the North Carolina Statutes concerning collection agencies. The renewal period starts in April and runs through June 30th of each year. All existing licensees receive an email notification with a reminder for the renewal.
The renewal can be done online just like the initial licensing process. Together with the license, you also need to renew your license bond. As noted earlier, your bond amount may change from year to year, so you need to confirm it with the Department.
Do you need to get your North Carolina collection agency license bond renewed? You can start today by applying online for a free quote. Need more information? Just call us at 866.450.3412, and we'll be happy to help.
---