How to Start an Auto Dealership in Kentucky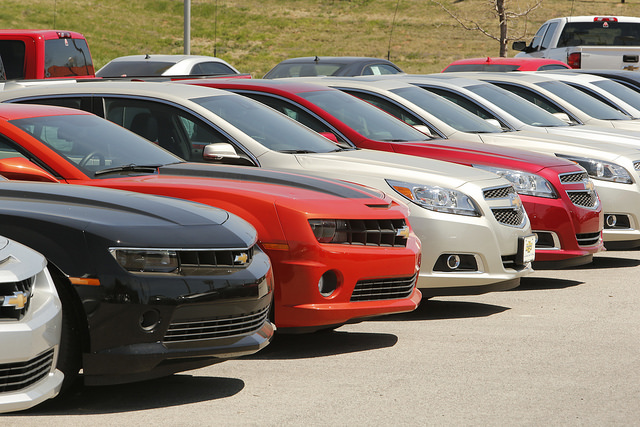 Starting your own business brings difficulties and the potential for huge rewards. The first step in maximizing those rewards and minimizing those difficulties is getting the right information and having knowledgeable people on your side. When it comes to starting an auto dealership this means navigating the complexities of licensing, because to create your own auto dealership Kentucky you've got to start with the process of acquiring a motor dealer license from the Kentucky Motor Vehicle Commission (MVC). So how do you go about this process?
Step 1: Decide what kind of dealership you're going to be
This one is pretty simple because this decision should be part of your business plan anyway. The Kentucky MVC offers the following categories as options:
New (if you're starting a branch of a larger franchise)
Used (this also applies to used wholesale)
Motorcycle
Restricted (meaning specialized) vehicles
Leasing
Wholesale (if you're selling new cars wholesale)
Auction
Recycling (reusing or reselling parts)
Supplemental lot (for instance, a new lot for used cars at a dealership that mainly sells new cars)
Once you've decided which of these licenses you're going to require, you're ready to move on to the next step.
Step 2: Establish your place of business and its name
You need to have a permanent commercial address associated with your business before you apply for a license. This needs to include a car lot of at least 2,000 square feet and 100 square feet of office space, separated from any other types of businesses that might be sharing the space. Along with this, you'll need a good name and a clear sign to tell your customers exactly what kind of dealership you are and where to find you. For the full details, check out the MVC page for dealer requirements.
Step 3: Obtain Insurance
Although it's not required before you get your license, you're going to need it before you start doing business, so it's actually an important step at this stage of the process. Your insurance company should know the requirements, but you can also find them at the MVC page.
Step 4: Get licensed salespeople
Kentucky requires a Motor Vehicle Salesperson License for everyone who will be selling, purchasing, displaying, or negotiating over, vehicles. It's also required for anyone driving a vehicle with dealer plates, as well as for you, the business owner. The exception is for those obtaining a license for a restricted/automotive recycling dealer, who don't need licensed salespeople.
The Commission will decide whether you need a bond and will tell you whether or not this will be necessary. If you are told you will need a bond, then you can visit our Kentucky motor vehicle dealer bond page. Remember, you will only have to pay a percentage of the bond amount and not the entire amount. Your credit score will be the most important factor in determining your premium, but if that's a concern you can always visit our bad credit surety bond page for more information.
Get Your FREE Bond Quote Instantly
FREE Instant Online Quotes - All 50 States - All Credit Types
Get a FREE Bond Quote

Instant ballpark estimate

Tell us about your business

powered by

Get your FREE quote today!
Step 6: Be mindful of exceptions.
Here are a few important exceptions to be mindful of:
A wholesaler does not need a dealer sign.
A new franchise needs a copy of the franchise agreement and an area for vehicle service at their location.
The Kentucky MVC sets the bond amount for auction dealers.
Restricted Dealers must show $100,000 in net worth and have garage liability insurance covering at least $1,000,000.
If you have a restricted/automotive recycling dealer license only, then you can obtain a commercial general liability coverage policy instead of a garage liability policy. You'll also need a copy of a permit to operate a salvage/recycling yard obtained from the Kentucky Department of Highways, or the reason why such a permit is not required. You'll also need a statement signed by the appropriate zoning official certifying that the location of the proposed place of business is legally fit as a location where the applicant may engage in the business of dismantling, salvaging or recycling salvage vehicles for the purpose of harvesting parts, components, assemblies, and recyclable materials for resale or reuse, in accordance with any zoning or other land use regulatory ordinances.
Step 7: Fill out and turn in your application.
The application should be turned in to the Kentucky MVC at 105 Sea Hero Drive, Suite 1, Frankfort, KY 40601 at least ten days before the next commission meeting. These are held on the second Friday of every month. The fee for the license is $100. You'll also need a $40 application fee, plus a $20 for each person listed as an owner and $20 for each salesperson to conduct a criminal background check. Make sure the check is payable to "Kentucky State Treasurer."
For any questions you have about the licensing process, you can always contact the Kentucky State Motor Vehicle Commission at 105 Sea Hero Road, Suite 1, Frankfort, Kentucky 40601, 502-573-1000; 502-573-1003. If you need any help getting bonded, then contact Bryant Surety Bonds at 866-450-3412.
---