Understanding the Final Deadlines of the Freight Broker Bond Increase
Undoubtedly the biggest news surrounding the freight broker industry is the $75K freight broker bond increase and this is likely to remain so for some time. Though the FMCSA reported an increase in the new freight broker registrations for September, we are yet to see the full impact of the newly introduced MAP-21. As you know, as mandated by law, freight brokers and freight forwarders were required to post a $75K freight broker bond by October 1st in order to renew their license. Amid the subsequent confusion and complaints, the FMCSA granted an additional 60-day grace period. Yet, this time window is not as straightforward as it sounds, so here's what to do if you still haven't obtained your freight broker bond.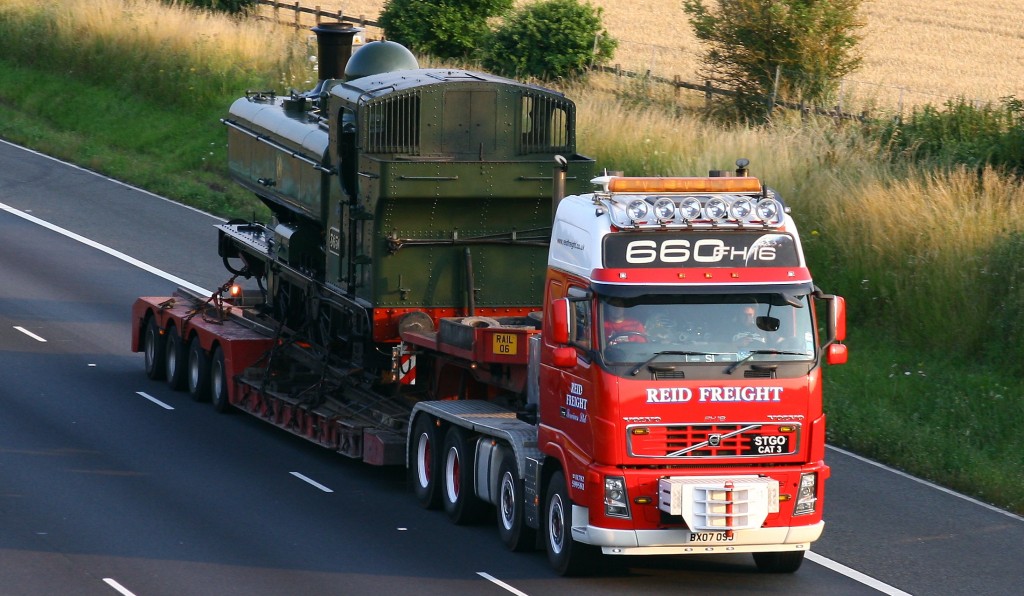 Understanding the deadlines
MAP-21, a comprehensive piece of legislation regulating surface transportation funding, called for heightened control on every part of the cargo delivering process. Alongside other major regulations, the $75K freight broker bond increase was put in place to protect shippers and carriers from unfair business practices, such as delayed payment – a frequent cause for concern among truckers. Thus, the law set the October 1st deadline and required everyone to be compliant by then. In addition, freight forwarders, previously unburdened by surety bonds requirements, were now included in the law as well.
Filed complaints and a lawsuit were responsible for the two-month grace period, but that doesn't mean that you can carry on brokering loads with your previous $10K bond. When it became clear that the increase in the price of the bond will remain untouched, a lot of surety bonds started sending cancellation letters.
So even though you are technically allowed to continue operations until December 1st, even with the old bond price, you need to make sure yours is actually still valid. Operating without a freight broker bond can be very damaging to your business and can decrease your chances of getting bonded. If it turns out that your surety bond has been cancelled, it would be better to discontinue brokering loads until you are compliant, even if it means less business for a short while.
Now, there are fewer than 10 days left until the next deadline. On November 1st, the FMCSA will start sending warning letters to all freight brokers and freight forwarders who are still not compliant with the bond. Finally, if you still haven't renewed your BMC-84 (another word for the freight broker bond), the federal agency will have the authority to terminate your operating rights. Non-compliance with the bond is likely to hurt your business in another way as well. Motor carriers are becoming increasingly wary of who they work with, so they are likely to refuse your load if they see you haven't renewed your bond. After all, the BMC-84 is their guarantee that they will receive their payment on time.
The options
Even though you might think you have one more month to become compliant with the $75K freight broker bond, it's best not to wait. Despite the December 1st final deadline, your bond still needs to be effective as of October 1st. That can be tricky because certain surety bonds companies will be unwilling to backdate the BMC-84. Plus, as more time passes, certain deals might cease to be available. Starting your shopping now will increase your chance of getting bonded and finding a good deal. And in case you were hesitant to take any actions because of the government shutdown, you should know that the FMCSA is among the few federal agencies that are in operation despite it. Once you purchase the bond, you can easily file it electronically, through FMCSA's website.
The other way of renewing your freight broker license is by getting a BMC-85 trust fund. That, however, is often the more unfavorable option, especially for small and mid-sized freight brokers. The BMC-85 requires you to put the full amount of $75,000 in a bank, which will hold your money for the whole duration of your license and will additionally charge you fees for the service. Borrowing $75,000 which you cannot use for your business operations is not just inconvenient, but will also affect your credit score.
A BMC-84 freight broker bond, on the other hand, doesn't affect your credit score and only costs you a small percentage of the total bond amount which you pay on an annual basis. And although the lawsuit, aiming at a decrease in the price, is still in motion, you go ahead and get that bond as quickly as possible. Even if it eventually decreases in price again, surety bond agencies will just subtract the difference in the premium and refund you.
---