How to Get a Washington State Money Transmitter License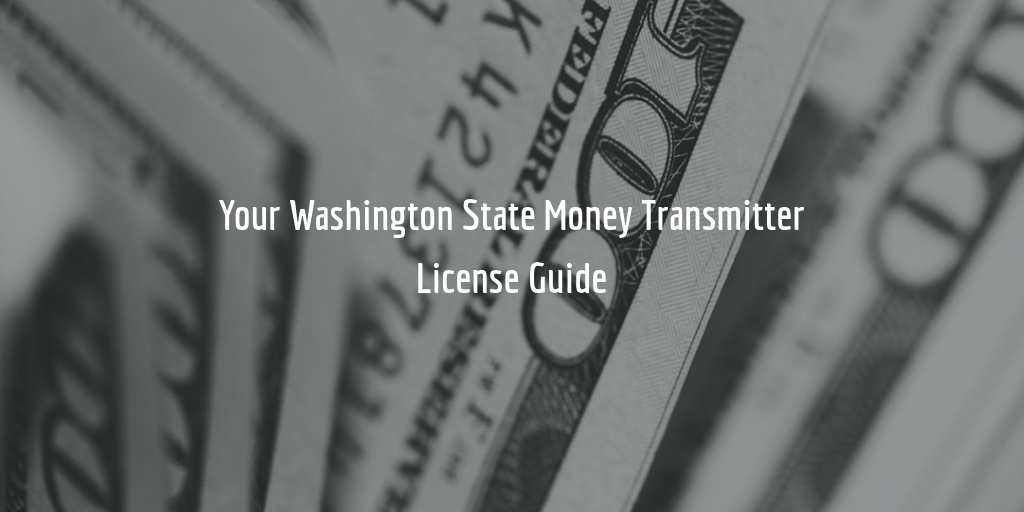 Are you planning on providing money transmission services in Washington state? Under state regulations, you will need to apply for a license first.
Prior to applying, you will need to cover various pre-licensing conditions such as to register your business in the state with various agencies, as well as secure a certain amount of net worth.
During the application process, you will need to complete a number of forms, and provide various items such as criminal background checks, a money transmitter surety bond, and more.
For a breakdown of the whole licensing process, see below!
Washington State Money Transmitter License Requirements
Before you can start with the license application process, you need to cover several basic business registration requirements. Once you have complied with these, you can proceed with applying.
Washington state business registration
There are several different registrations you must complete to make your business eligible for a money transmitter license. These are as follows:
Register with the Secretary of State (SoS) – businesses other than sole proprietorships must file for incorporation with the SoS

Obtain a Master Business License from the Washington State Department of Revenue, Business Licensing Service (BLS) – this will provide you with a Unified Business Identifier (UBI) number which you will need for business activities in the state

Register as a Money Services Business (MSB) with the US Treasury Department – money transmitters are considered MSBs which are also regulated under federal law, and must, therefore, register with the Treasury

Register with the state Department of Revenue – this may not be required for your particular business; inquire with the Department if you need this type of registration
When you complete these prerequisites, you are ready to continue with your license application. See the details below.
Money transmitter license application
To apply for your license, you will need to register online in the Nationwide Multistate Licensing System & Registry (NMLS). Once your registration is complete, you can begin with your application.
During the application process, you will be required to complete and submit various forms within NMLS and upload others. The main items you will need to complete and upload are as follows:
Company form MU1 – your main application form

Individual form MU2 – this form must be completed by individuals in positions of control at the company

Audited financial statements prepared in conformity with GAAP. Among other things, these statements must demonstrate net worth in a minimum amount of $10,000 and a maximum of $3,000,000.



The exact amount of net worth must be equal to $10,000 for every $1,000,000 of money transmission and payment instrument dollar volume in the company over the preceding 12 months
Responses to disclosure questions and written clarification for any questions answered with "yes"

Credit reports for individuals in positions of control

Criminal background checks for individuals in positions of control

Your company's Anti-Money Laundering (AML) / Bank Secrecy Act (BSA)

A detailed business plan

An organizational chart and a management chart

Samples of documents to be used during business – money transmission receipt and, if applicable, a sample contract for independent authorized delegates

A flow of funds structure which clearly describes every type of transaction or service you will offer

A money transmission surety bond in an amount between $10,000 and $550,000

A completed Declaration of Activity form
For a checklist of all forms and items, you can also see the official NMLS Washington Money Transmitter License Application Checklist.
When you submit your application and supporting documents and items, you will also need to pay several different fees. These are:
$1,000 application fee

$100 NMLS processing fee

$15 fee per control person credit report

$36.26 criminal background check fee per person

$100 for every additional location where you will provide money transmission services

$0.25 annual fee for every active authorized agent or delegate location
When your application is reviewed and approved, you will be issued your Washington state money transmitter license, and can begin offering transmission services!
WA Money Transmitter Bond Requirement
A surety bond is required of all applicants for a money transmitter license in Washington state. The amount of the bond must be at least $10,000 and can not be more than $550,000. The exact amount depends on the dollar volume of money transmission and payment instruments issued by the transmitter in the previous 12 months.
Beginning at $10,000 for the first million, for every additional million of money transmission and payment instrument dollar volume, another $10,000 are added to the bond amount, up to a maximum of $550,000.
The bond is required of transmitters as a guarantee that they will conduct business in Washington state in accordance with the provisions of RCW 19.230, as well as the rules that implement the law under WAC 208-690.
You can get an estimate of how much your bond will cost, depending on its amount, by completing our simple bond form. To request a free quote, click on the banner below!
---