How to Get an HVAC License in North Carolina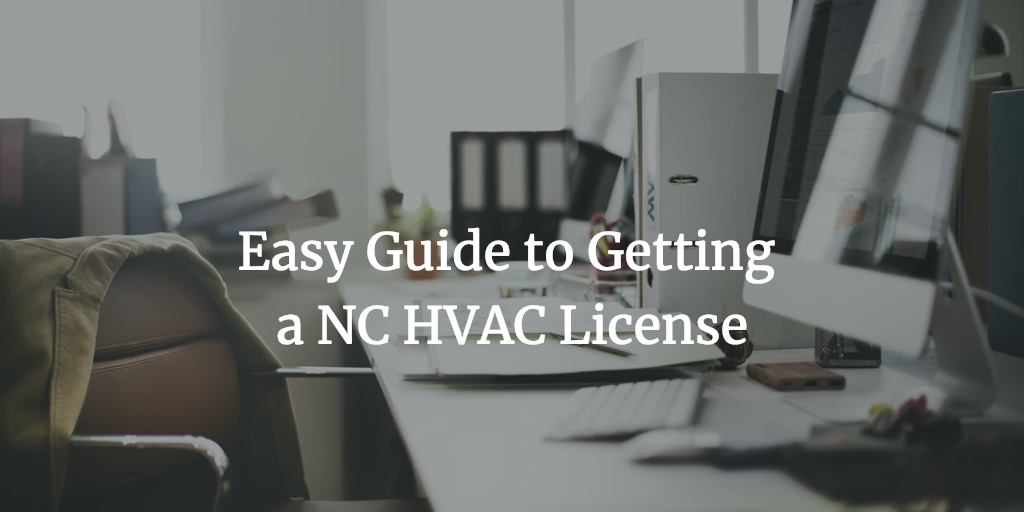 Planning on launching your own plumbing or heating company in North Carolina? You will need to obtain a NC HVAC license in order to meet state requirements and operate in legal compliance.
All HVAC professionals have to fulfill the criteria of the North Carolina State Board of Examiners of Plumbing, Heating and Fire Sprinkler Contractors for their respective specialty. In addition, some cities in the state also have their own requirements towards HVAC contractors. A common one is posting a contractor license bond, among others.  
In this guide, you can find the basics about getting your license on the state level, as well as tips on meeting city requirements. For more information on other types of North Carolina contractors licenses read here.
The state license types
There are a couple of HVAC licensing options that you can obtain in North Carolina from the State Board of Examiners of Plumbing, Heating and Fire Sprinkler Contractors. The main ones include:
H1-I (Heating Group 1-Class I) Contractor

H1-II (Heating Group 1-Class II) Contractor

H1 Technician

H2 (Heating Group 2) Contractor

H2 Technician

H3-I (Heating Group 3-Class I) Contractor

H3-II (Heating Group 3-Class II) Contractor

H3 (Heating Group 3) Technician
Class I licenses apply for working on commercial, residential, industrial and institutional buildings, while Class II are for working on single family detached residential dwellings.
You can consult here the full list of license types by specialty that the Board offers.
The NC HVAC license requirements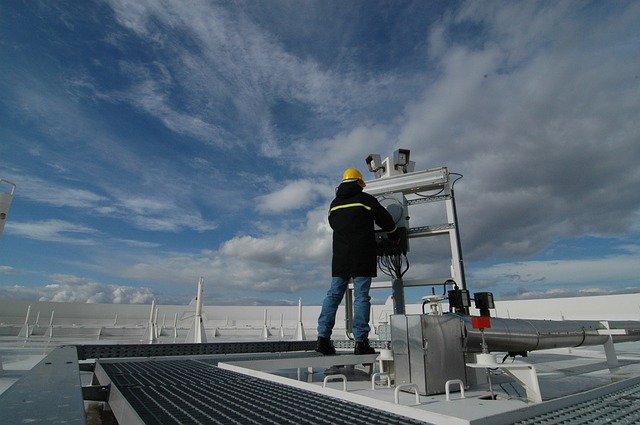 The license criteria that you have to satisfy to obtain a state HVAC license depend on the exact license type you need for your activities.
There are some common requirements that apply to all specialties, such as: 
Pass the examination after providing proof of at least two years (4,000 hours) of on-site work experience with systems in the category you apply for (An H-3-I licensee can receive 50% credit on an H-2 application)

After successfully completing the examination, submit the License Activation Form, declaring your license type

Pay relevant licensing fees – $130 for contractors and $65 for technicians
The licenses are active for one year, so you have to renew them on an annual basis. The Board typically sends renewal invoices in fall prior to the beginning of the new licensing cycle.
Depending on your location, you may need to meet additional city requirements. Make sure to check with your local authorities regarding the exact process you have to undergo.
Getting your contractor license bond
In some cities in North Carolina, authorities require HVAC professionals to provide a contractor license bond as a part of their licensing. In the City of Greensboro, you will need a $2,000 surety bond. In City of Winston-Salem, a $2,500 bond is required. It's best to inquire with your city licensing body what are the exact criteria for your case.
The purpose of the bond requirement is to guarantee you will comply with all applicable rules and regulations. It can serve as a safety mechanism in case you transgress from your legal obligations as a HVAC contractor.
In order to obtain bonding, you have to cover a small percentage of the bond amount. It is based on the strength of your personal and business finances. Typically, it is between 1% and 3% if your finances are in good shape.
Estimate your surety bond cost with our free surety bond cost calculator.
Surety Bond Cost Calculator

Tell us where to send you your
FREE

estimate

SEND ME MY ESTIMATE!

We'll never share your information with third parties

Thank you

for your request!
The ballpark estimate on your premium is: $100 - $167
We've sent a copy of your estimate on your email as well.
Want an exact quote? Simply fill out our online application It's fast and 100% free!
Get a free exact quote
Get another estimate
Do you need further information about the NC HVAC license and bonding? Don't hesitate to contact our bonding experts at 866.450.3412.
---