South Carolina Money Transmitters Now Need to Get Licensed and Bonded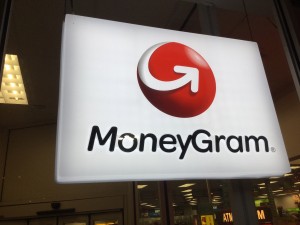 As of June 9, 2016 money transmitters in South Carolina are required to become licensed as well as obtain a South Carolina money transmitter bond in the amount of $50,000.
The new licensing requirement is included in the South Carolina Anti-Money Laundering Act along with a number of additional requirements for licensed money transmitters in the state.
Read on for a full overview of the changes!
The South Carolina Anti-Money Laundering Act
Money transmitters in South Carolina, i.e. all those who are engaged in "selling or issuing payment instruments, stored value, or receiving money or monetary value for transmission" are now required to become licensed with the South Carolina Attorney General in order to offer these services.
This requirement, according to Section 35-11-110 of the Act, does not apply to government departments and agencies, the United States Postal Service, banks, credit unions regulated and insured by the National Credit Union Association and a number of others.
Everyone else must submit their application, accompanied by a list of items as well as the relevant surety bond.
South Carolina Money Transmitter Licensing Requirements
Among other things, the application for a money transmitter bond must include:
The applicant's legal name, residential and business addresses

A list of criminal convictions in the last 10 years

A list of money services provided previously

A list of states in which the applicant is already licensed to perform the same services

Information concerning bankruptcy

Name and address of any bank that the applicant will use for their stored value or payment instruments

A description of the source of the applicant's money
To get licensed, an applicant will also have to pay a nonrefundable application fee of $1,500 and a license/renewal fee of $750.
Applicants must also post a $50,000 South Carolina money transmitter bond. An additional $10,000 are added to the surety bond for every location of the money transmitter, with a maximum of $250,000.
Once licensed, money transmitters are required to renew their licenses and bonds annually, submit renewal reports, maintain a net worth of at least $250,000, and maintain permissible investments with the respective market value, as specified in the Act.
South Carolina Money Transmitter Bond Requirement
Surety bonds serve the function of providing a financial guarantee to customers or clients of the bonded party. Money transmitters are required to get bonded so that their clients are guaranteed to receive compensation if the money transmitter should act in a dishonest or fraudulent manner and violate state regulations. In other words, surety bonds provide protection to the vulnerable party.
If this is your first time getting bonded, you may be alarmed by the $50,000 surety bond amount. This is not the same as its cost, so you needn't worry. The cost of a surety bond is a small percentage of its full amount, typically somewhere between 0.75% and 2.5% if you have good credit. Check our Surety Bond Cost page for extensive information on the subject.
If you'd like to apply for your South Carolina money transmitter bond or simply get a free quote, submit an online surety bond application! To speak to one of our experts and find out more about getting bonded, call us at (866)-450-3412!
---