How to Get a Money Transmitter License in Florida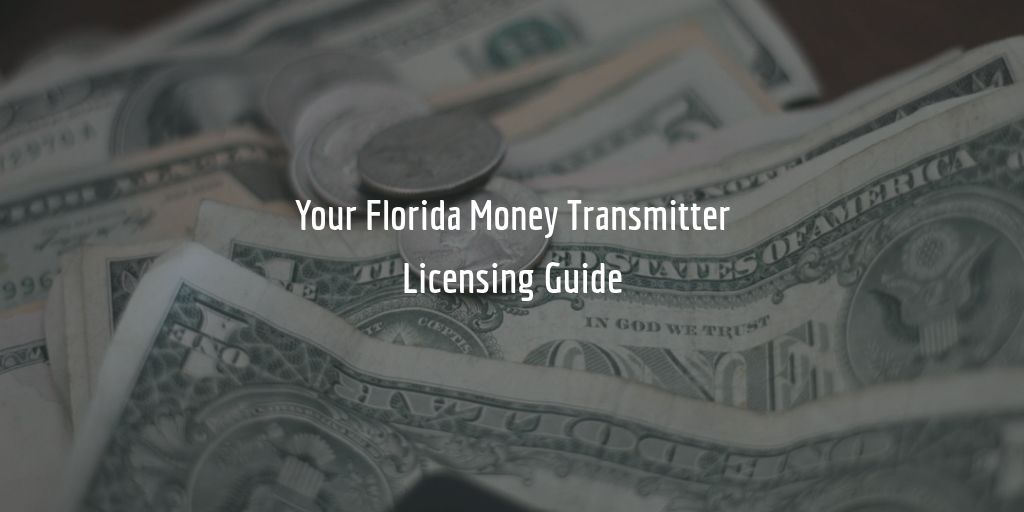 To conduct business as a money transmitter in the state of Florida, you will need to apply for a license at the Office of Financial Regulation. During the application process, you will need to complete and submit various forms, including a money transmitter bond.
See below for a full breakdown of the application process for a Florida money transmitter license.
Who Needs to Get Licensed?
Chapter 560, Title XXXIII of the Florida Statutes states that anyone who wants to engage in (or advertise doing so) selling or issuing payment instruments or transmitting money for a fee must obtain a license first.
To get a license, you must apply at the state Office of Financial Regulation (OFR), and complete the following requirements.
License Application Requirements for Florida Money Transmitters
There are different application requirements for money services businesses in Florida, depending on which part of Chapter 560 they are governed by. The Florida money transmitter license falls under Part II (Payment Instruments and Funds Transmission).
When applying for this license, you can begin the process by completing the money transmitter license application form. The application itself is completed and submitted via the Online Services page of the OFR. You will be required to provide some of the following information and forms while completing the application:
Type of Filling – Initial application or Amendment, and under which Part

Applicant Information and Contact Information, such as:



Business name (and fictitious or DBA name, if applicable)

IRS Employee Identification Number (if applicable) or Social Security Number

Business address, mailing address, address where records are stored, telephone number

Contact person information
List of questions about Applicant Organization and History of Operations

List of questions regarding information to be disclosed (requires explanations for questions answered with a "yes")

Financial Information

Additional requirements for Part II applicants, such as:



Sample payment instruments

Financial statements

Minimum net worth requirement ($100,000 for the main office, and an additional $10,000 for each additional location or vendor to a maximum of $2,000,000)

Projections of total dollar volume of transactions during the first year of operations, and more

A Money Transmitter Surety Bond (in an amount between $50,000 and $2,000,000; see the section below for more information)
Federal Money Service Business Requirements – Financial Crimes Enforcement Network (FinCEN) Registration
Once you have completed the application, along with providing all additional documents, you can proceed with the submission and payment of fees.
License application fees for Part II applicants are $375. First-time applicants are issued a one-year license, after which the license is renewed for two-year periods, and the fee is $750.
Florida Money Transmitter Surety Bond Requirement and Cost
According to 560.209 of the Florida Statutes, this bond is required as a guarantee and protection to anyone who suffers losses or damages due to a transmitter's actions. In particular, any failure on behalf of a transmitter to perform their obligations as specified in the law which leads to losses is covered by the bond.
To obtain a money transmitter license in Florida, applicants must post a surety bond in an amount between $50,000 and $2,000,000. The exact amount of the bond is determined by the Office on a case-by-case basis but is usually based on the following:
First-time license applicants must submit a bond in an amount equal to 2% of the projected yearly amount of money they will handle

License renewal applicants must submit a bond in an amount will equal to 2% of the transfers they have made during the previous year
The cost of the bond is equal to a percentage of its full amount. This percentage is determined by the surety you apply with, on the basis of your personal credit score, along with several other factors.
You can get a free and exact quote on your money transmitter bond by completing our simple bond form below. It takes 2 minutes and there are no obligations.  
Get a FREE Money Transmitter Bond Quote Today!
No Obligation - Fast and Secure - All Credit Types
Get a FREE Bond Quote

Instant ballpark estimate

Tell us about your business

powered by

Get your FREE quote today!
---